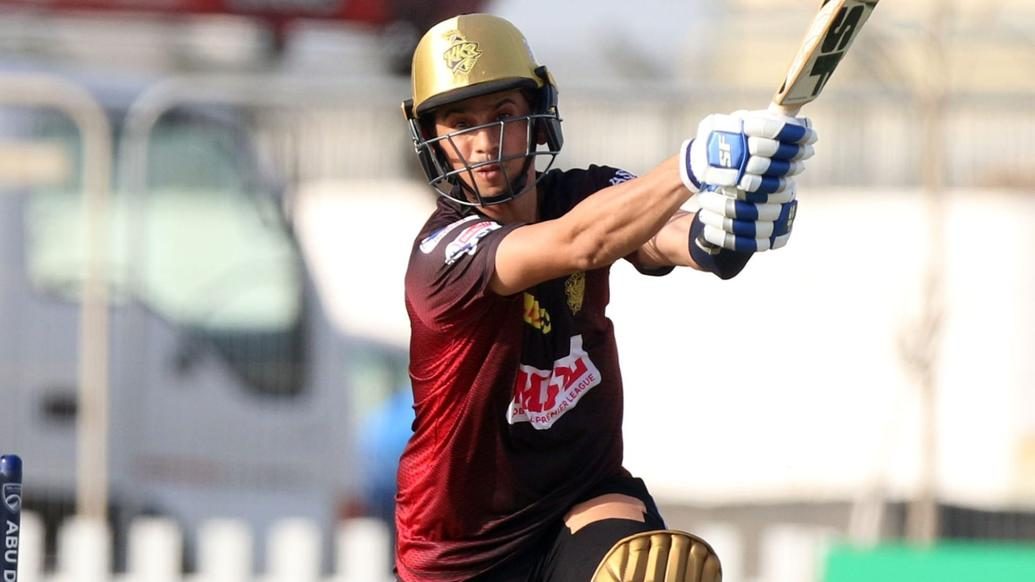 This man has his eyes set on a strong IPL career to break into international cricket. A strong all-rounder in the making, Siddhesh Lad is our new Knight this season. The Mumbaikar is just one-match-old in the IPL, but his moderately vast experience in domestic cricket makes a strong case for him ahead of the IPL 2020 auction. During a candid chat in this episode of the Knights Unplugged, Siddhesh shares with us his dream of playing the highest level of cricket, his father's role in nurturing him as a cricketer and much more. Excerpts:
Hi Siddhesh, how does it feel to be reunited with your Mumbai senior Abhishek Nayar, who is a key man in our KKR setup? How excited are you to join him?
Lad: I have known Abhishek for a long time now. When I started cricket for a club, he was there. When I made my First Class debut for the Mumbai Ranji team, he was one of the senior members of the team. Even as a youngster, I had easy access to him so I could ask questions. He has always been very helpful. I also find a lot of positive vibes around him. He builds a certain culture in and around the team which is quite enjoyable.
You attended the KKR Academy camp in the off-season with the rest of the Knights and Abhishek as mentor. What are the few learnings that you took away from that period?
Lad: It was a pre-season camp, and honestly, such camps are always crucial for guys like me. We don't get to play a lot of T20s in a calendar year because of the extensive Ranji season. So that particular camp was all the more important for me because we faced a lot of match simulations there. We were preparing to adjust to all kinds of situations. Hence, the experience was really good. Everyone was quite supportive, including our assistant bowling coach Omkar Salvi and physio Kamlesh Jain, who helped me sort out some of my niggles.
You have had quite a few memorable innings in your domestic career. If you are asked what your goals are going forward in domestic cricket, what will they be?
Lad: I have missed playing in IPL, which is the biggest platform for cricket in India. I have had pretty decent domestic seasons But I feel, if I can back it up with some good IPL seasons, it will be quite a boost for my future.
Do you have any strategy on your mind which can help you convert good domestic and IPL performances into an international career?
Lad: I have been preparing for the highest level of cricket all this while. As of now, I am playing Ranji but I ensure that I practise enough in a way that gives me the required preparation for an international career someday as well. I am making sure whenever I get that kind of opportunity, I do well.
How was the experience to be trained by your father (Dinesh Lad) right from the start?
Lad: He has played a very important role right from my childhood because I started playing under him. He couldn't play at the highest level himself, hence he always wanted me to play at the international level. He always believed in my talent. I just need to have the right attitude towards my talent to go and play for India someday.
View this post on Instagram
Was it easy for you to converse with your father about picking cricket as a career?
Lad: Yes. Because he saw the talent in me, he always insisted that I should do justice to my talent by playing and progressing in cricket. He also ensured that I paid a lot of attention to my academics as well. Hence, I scored good marks in my board exams. But I always knew what I wanted to do. Honestly, when I don't play cricket, I just don't feel good. I figured out very early that it was only cricket that could give me happiness in life.
Besides batting, we know that you are good at bowling too. You even have a fifer to your name in the Syed Mushtaq Ali Trophy. When did the bowling bug bite you?
Lad: I have always bowled off spin since my school days. But I never spent a lot of time developing my bowling skills as I was too fond of batting. However, I realised soon that bowling is also very important and since the last three years, I have spent quite some time with my bowling coach. He felt that I could do well with the ball. I took a few bowling sessions with him and I guess that's why I could take the fifer this season. I think it is very important to bring some value to the table. Any dimension that you can add to your skills is helpful. This is why I started bowling. And it is helping me now.
Is there any particular kind of training you are looking at to become a full-fledged all-rounder?
Lad: Nothing specific, but I make sure that if I bat for an hour, I at least bowl for 20 minutes and field for half an hour. I am working on all three dimensions. See, batting is important for me, so I am focusing more on it. But I am also putting in a lot of effort both for my bowling and fielding.
In a recent live video, you said you would rather face Jaspreet Bumrah in the nets than bowl to Andre Russell. Now Russell is in your team, how does that feel?
Lad: I will have to bowl to him in the nets at some stage now obviously. (laughs) I have already faced Bumrah in the nets and in domestic matches. So, I somewhat know what to expect. With Russell, I have seen how destructive he can get. I have never bowled to him. So, I think it is the uncertainty of the whole thing that made me say that I don't want to bowl to Andre Russell.
How important it is to innovate shots in T20 cricket and what do you do to achieve that?
Lad: I think we need to look at the minimum risks to score maximum runs. The KKR Academy really helped me figure this out. I spent a lot of time there to understand my own game. I needed to realise in which areas I should score runs in what situation. Taking calculated risks is very important in T20 cricket and I think the camp helped me crack this. I also learned new shots which help me beat the fielders.
Batting at the death is very interesting. Does your game plan change while facing death bowlers?
Lad: Yes of course. I have seen the best players of death bowling – MS Dhoni, Ab de Villiers and Andre Russell – very closely. Cricketer is a power game now. You need to hit a lot of sixes. So, you need to know what all shots you have with which you can hit the 6s and 4s at the death.
Was there any specific training at the KKR Academy to prepare you for death bowling?
Lad: Frankly speaking, I was batting more at the top order than at the death. We could just spend two weeks in the camp and were gradually progressing towards those situations, like death overs. But due to the lockdown, everyone had to go back home.