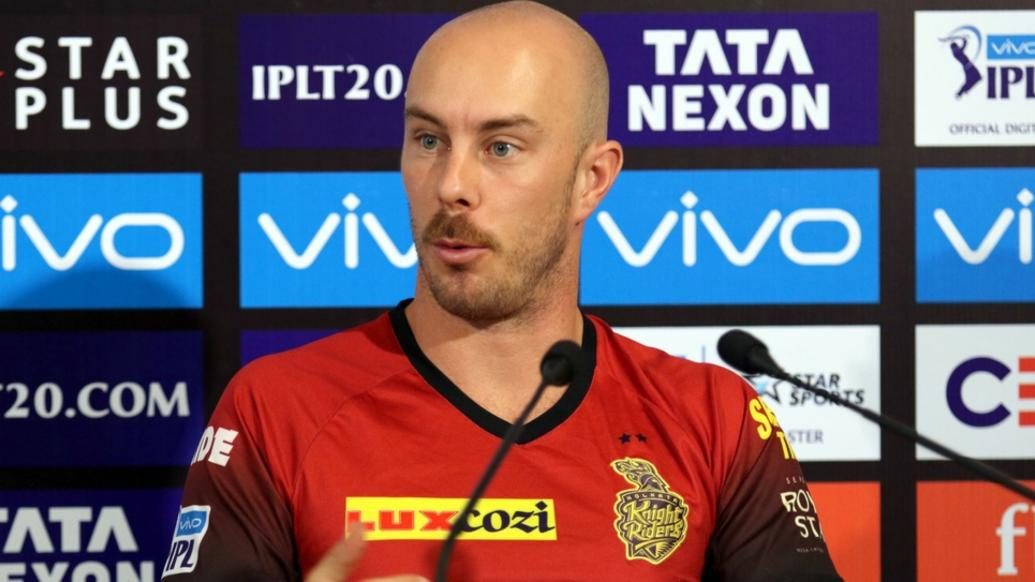 The fans of Kolkata Knight Riders will be looking to Chris Lynn, one of the vital cogs in the batting lineup, to play a crucial role when the hosts take on Mumbai Indians at Eden Gardens tonight. A win here will boost KKR up, and hand them a great chance to sail to the playoffs. Lynn spoke to the media ahead of the much-awaited contest. Excerpts:
Q. Chris, you have played for KKR for a while now. How do you rate the team?
CL: As a part of family now. It's been a good experience for myself. When I first joined, the initial games were being played in Dubai. So I've been part of the group since then. They've been part of the family and I enjoy coming here. We've played the finals and we won it. So we are looking to get back to that.
Q. This year, there have been a few restrictions to your batting because of the injuries you suffered recently...
CL: I was probably a bit nervous and apprehensive early on. But I feel that's gone away now. Now I can bat with the freedom and I think the last couple of innings have showed that in small glimpses but it'll be nice to face 30-40 balls and get the runs on the board.
I've had a couple of unlucky dismissals but that happens in a T20 game. Hopefully the bounce goes in my way and I can do it in the latter half of the tournament.
Q. How tough was it to make the adjustment?
CL: I'm certainly not 100 percent. It's at a percentage where I feel comfortable. For me batting is not an issue at all so that's first and foremost. Obviously, while fielding I'm not fielding in positions I want to field in; little bit restricted there. But at the end of the day, I'm getting the job done. Every game I play, I'm feeling more comfortable and more confident. I feel the big score is just round the corner.
Q. On the Mumbai Indians-jinx...
CL: There's a bit of jinx going on. I don't know. You look at teams and every couple of years there are new squads out. It's hard to say. Our win-loss record isn't great against them. Someone like Mahela and Rohit have done a good job with them. We are going to get one back tomorrow night. We definitely owe them one.
We felt that we could have won the last one but let it slip. The boys are in good shape and we are looking to bounce back. The boys are desperate because if we don't win, we are going to put ourselves under a lot of pressure in the last three games. We don't want that. We play every game like it's the final.
Q. Are there any changes expected for tonight's game?
CL: You have to talk to the coaches. We didn't experiment in the last game. Narine wasn't feeling well in the last game. The heat wasn't pleasant the other night. That was the reason Shubman opened the batting.
There might be one or two changes but it'll be expected changes. There's a method to the madness.
Q. As the tournament progresses, does the team become weak in terms of temperament?
CL: No I don't think so. We are getting stronger if anything. Every game we play, we are getting a formula or the blueprint to how we want to play.
It's not easy for 15 guys from all over India or across the globe to come and gel in two weeks' time. So it's going to take time and hopefully we can peak at the right time.
Q. Do players assume a different approach when KKR take on MI?
CL: We try to play as if every game is a final. There's something about the MI clash that both teams just go up a gear. There's a little bit of tension between two teams and obviously there's a bit of rivalry. They got the better of us in Mumbai so we are looking to get one back. We have to get the momentum back which we had in the last couple of games.