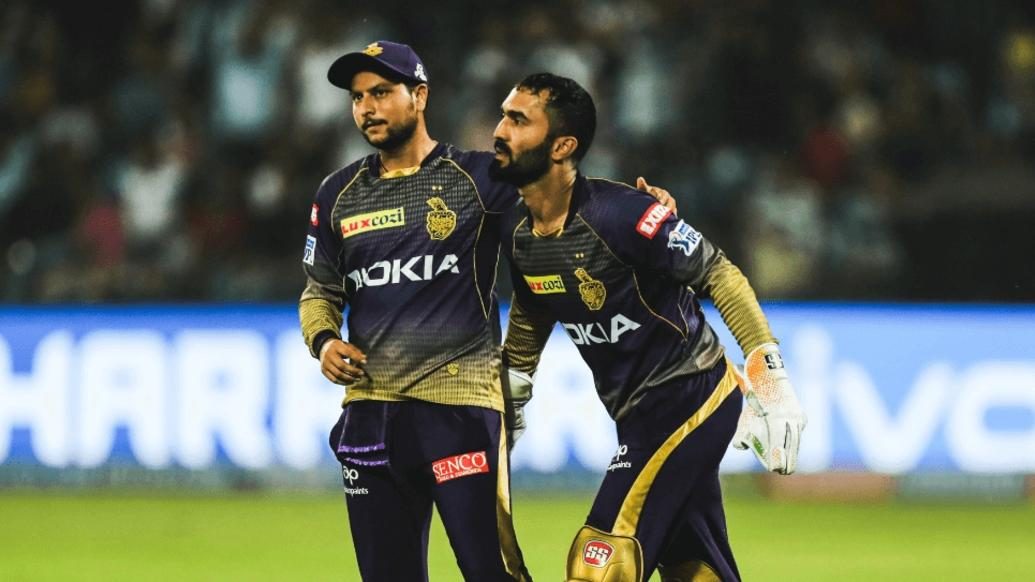 In a bid to make it 3 wins in as many matches, Dinesh Karthik's KKR gave their all but couldn't get over the line with a Super Over loss to Delhi Capitals. From 61/5 to 185/8 in 20 overs and then defending 18 from 18 balls, the team surely showed glimpses of the never give up attitude in the Capital.

Here are the excerpts from post match press conference:

Q. "So close and yet so far" what would you want to say?
A. Always, super over games are always close. But at the end of the game only one team can win and it boiled down to the last two balls. Rabada executed really well and it happens in a game but the good thing was we fought and played a good game of cricket and everyone enjoyed watching it.

Q. Your views on Russell?
A. That's the greatness of Russell that even with an injured shoulder he kept batting. He is an absolute team man, he is a special player for us currently. His shoulder is currently little bruised so it will be interesting to see how we pull things up and just the fact that he batted and bowled for us was just brilliant for us.

Q. Thoughts on that knock by Prithvi Shaw?
A. I think when the ball was new it was coming onto the bat really well and he played some good shots, Prithvi is a good player. We bowled to him in good areas but he played some great shots. When a team is chasing 185 they are always in the game. The fact that when a wicket fell we came back in the game and we realized that it's a testament to what we are as a team.

Q. What's the role of mental and skills while batting in the last overs and face guys like Rabada or Bumrah?
A. It's a lot about skills. He has got a set of skills which are really good and which is why he is one of the better bowlers going around in the world. Similarly, as a batsman, you've got to know what your strengths are and back them. It's important that you hold shape, keep your head still and look at the ball.

Q. Did you feel that Kuldeep was out of order initially?
A. I think Kuldeep is a quality bowler. He himself will asses what he did. The way he bowled the last two overs was pretty much what he is as a bowler. He can bowl some real pressure overs and I think that he himself will feel that he could have bowled better in his first two overs and having said that they also played some really good shots but you know Kuldeep is a world-class bowler and you expect the same from such a bowler but the way he came back is the testament of how strong he is as a person.

Q. What went wrong earlier at the KKR innings?
A. The ball was holding up a little bit. I think they bowled in some good areas and they had good plans but the wicket was a bit sticky you couldn't feel how Russell was batting and how others batted it felt a bit sticky but credit to them for the way they bowled and we posted a good score and it was a big game as I said.

Q. Was that an attacking move to ask Kuldeep to bowl initial overs and finish when team needed?
A. No, we did a bit of both because he went for a few runs on top. We wanted to give him at a phase when the ball would be a bit old and soft which could assist to the spinners. For someone who is very consistent with his length. It's all about giving him to bowl at the right time and the way he came in the last two overs was just brilliant.