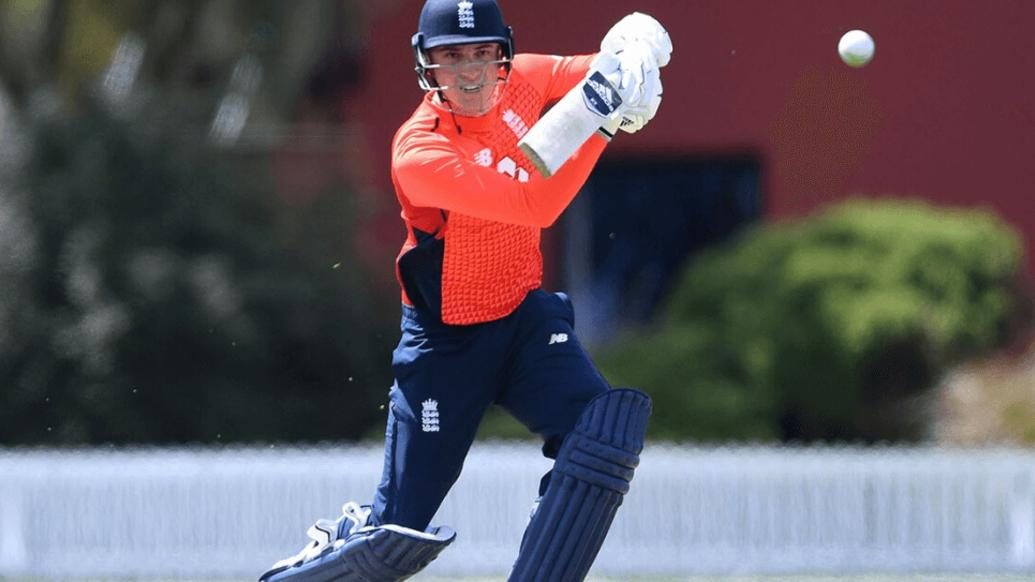 Tom Banton, the 21-year-old who has been earning rave reviews across the cricketing fraternity for his fearless, aggressive brand of cricket in recent times, once said in an interview with the England & Wales Cricket Board, "There comes a certain point (in the cricket field), when your natural talent stops, and your hard work comes in."
The English top-order batsman from Somerset, who has been drawing constant comparisons with Kevin Pietersen 'cause of his style of play, smashed the second fastest fifty in the history of BBL yesterday (Monday, January 6). Playing for Brisbane Heat, he smashed five consecutive sixes in an over in his knock, demonstrating a lethal combination of that 'natural talent' and his 'hard work.'
🔹 5⃣6⃣ runs off 19 balls 🤯
🔹 5⃣ sixes in 1 over 💥
🔹 Second-fastest fifty in @BBL history 👏
🔹 Man of the Match 😎

That's just @TBanton18 being Tom Banton! 🔥#KorboLorboJeetbo @HeatBBL pic.twitter.com/5bo7GFmhfl

— KolkataKnightRiders (@KKRiders) January 6, 2020
Banton was recently bagged by KKR in the 2019 IPL Auction for ₹1 Cr. , and there's a lot of fireworks one can expect from the talented youngster's bat in the upcoming season.
Those Dream-reverse sweeps:
Banton has mastered his reverse sweeps, slaps, scoops - whatever you wanna call it - to their finest form. We have seen many classy players executing reverse sweeps against spinners comfortably. But Banton is simply taking it to the next level. In Monday's match against Sydney Thunder, the Brisbane Heat opener tonked Daniel Sams for an incredible reverse sweep for four in the very first over. What impressed the onlookers the most was the ease with which he had executed the shot. But this was not the first time. One of his many such similar shots had come against Sam Curran in the T20 Blast, which resulted in a six on that occasion.
One word to describe this exquisite piece of art ____________

Our entry: MAGNIFICENT! 👏@TBanton18 #KorboLorboJeetbo pic.twitter.com/sdElRUpv00

— KolkataKnightRiders (@KKRiders) January 6, 2020
Strong on both ON and OFF: As an opposition skipper, you may just end up getting frustrated when Banton is on fire. He literally dispatches everything on the leg side. Even balls that pitch in the middle or a little outside off mostly go sailing over the long on or midwicket boundaries. Undoubtedly Banton's prowess lies in being one of the strongest players on the 'ON' side. But, having said that, there is no denial that his slices through the extra cover and cuts through point are equally graceful.
Aggression and consistency: We often see power hitters firing in all cylinders in one match, and losing steam in the matches that follow. With Banton, who made his international debut against New Zealand a T20I in November last year, there weren't many concerns with his strike rate. But it's his average in both the T20 Blast and the Abu Dhabi T10 League has been particularly impressive. While in the 2019 edition of T20 Blast, he plundered 549 runs at an average of 42.23 and strike rate of 161, the T10 League saw him finish with an average of 40.5 and a strike rate of 200. Besides, he has already got two half centuries in the first four matches of the ongoing BBL.
Wicketkeeping abilities: Some sections of the English media has touted Banton to be the next Jos Buttler. Though it's too early to make such comparisons in his career, the young wicketkeeper-batsman has shown a lot of promise with his glove-work behind the stumps.
It was a Somerset debut to remember for Tom Banton, pulling off this exquisite leg-side stumping at Uxbridge against Middlesex 👊#WeAreSomerset pic.twitter.com/SANmGOlGwQ

— Somerset Cricket 🏏 (@SomersetCCC) November 11, 2017
Overcoming the spin-threat: Banton didn't start off as a champion batsman against spin. He has struggled in Indian conditions in the past, during the England U-19's tour, but a few tweaks in his techniques has made him a better player against spin. His knack of dancing down the track to hit the big ones has not gone unnoticed.
We look forward to some real fireworks from the bat of this flamboyant cricketer when he takes guards for Kolkata Knight Riders in the upcoming season.
Korbo! Lorbo! Jeetbo!