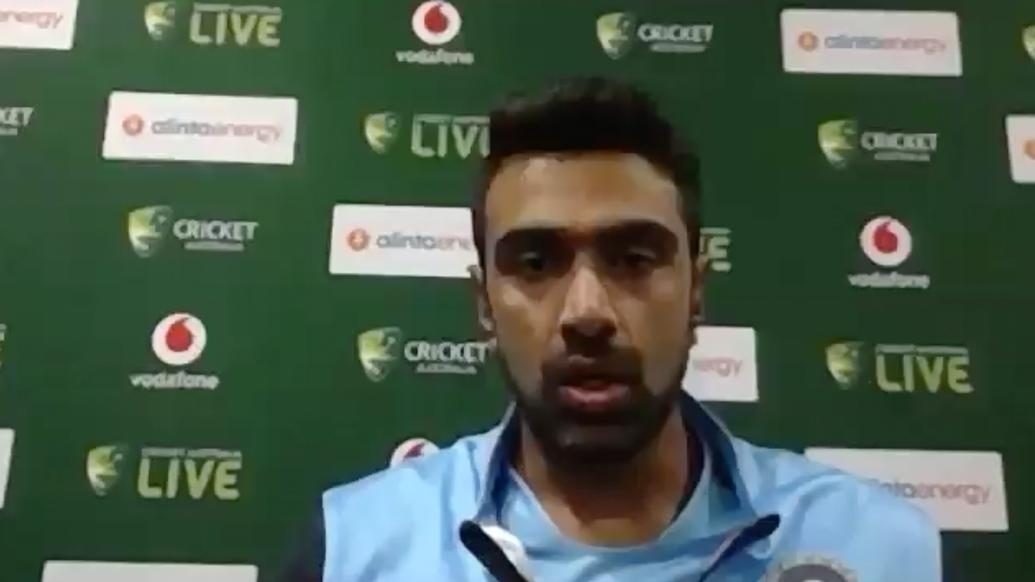 "I am so happy that we are playing Test cricket again. It's been a long time and I didn't imagine that we will be playing Test cricket looking at what's happening around (referring to the Covid-19 Pandemic). Me being extremely mad about the sport, I did a lot of work even during the lockdown. So it felt refreshing to go out there and bowl, the feeling was great the pink-ball Test and all that new thing about the pink ball."

"It felt amazing to go out there and play. I felt I was making my debut all over again so I really enjoyed bowling."

"Obviously, Smith wicket was a big wicket. The way he bats, how much time he bats and his appetite for runs is huge. The context of the game, where it was placed, so it was an important wicket and I enjoyed it."

Comparing spinners is unfair, says Ashwin.

"Every spinner is different. Sometimes things can get blown out of context in terms of how one approaches his trade compared to another. Even in this Test match, Nathan (Lyon) and I - we both bowl very differently. We are different bowlers and successful in our own ways."

"For me it's not about the trajectory or anything, it's about changing it up and making it difficult for the batsmen to be able to defend. Sometimes when you're playing 4 bowlers, especially abroad, where my trade is just to hold one end up and rotate the fast bowlers at the other end and also go for wickets if I do get assistance or early wickets, it makes it important for me to make it as difficult as possible for the batsmen to defend."

Watch the Full Press Conference here: (Video Courtesy: BCCI)



"In the last two years, people might not reflect upon a couple of not-so-great situations or matches if I may call so. I've had decent outings every time I've played abroad in the last 18 months or so. Things can get blown out of context. I've put those things in the shelf and in the backyard. I really want to enjoy and have all the fun I possibly can."

"These sort of comparisons and the way we look at things are really skewed. Nobody asks batsmen to watch how Steve Smith bats and replicate that all the time we tour Australia. Nobody does that to Alastair Cook or Joe Root. I think we're all aware that everyone is different, so you can learn. There's no stopping what you can learn from others, how they go about their business and the finer things."


Straight back to Ashwin for a simple catch 😳

Travis Head goes cheaply and Australia in strife #AUSvIND pic.twitter.com/bOG0GSbQL6

— 7Cricket (@7Cricket) December 18, 2020
"I've always maintained that especially when we travel, the passages of play must go your way if you're a spinner because you're doing a twin job against the conditions. I see if I can learn and prepare thoroughly for the batsman and that's all one can do. How people perceive it and compare is for them, you guys do a job and I do mine."