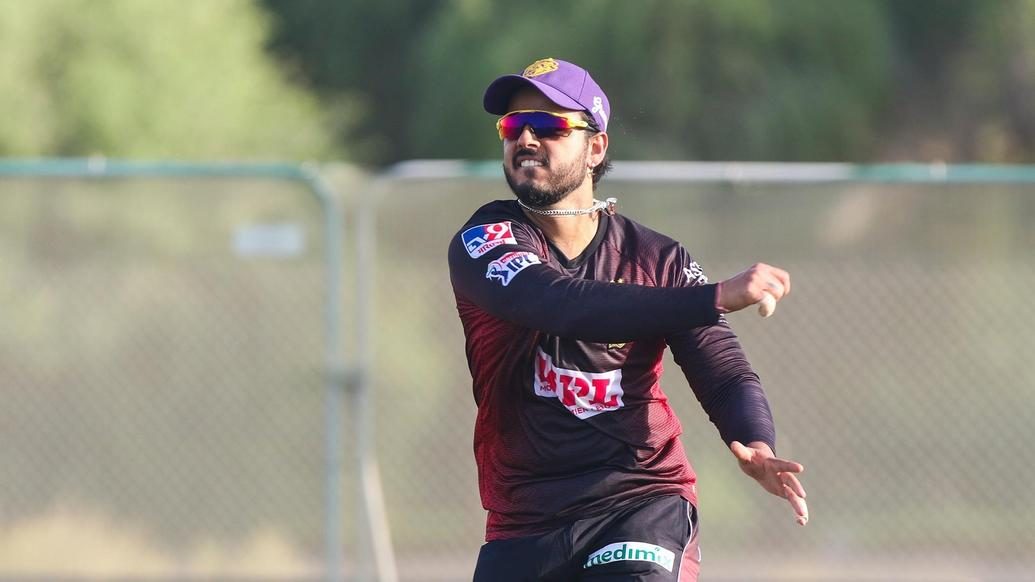 Nitish Rana is irrefutably one of the most flamboyant personalities in Kolkata Knight Riders. The charismatic all-rounder from Delhi has gone from an accumulator's role to an attacking one many a time and we often wondered how he reads the situations so well to decide his batting approach. Rana is not only a batsman who boosts the middle order of KKR, but is crucial for his bowling abilities as well. He can come in handy with his off-break, especially in the UAE conditions which are expected to favour spinners in the coming days.
"If we see the first few matches, the ball is swinging and seaming quite a bit because the pitches have not been used for almost six months. But as we proceed into the tournament there are high chances of turn for spinners," observed Nitish.
The 26-year-old already has got a 4-wicket haul (4/17 against Maharashtra) in the Syed Mushtaq Ali Trophy last year. He also went on to pick up 3 wickets in the 2019 edition of IPL from the 8 overs that he had got to bowl. This year, however, Nitish wants to be tried with the ball a little more than the previous seasons.
"I have bowled quite extensively in the local and domestic cricket, and prepared really hard. I would hope for a longer spell with the ball and not just 1-2 overs, so that I can help my team in the best possible way," said the right-hand off-break bowler.
Nitish, who joined Kolkata Knight Riders in 2018, felt that the team this year would have more stability in the batting line-up in comparison to the previous two years. "With the addition of Eoin Morgan, the batting unit is stronger than before now. Also, for the last two years, we had been contemplating on Shubman Gill being our full-time opener. This year, we will see that happen," added Nitish.
The left-hander also hinted at focusing on a goal he has set for himself this season. "Every year I end up with 330-350 runs but this year my target is to cross 500 runs and help my team as much as possible," he signed off.