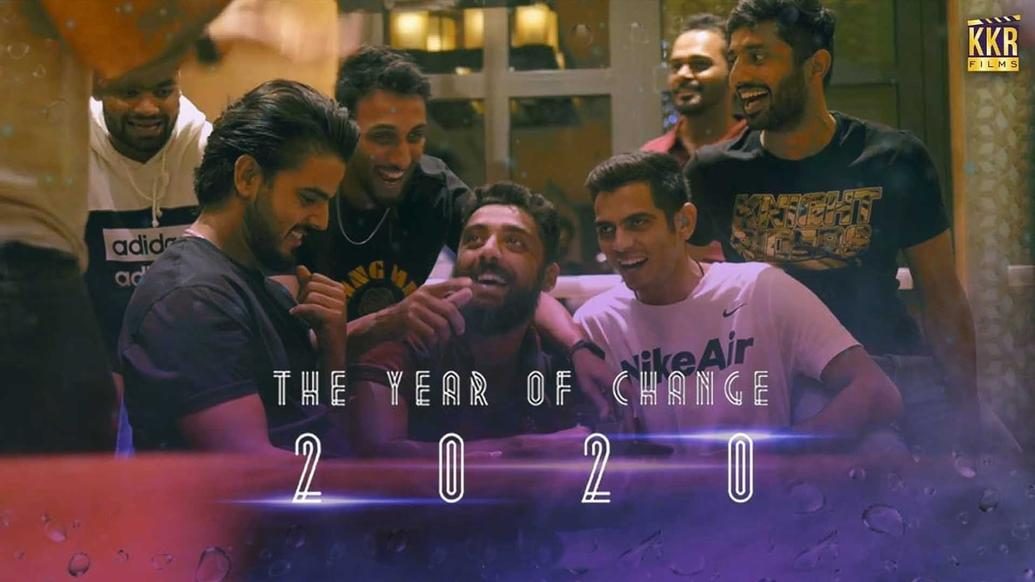 We often look for a change and not often do we like it when it actually happens. Take 2020 for example!
The world came on its knees in its fight against the Novel Coronavirus and the change that it had brought, propelled us to view the world in a different light altogether. Life was no longer normal and most of us were struggling to cope with the new normal that the tiny virus had catapulted us into.
March 24, 2020, five days before the scheduled start of the Indian Premier League, a nation-wide lockdown was announced for 21 days. Board of Control for Cricket in India (BCCI) decided to suspend the 13th edition of the mega event indefinitely.
The wait is over! 📽️

Episode 1 of #KKRFilms: Catch a glimpse of our Knights' journey inside the last IPL's bio bubble

⏳ TOMORROW at 12 Noon on https://t.co/x0Gp9QfSsf#KKR #HaiTaiyaar pic.twitter.com/K3vZjK38RD

— KolkataKnightRiders (@KKRiders) February 25, 2021
The lockdown continued and weeks turned into months. Not only in India, but across all nations, lockdown became a norm for months together. Initially it didn't feel that difficult for all the players as, for a 'change', they had plenty of time to spend with their families. However, within a few weeks, we realised the world around us was drastically changing and there was very little we could do about it.
"It was always going to be difficult. The world is such a different place to what it once was. We had a lot of time at home where we loved the time as a family and for the first time we kind of stopped to take stalk of what our journey has been" reflected Head Coach Brendon McCullum talking about the lockdown days at New Zealand.
The world of sports suffered as heavily as any other industry. All major events stood cancelled or suspended. Even in these difficult times, we hoped against hope that IPL would eventually take place. The players took newer avenues to keep themselves mentally and physically fit even at home. And after months of a locked-up life, a new dawn welcomed us.
"As cricketers we were just grateful that cricket was happening under those circumstances with so many rules happening. I think when the pandemic struck and we were in lockdown, all that we wanted to do was play the sport," said KKR Vice-Captain Dinesh Karthik.
IPL was to take place in the UAE from September 19-November 10 and a bio-secure bubble was in the pipeline to keep everyone safe. Social distancing led us to thinking innovative ways to make sports crawl back into our lives. Our team Kolkata Knight Riders landed in Abu Dhabi on August 20 and what followed for the next 11 days was painful for most of our players and crew. Being locked up in a hotel room as a quarantine norm, away from your family, was never easy! But then there were virtual meetings and online antakshari sessions and of course our strength and conditioning coach Chris Donaldson's intense burpies sessions that kept our boys hooked on hope and positivity.
A week into the quarantine and the players were allowed to step out for training at the Sheikh Zayed stadium but inside the hotel they were still not being allowed to meet each other. There was a massive change in everyone's lifestyle suddenly and adapting to it took time. From masks to sanitising hands regularly to getting COVID tests done on a regular basis, every bit of it added to the shackles that this tiny virus had wrapped us with. However, all of it was worth it, for we knew we were lucky to be out there to get back to cricket.
"There were terminologies that became part of our vocabulary those days, bio-secure bubbles, quarantining and getting tested every five days and filling out and app every day, checking your temperature and sanitising, social distancing and masks... My god, I mean who would have thought all these things! It had taken a lot of effort, no doubt. We're very fortunate that a tournament of this scale was happening," recalled Team CEO Venky Mysore.
View this post on Instagram
Troubled times often bring people closer. The restrictions of bio bubble forced players to spend all their time together and soon the bonding between each of our Knights blossomed like never before. Talk about fielding coach James Foster's hilarious magic act to our Knights exploring their acting skills for the first time, every bit of the time in the UAE enriched our family with unprecedented love and newer experiences that will be cherished forever.
"The amount of interest the boys showed shooting that movie (Snack Heist) was phenomenal. I think every cricketer that played for KKR took that memory back with them. I think it was a fabulous idea put together by Abhishek Nayar. Just the fact that we got together and did something so fun and so good, I must appreciate the boys for the efforts they put in there. I think this brought the team a lot closer. As KKR, this was the most united we've been together as a team," pointed Karthik, who himself played the lead role of a professor in the Short Film "Snack Heist".
Changes are often painful but when we open our hearts to it and look at the brighter side, magic happens. Having a tournament of IPL's magnitude successfully organised is nothing less than a magic, and the memories that we created during those two and half months are the aftereffects of the magic that "The Year of Change" brought us face-to-face with!
"This is the first time ever that playing a game was as rewarding as winning a game. I love sport, and it's during the lock down I only realised how much I miss it when it's taken away. There are loads of fixtures and opportunities that people can come and watch or it's always on the TV. It's very rarely that people actually need you and need your sport. I think this was my biggest challenge I have encountered in my career. It has a different aspect to it," our Skipper Eoin Morgan's words encapsulated the change in a nutshell perfectly.
KKR Films, Episode ☝🏼
2⃣0⃣2⃣0⃣ was an unusual year, and the IPL was no different.

'The Year of Change' is a sneak peek into the Knights' lives during our unique season in a bubble. ⏳ Coming soon...#KKR #HaiTaiyaar #KKRFilms pic.twitter.com/JtPdWl55Wm

— KolkataKnightRiders (@KKRiders) February 25, 2021
Here's hoping 2021 lets us incorporate these changes and yet be the most memorable IPL season with Kolkata buzzing again to the tune of Korbo, Lorbo, Jeetbo!