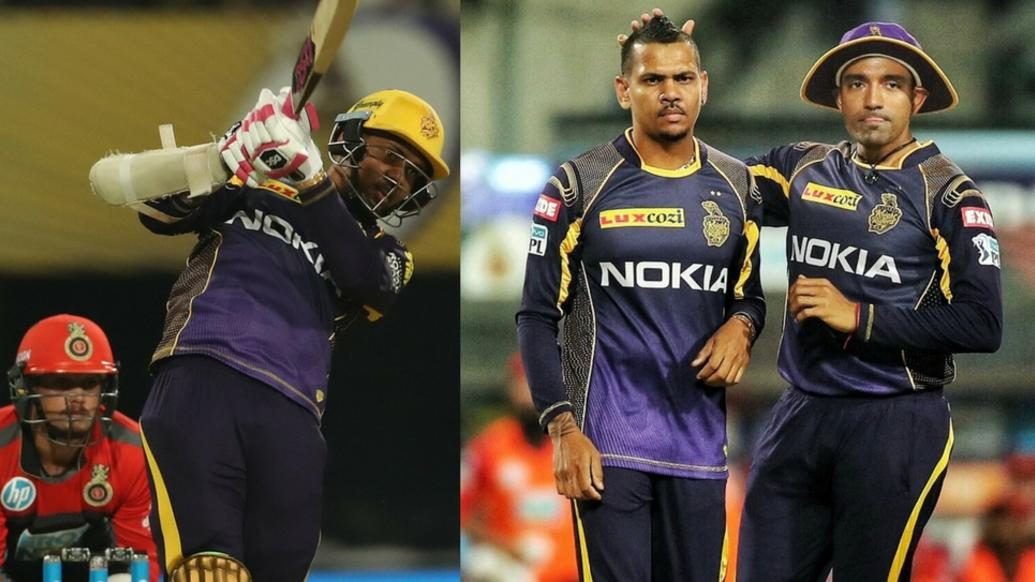 Speaking of Sunil Narine, two things come to mind - "Mystery" and "Kolkata Knight Riders." He has consistently been among the most difficult bowlers to face in T20 cricket. When his mystery with the ball wasn't enough, he turned up swinging the bat with great success since last year, and became a nightmare to many bowlers in the powerplay overs.
Here's the spin-wizard opening up in a freewheeling chat about his teammates, Eden Gardens and his new-found role as a batsman. Excerpts:
Q. What do you think about KKR's Spin Trio this season?
SN: Yes, I think we have quality spinners and a quality bowling attack. So I think, once we focus on the plan that the team has, go there and give it all, I think we are a good bowling unit we restrict and make sure we bowl-out (the opposite) teams.
Q. What do you think about the pitch at Eden this year?
SN: I think, after the years, it's just getting better for the batsmen. I think it's hard on bowlers every year in IPL. From the bowler's point of view, it's basically just to keep things as simple as possible, go there and use your skill wisely and enjoy the game of cricket.
Q. Playing under DK's captaincy - how has that experience been?
SN: It's been a good experience. I think every captain has his own style. So it's just about getting accustomed to it and try to give the captain whatever he needs at the point of time and be able to do it for the team and him as well.
Q. What is the secret behind your explosive batting style?
SN: I don't think there's much of a secret. It's been a continuous effort in trying to bat a little more. So it's showing on the field. Hopefully, I can continue with hard work and get more success as an opener or while batting down the order.
Q. How do you look at batting at different positions?
SN:I mean batting at different positions is hectic. But it's based on what the team needs. So whatever the team needs at the point of time I am going to give it all. It won't work all days. But hopefully, it does more often than not.