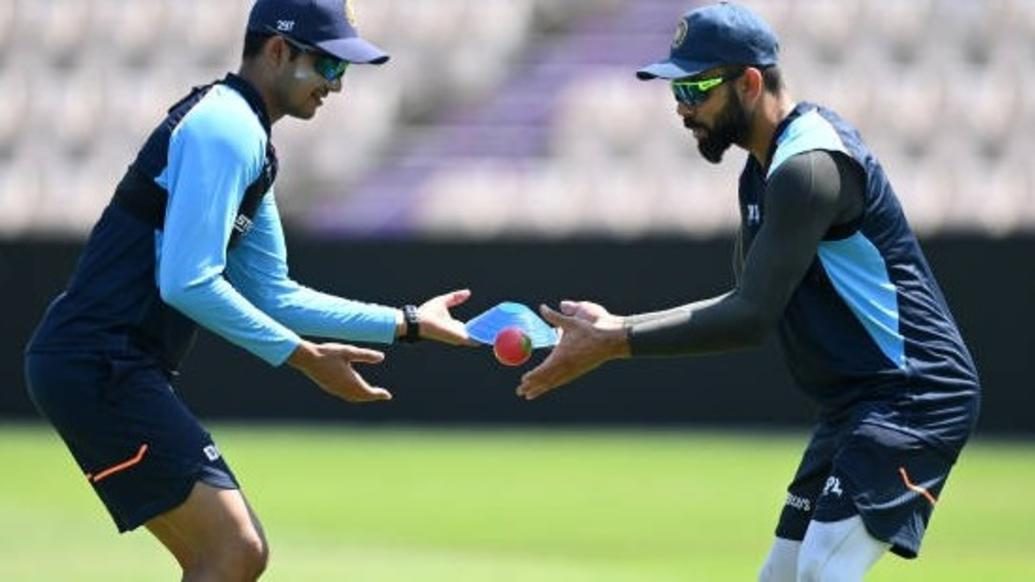 Shubman Gill was often spotted shuffling down the pitch to negotiate swing during his 28-run knock against England on Day 2 of the World Test Championship. That might have got you thinking it was the first ever time Gill did that. But the 21-year-old, speaking a little before the start of third day's proceedings, said that walking down the turf to deal with swing bowling is a matter of practice that he has been doing since his Ranji days, while playing for Punjab.
"I play at North (India). Whenever we used to play Ranji Trophy matches there, it's a bit like this - it's cold out there and the ball seams. So, it's something that I used to do and grew up developing with my game," Gill said.
🎤 "Lovely. Absolutely gorgeous shot."

Your @bharatpeindia Fiery Fours features some 🔥 hits from Day 2 of the ICC World Test Championship 2021 Final 🙌 pic.twitter.com/aTRRna3B7N

— ICC (@ICC) June 19, 2021
Talking about the impact senior batsmen like Virat Kohli and Rohit Sharma have had on the batting choices he made in England, Gill added, "I have spoken to them quite a lot, especially Rohit bhai and a few bowlers as well who have played in England. Some of the key points that Virat bhai and Rohit bhai told me were to stand outside the crease and try to negotiate the swing as much as I can."
Even though Gill couldn't convert his start into a 50, his resilience to beat the likes of Trent Boult and Tim Southee in the first hour of the match, earned him accolades. Gill was disappointed to have missed out on a fifty but was happy with way India started, courtesy of his 62-run partnership with Rohit Sharma.
"I got off to a good start but I would have really like had I gotten a fifty or more than that. But I think we got off to a good start. The conditions were against us. At the end of the day it's all about scoring runs. It was important for us to have the intent to score runs wherever we got the opportunity," he said.
Talking about his own dismissal, where he was trapped by Neil Wagner LBW, Gill said, "I couldn't have done anything more than that. He bowled an inswinger and I was playing for the inswinger but the ball nipped away from me. I played late to my body, there is nothing more I could have done."