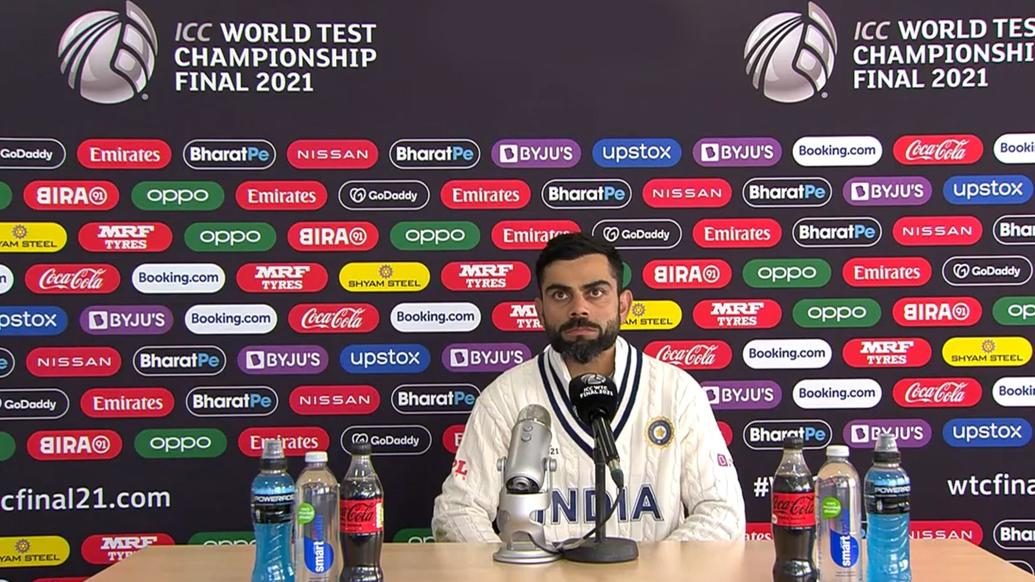 India skipper Virat Kohli has always been vocal about having a three-match Test series to decide on the World Test Championship winners. Following the heart-breaking loss against New Zealand too, Kohli insisted that for the sake of Test cricket and being fair on the teams, incorporating a three-match series is an absolute must.
"I am not in absolute agreement of deciding the best Test side in the world over the course of one game. If it is a Test series, it has to be a test of characters over three Tests to see which side has the ability to come back into the series or totally blow away the other team. It can't be just a pressure applied over two days of good cricket and suddenly you are not a good Test side anymore. I don't believe in that," Kohli said.
Who should Virat Kohli turn to for a breakthrough? 👀#WTC21 Final | #INDvNZ pic.twitter.com/gdU7BM3wkK

— ICC (@ICC) June 23, 2021
The Skipper felt one match could never be adequate to ascertain a team's ability to make comebacks and that enough planning should be done to involve a longer course for the final in future.
"It certainly needs to be worked around in future. At the end of three matches, there are efforts, there are ups and downs, there are situations changing throughout the course of the series, a chance to rectify the things you have done wrong in the first game and really see who is the better side over a course of a three-match series. That will be a good way of measuring how things are," he added.
🤣 😍 😀 🙄 🙃 😠

The many faces of Virat Kohli!

Which one will we have at the end of play today? 👀#WTC21 Final | #INDvNZ pic.twitter.com/Y0USGOFuhg

— ICC (@ICC) June 23, 2021
Besides thinking about the teams' interest, Kohli also believed that even for spectators, it would be an enjoyable experience to see the top two teams battle it out over a few more matches.
"If you saw the way the game went, why won't you want to see two more Tests of the same teams battling it out and eventually be the worthy winners of the World Test Championship?
"I think historically all the great series you have seen, you remember them over a period of three matches or five matches perhaps, with two teams going against each other and those series became memorable. This definitely needs to be brought in and I am not saying this because we are not on the winning side," he concluded.