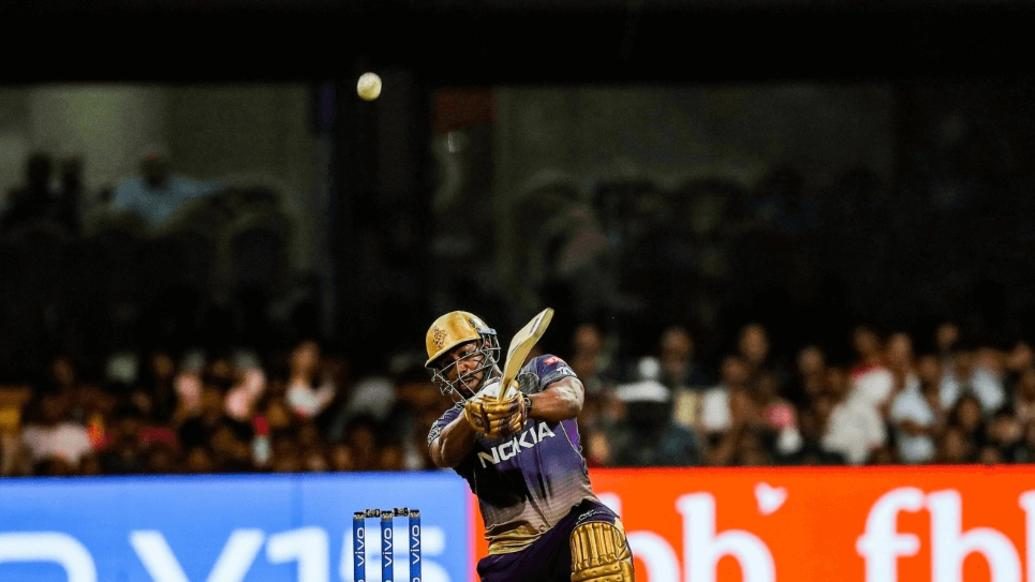 Last night's carnage from Dre Russ at the M. Chinnaswamy stadium was a treat for any cricket lover. Over the past four matches what we are seeing from Andre Russell is just inhuman.
4 innings, 207 runs at an average of 103.50 and striking at 268.83, Dre Russ has to definitely be from another planet.
Speaking to kkr.in after the match, a humble Dre Russ called it just another knock. "I make sure I remain calm because, you know, once you're doing well you're going to struggle a bit at some point. So at the end of the day, I make sure I keep this momentum going."
After 17 overs, KKR required 53 runs from 18 balls. The Jamaican was batting at one and we had a mountain to climb. All eyes were on Dre Russ and the pressure was on! But does he feel any pressure? Not sure if such a word exists in his dictionary. The target was chased comfortably with five balls in hand.
"I don't take anything for granted. I'm not going to say 'I made 40 here in the last game and I'm going to continue from where I left off'. It's a new game, you have to approach it differently", the Jamaican said about his game approach.
22 sixes, the most in IPL 2019, four times he has scored over 20 runs in an over so far. What does he eat? Everyone wanted to know. It only takes some real muscle to do this four times in a row.
"To all the fans out here: I don't eat anything special. It's just all in the heart and mind. My mind's free."
Our next game is against Rajasthan Royals at the Sawai Mansingh Stadium. We know how big the boundary is. But considering the form our Knight is in, no stadium on this planet is big enough for him.
We take our Knights words seriously and couldn't disagree. YES, HE IS A SPECIAL ONE!