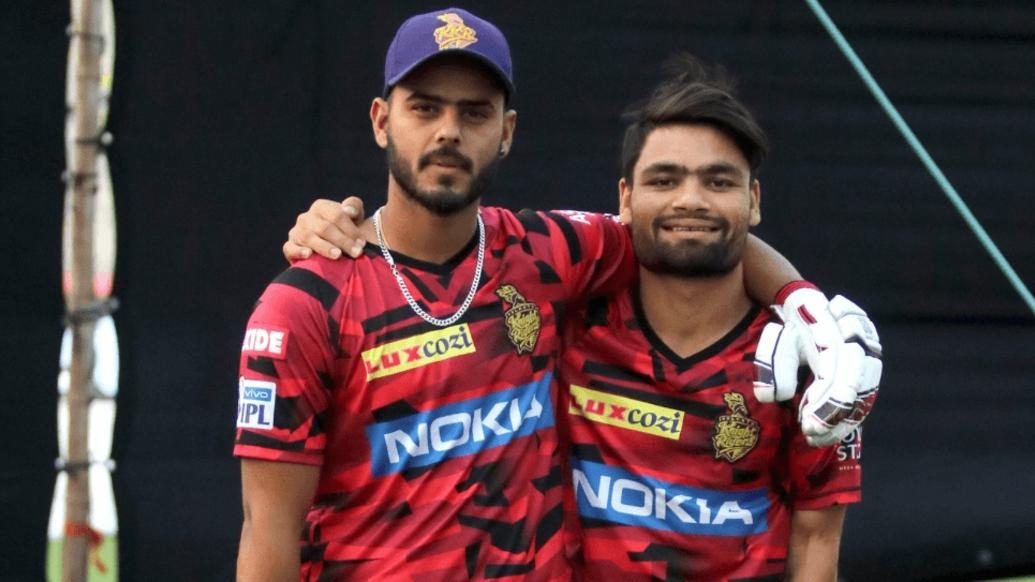 90s Kids! What's the first thing that comes to your head? It could be TV shows like Shaktimaan, video games like Super Mario or Contra and plenty of outdoor activities. One can not argue on the fact that those who were born in the 90s had the most fun and possibly there's something unique about them as well.
Our dashing southpaw Nitish Rana, who was born in 1993 has got plenty of childhood memories and unsurprisingly we've found it very common with every other 90s kid story.
Here's what he revealed in one of our Knight Club episodes:
Summary of every 90s friendship
NR: When I was a kid, I used to stay at a ground. There was another guy from Punjab who used to accompany me. We had a fight the very first day we met but next itself day we were sharing a room in a dormitory.
Sharing is caring
NR: He used to have a Chinese handset and had plenty of Katrina Kaif pics saved in his phone. I was a huge fan of Katrina back then. I was 12-13 years old and I used to ask him for all Kartina's photos one way or the other. That's how we became friends and we are still in touch.
We know that feeling!
NR: I used to get a lot of punishment from my parents, especially my mom. "Bahut pitaayi khaayi hai Mumma se".
Pinch of Dadagiri!
NR: Whenever I get out, I used to have my own stumps, bat, ball and everything. It was all mine and I used to take it with me. I used to spoil the whole game. So no one used to dismissed me.
From Dada to Gambhir
NR: I was a huge fan of Sourav Ganguly Sir when I was a kid. When my dad took me for academy for the first time and I started playing cricket. First time when I entered the ground and was talking to my coach, that time I saw Gautam Gambhir playing in front of me. Since then I've been following him and consider him as my idol.
Food, video game and favourite subject
NR: I was a huge fan of Rajma and Dal Makhni that my mom used to make when I was a kid. I used to run away when 'tori' was in the menu.
NR: My favourite food in my lunch box used to be 'aloo paratha' that too with jam.
NR: My favourite game used to be Mario and Contra.
NR: My dad is a maths teacher so it was easy for me and became my favourite subject. I never used to understand Science as a subject.