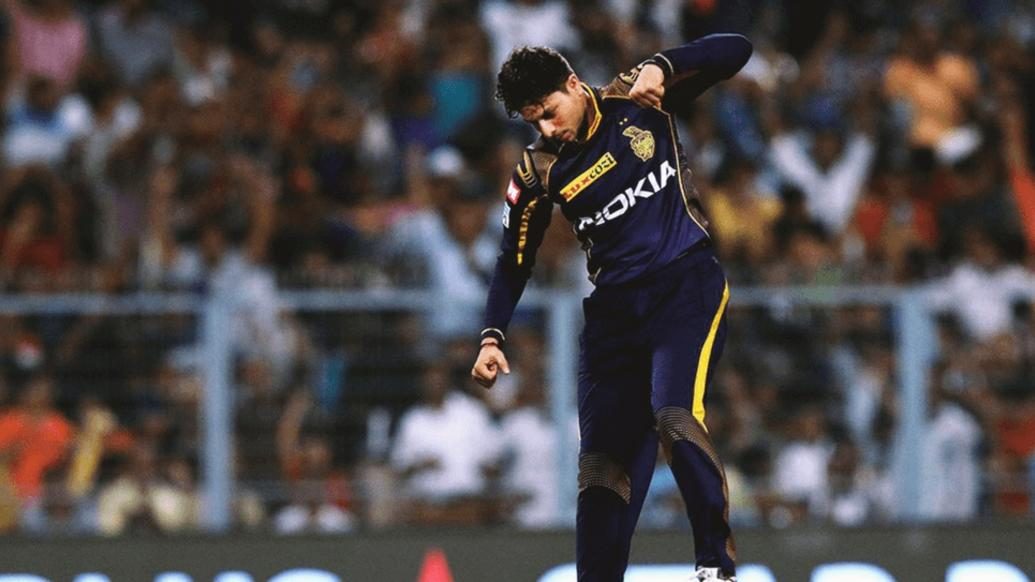 Tottering at 51/4 in 8 overs while batting first, Kolkata Knight Riders were in a spot of bother against Sunrisers Hyderabad in the Eliminator of the 2018 VIVO Indian Premier League on Wednesday (May 23) night. But the players soon switched to recovery mode, with skipper DK leading from the front, Shubman chipping in with a fine knock and Andre finishing things off in style in his unique style.
Though the bowlers didn't manage to bag wickets up-front, they made a solid recovery in the second-half of the innings. Our most economical bowler Kuldeep Yadav (1/18 in 4 overs) spoke to the media about his own performance, and that of the team as well during the post-match press conference. Excerpts:
Q: What is that between you and Ajinkya Rahane, you keep getting his wicket and it turned the match in your favour?
KY: I think it was important for us to get wickets. Ajju bhai was batting very well. I didn't do anything different, and just bowled a wrong' un in a good area and that's it.
On Russell
KY: I think Russell played an extraordinary innings of 49 off 25 balls at the end. We were thinking about 145-150 and ended up scoring 169. And bowled very well in the death overs, so he deserves the Man of the Match.
Q: Was there any added pressure on you after Sunil Narine went for some runs today?
KY: No not really, we were playing with three spinners. And sometimes your best spinners can go through some bad patches. So me and PC had to stand up for him and took the game forward.
Q: What was the discussion in the second Timeout? What did your captain tell you when you had 60 to defend in 6 overs?
KY: Last overs we were focused only to get the wicket of Sanju and Ajju (A. Rahane). It was all about getting wickets, and we got their wicket of Ajju, and PC bhai scalped Samson. That took the game from them.
On fast bowlers peaking at the right time.
KY: We are working very hard during net sessions. Guys like Prasidh and Russell are delivering for the team. It's important to work hard during the net sessions, that's how they are delivering good results in the match.
Q: Tips you received from Shane Warne is going against RR?
KY: It's not like that. I am bowling normally, while backing my strength. And I am focused on my basics and not trying to do anything extra. It's a T20 format, where if you try anything extra, you can go for runs. So I only bowled at my strength with variations that I have.
On next match against SRH
KY: Every game is important for us. It's a knockout stage. They are a good team. We are looking forward to the next game.
Q: Advantage of playing at home against SRH?
KY: For us it's easy to play here, in front of home crowd. We are very used to these conditions. Obviously, it will be difficult for them to come from Mumbai and play here, because of different playing conditions.
Q: KKR won 4 in a row, SRH lost 4 in a row. So is there some sort of serious advantage for KKR going into this match?
KY: Definitely, we won 4 in a row. SRH lost 4, but can't say anything from their part. But we are looking forward to the next match.