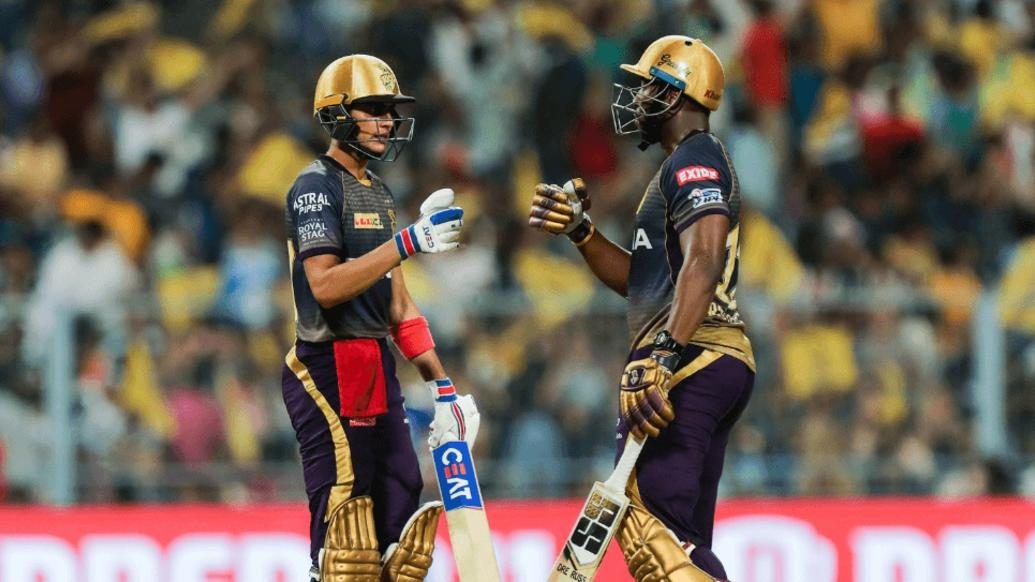 Kolkata Knight Riders registered a thumping 34-run win over Mumbai Indians and kept their playoff hopes alive. Ahead of our last home match, KKR needed nothing less than a win and they did in some style.
Against a team that has a better record against us, our Knights registered the biggest total of Vivo IPL 2019. There was no going backward and our Knights showed exactly why they are one of the most dangerous T20 sides in the world.
The team needed more than Dre Russ and so they did. Three half-centuries, the biggest total at Eden Gardens and the night just got better and better.
KKR displayed ruthless cricket on the field and Twitterati didn't shy in applauding this win.
Stick Cricket May be!
Was it an actual cricket match or a PS2 game in slog mode??#Russell #Pandya Massacre #KKRvMI #IPL2019

— Karthick (@Karthickimalive) April 28, 2019
Can't disagree
There should be a statutory warning when #AndreRussell is batting. "These actions are carried out by a Russell and viewers are warned not to try them"

— Harsha Bhogle (@bhogleharsha) April 28, 2019
Shubman, a star in making
Quite a hammering for #MI so far. Plumb pitch, but even so, chasing 215-220 daunting. Good to see young Shubman Gill getting runs

— Cricketwallah (@cricketwallah) April 28, 2019
We still have a few matches this season
Shubman Gill misses out on being the youngest player to get to an IPL hundred. Would've beaten Manish Pandey's record by some twenty days. #IPL2019 #KKRvMI

— Sreshth Shah (@sreshthx) April 28, 2019
Massive - Power of THREE!
Massive total put up thanks to some fantastic batting by @RealShubmanGill, @lynny50 and @Russell12A. However, with a beautiful surface to bat on and a lightning quick outfield, this could turn out to be a very close game. What do you think guys? 😊 #KKRvMI

— Sachin Tendulkar (@sachin_rt) April 28, 2019
Mr. Consistent Dre Russ - I got this
The thing to marvel about Russell's batting this season, more than the power, is the consistency. Breathtaking stuff! 👏👏👏🙏🙏🙏🙏#KKRvMI

— Sanjay Manjrekar (@sanjaymanjrekar) April 28, 2019
Spare a thought
Andre and Hardik....some stellar hitting. Spare a thought for the bowlers. This game is evolving into something really intimidating avatar. Nights like these make bowlers irrelevant. #IPL

— Aakash Chopra (@cricketaakash) April 28, 2019
Thanos can never get our Knight
Thanos hasn't collected all the infinity stones. Andre Russell is still out there... #AvengersEndGame #KKRvMI

— Jatin Sapru (@jatinsapru) April 28, 2019
Amen! Amen!
.@KKRiders keep their play off hopes alive. Shubman needs to bat higher and Russell proved how damaging he can be at 3. DK at 4. Today's was the correct batting order. They need to play fearless in the next two games. From an Ind standpoint Hardik's innings was stellar.

— Boria Majumdar (@BoriaMajumdar) April 28, 2019
Haha - Good One
So Hardik Pandya is basically Andre Russell without the muscle.#KingsOfSixes

— Sanjay Manjrekar (@sanjaymanjrekar) April 28, 2019
All Smiles
Again Russell Mania....!!🤩🤩
What a powerful Innings.
Just Unbelievable.
Congratulations to @KKRiders , #KKRvMI #MIvKKR #Russell

— Aditya (@TheAdityaSekhar) April 29, 2019