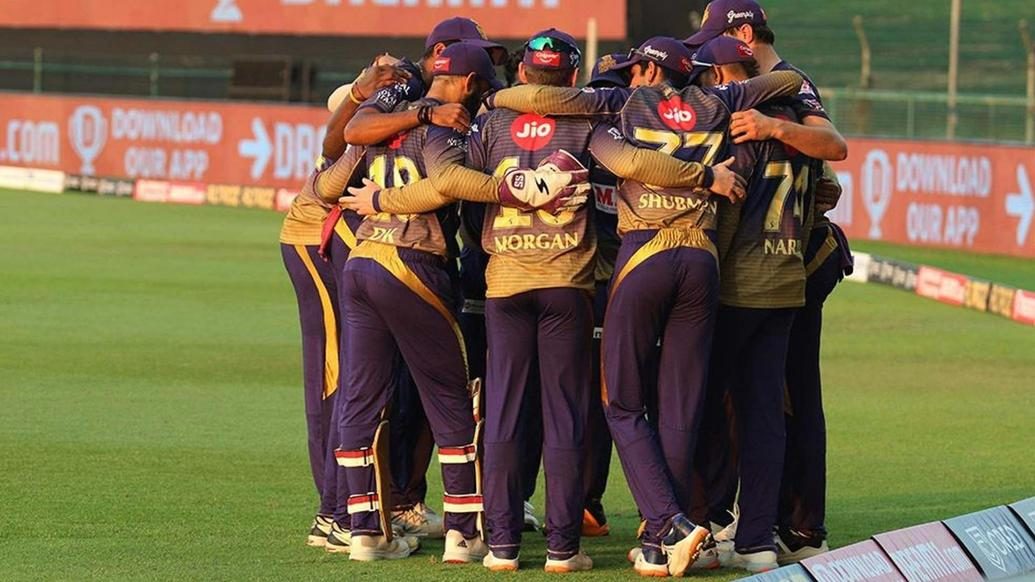 Kolkata Knight Riders may have hit an early roadblock with the loss against Mumbai Indians in their opening game of Dream XI IPL, but their spirit remains indomitable as they look to register their first win of the season when they take on Sunrisers Hyderabad (SRH) on September 26 in Abu Dhabi.
SRH, too, lost their opening match against Royal Challengers Bangalore and will be keen to recover from the initial setback. Given the head-to-head records, KKR have an advantage over Trevor Bayliss' boys winning 10 out of 17 matches overall.
Even though KKR struggled to find any rhythm in the top order against Mumbai as both Shubman Gill and Sunil Narine fell cheaply, Gill sounded confident ahead of the match against SRH. "They have a very experienced bowling attack. We have trained really hard to deal with difficult situations. They have great spin bowlers but we have practised a lot against spin bowling as we knew the turf would be spin-friendly going ahead in the tournament. With Eoin Morgan and Nitish Rana in the middle order, we will have a left-and-right hand combination, which can be extremely beneficial against the likes of Rashid Khan," he said.
Sunrisers have a competent bowling attack with the likes of Rashid and Bhubneshwar Kumar in their ranks. However, with Mitchell Marsh being ruled out from the tournament following an ankle injury in the last match, their bowling unit has suffered a jolt. In his absence, Afghan all-rounder Mohammed Nabi is most likely to join the playing XI.
KKR head coach Brendon McCullum and skipper Dinesh Karthik must have already reflected on the shortcomings in the bowling department. Most of the bowlers struggled to find the right line and length against Mumbai, barring Shivam Mavi and Narine, who had to go into a damage-control mode in the absence of proper support from the other end.
Pat Cummins joined the team straight out of quarantine, and even though he failed to create any magic, a lot of hopes will be pinned on the World No. 1 to tackle the likes of fellow Aussie David Warner and the in-form Jonny Bairstow.
The pair of Warner and Bairstow can be pretty punishing. The latter was in explosive form, scoring 61 off 43 in the last match. Warner's overall performance against the Knight Riders has been extremely impressive as well. Warner has gone on to hit six 50s against KKR and has accumulated 829 runs overall. His 126 off 59 balls in the 2017 edition is not be forgotten as well.
One more aspect that the KKR management may look into is the alignment of the middle order. In the match against Mumbai, Andre Russell and Morgan were left with too much to cover up for. Russell has had an enviable strike rate against SRH's top two bowlers Bhuvneshwar (SR: 232) and Rashid (SR: 184) and it won't be a surprise if we see him come up the order.
A big tussle that all of us will look forward to is Narine vs Rashid. Narine has got the best bowling figures (4/20 vs Mumbai) on the Abu Dhabi turf that came six years ago. His economy rate of 5.50 RPO in the last match only goes on to show his capacity to bowl tight spells even in difficult situations. Rashid has been equally effective in the T20s, especially in the IPL. His economy rate across 100+ overs in IPL is 6.6 RPO, which is slightly better than Narine (6.7). The battle looks intense and we will only get to know who ends up with the last laugh when the two teams hit the ground today.
Meanwhile, get ready to cheer for KKR louder than before as they look to bring back smile on our faces. Korbo Lorbo Jeetbo!
KKR take on SRH at 7.30 PM IST on September 26 in Abu Dhabi.