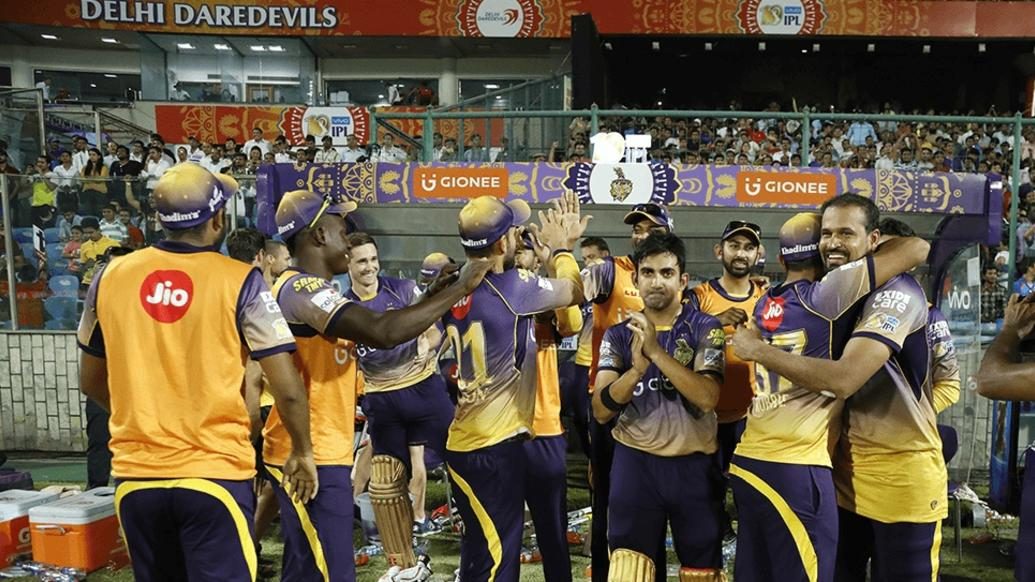 It has been a near- perfect start for us in this IPL season, with 4 wins in 5 games. Next up for us, Gujarat Lions at home, a team we demolished in our first encounter by 10 wickets at Rajkot. While records were hit for a six by our Knights that day, what are the numbers that we need to lookout for on Friday (21 April, 2017).
Man(ish) of middle overs (MOMO): Manish Pandey has been our number 1 batsman this season, with 221 runs from 4 games. His half-centuries against Mumbai Indians and Delhi Daredevils were invaluable contributions as he took charge of the middle overs. After Nitish Rana and Glenn Maxwell, Pandey is third in the list of most number of runs scored in the middle overs (7-15) with a tally of 117 and at a SR of 133. He would no doubt look to go ahead of his competitors in this match. Bowlers in IPL are now dreading the sight of this Man(ish). *(Nitish Rana and Glenn Maxwell now head the list after the KXIP v MI game, Pandey is at third spot)
Seventh heaven awaits Robin: Robin Uthappa has been the selfless team-man for us this season. Having given up his favoured opening slot, 'Robbie' has steadied the ship on more than one occasion this season. His match-winning 68 (against SRH) in his last outing at Eden was a brilliant knock under pressure. Two boundaries on Friday and Uthappa will becomes only the seventh batsman in IPL history to reach the summit of 3500 runs.
The 50's men: The game against Gujarat Lions would also be the 50th appearance in KKR jersey for Robin Uthappa and Surya Kumar Yadav. Both joined us in 2014 season and are now an integral part of our team's success.
A triple (strike) = Ton: Umesh Yadav took one wicket in the last match and finds himself 3 short from 100 wickets in his T20 career. Coming back to Eden, the pacer would hope for a repeat performance of the game against KXIP, where he finished with career-best figures of 4/33 for us.
Gunning for these heads: Piyush Chawla has a terrific record against the Gujarat Lions batsmen. The linchpin of GL's batting, Brendon McCullum and Suresh Raina, have been dismissed by Chawla 4 times in 10 and 16 innings respectively. Sunil Narine too would fancy the sight of Dwayne Smith, a batsman he has dismissed 4 times in 10 innings.
Time for some #KorboLorboJeetbo at Eden Gardens.