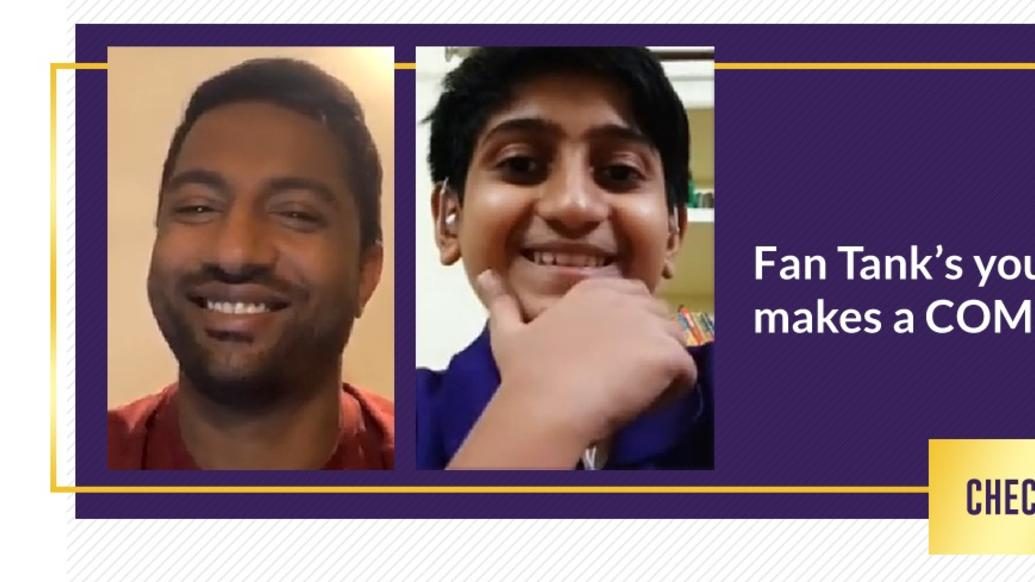 In the seventh and final episode of KKR Fan Tank, we brought down the curtains on what has been a spectacular series of interactions with some of our top fans around the country. We postponed the Tuesday episode to Wednesday this week, with the Indian Prime Minister Narendra Modi making a speech to the nation at 8 PM on May 12.

Joining us were three bright contestants - Md. Omer Rizvi, Tushar Pote, and Dr. Aman Solapure. Rizvi, in particular, was an extremely impressive participant, given he was only 11 years of age, and knew answers about the IPl and the Knights from years when he was a toddler!

The head-to-head encounters we were discussing was KKR vs MI over the years, and this is how the podium looked like at the end.