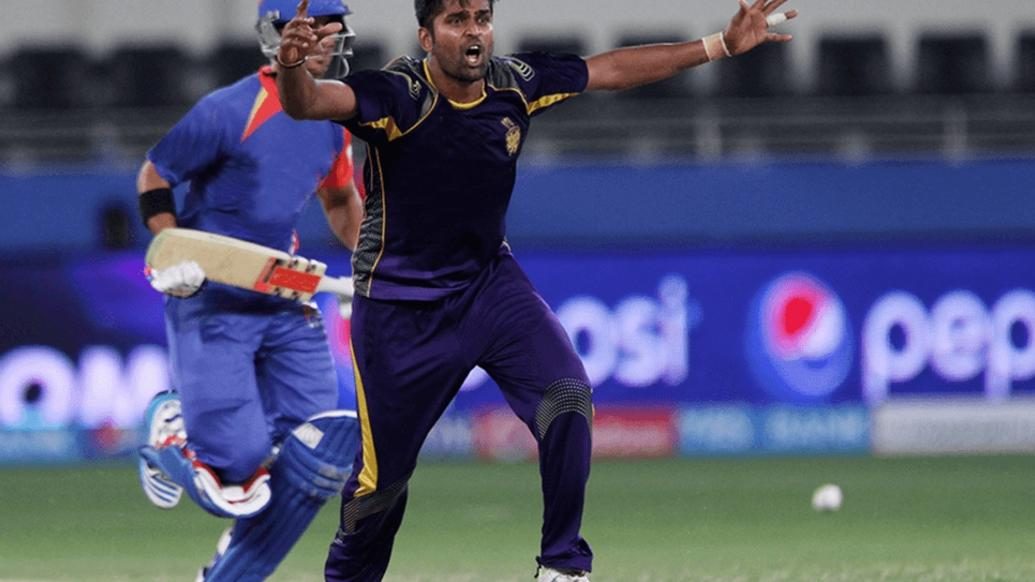 R Vinay Kumar is all set to bring his experience back to the Kolkata Knight Riders camp for another cracking season this Vivo IPL 2018. Speaking on the sidelines of an event in Kolkata, Vinay spoke on a number of topics, including working alongside the young fast bowlers in the ranks and Dinesh Karthik's role as the skipper.
The pacer said that the experience of Karthik, who was part of as many as five franchises before returning to KKR this year, will add value to the team.
"He (Karthik) is a very good leader, and hopefully, he will do well for us," he insisted. "We have many seniors, so we need to help each other out."
The memory of India's victory in the 2018 Nidahas Trophy final against Bangladesh was still fresh in the fast bowler's mind, and he was quick to point out how that was going to help the side's confidence.
"I've played most of my cricket with him or against him. The way he played for India in the final was amazing," he said.
One of the biggest highlights of the auction was of KKR's bid to go for the youngsters, who were part of India's victorious campaign in the U-19 World Cup in New Zealand. The veteran Karnataka pacer expects the youth to provide more energy to the team. "Everybody has to perform well," he said. "Youngsters will bring in more energy on the field. They are good enough, that's why they are here.
Vinay assured the team's culture will be set in a way to provide all the required help for the young Knights. "It's very important to share your knowledge with them. Whatever I've learnt I want to make sure that these guys are benefited, and are in a right frame of mind to deliver. I will give them the right space to do well."
Kolkata Knight Riders had a dream run in 2014, when they won their second IPL title. Vinay was part of that team, and while he's excited to be back, he was looking forward to a great season ahead. "It's a great feeling coming back to KKR. I was a part of KKR four years back when we won the tournament. I'm really happy to be back. I'm preparing myself fully. I will give my best when I'm given an opportunity."
KKR will play their first match against RCB at Eden Gardens on April, 8. Vinay's role will be an important one, not just as an individual bowler, but as one of the experienced campaigners in the dressing room.