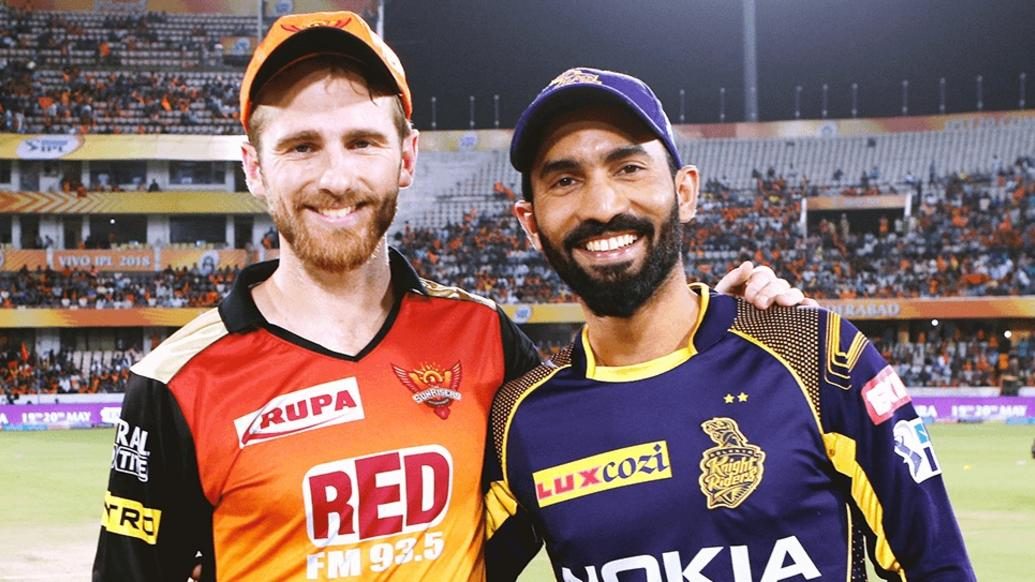 Two-time VIVO Indian Premier League Champions Kolkata Knight Riders will kickstart their 2019 campaign against last year's finalist Sunrisers Hyderabad at Eden Gardens on March 24, 2019.
The Indian Premier League has so far released the fixtures for the first 17 matches of the tournament, set to be played between March 23 and April 5, with Chennai Super Kings and Royal Challengers Bangalore locking horns in the opening match on March 23.
The fixtures of the remaining matches will be made available once the Lok Sabha election dates are out.
Time to #KorboLorboJeetbo 💜

🗓 Here's our schedule for the first 2 weeks of VIVO #IPL2019! #KKRHaiTaiyaar pic.twitter.com/LEh5ctCpnq

— KolkataKnightRiders (@KKRiders) February 19, 2019
Most teams are playing four matches in this phase, except Delhi Capitals and Royal Challengers Bangalore, who will be playing five games in this first segment of IPL 2019.
Dinesh Karthik-led Kolkata Knight Riders will play their first two games at Eden Gardens. The Knights will then travel to Delhi to face Delhi Capitals on March 30, followed by a trip to Bangaluru on April 5 to take on RCB.
Complete fixture:
23rd March - Chennai Super Kings vs Royal Challengers Bangalore, CHENNAI, 20:00
24th Match - Kolkata Knight Riders vs Sunrisers Hyderabad, KOLKATA, 16:00
24th March - Mumbai Indians vs Delhi Capitals, MUMBAI, 20:00
25th Match - Rajasthan Royals vs Kings XI Punjab, JAIPUR, 20:00
26th March - Delhi Capitals vs Chennai Super Kings, DELHI, 20:00
27th March - Kolkata Knight Riders vs Kings XI Punjab, KOLKATA, 20:00
28th March - Royal Challengers Bangalore vs Mumbai Indians, BENGALURU, 20:00
29th March - Sunrisers Hyderabad vs Rajasthan Royals, HYDERABAD, 20:00
30th March - Kings XI Punjab vs Mumbai Indians, MOHALI, 16:00
30th March - Delhi Capitals vs Kolkata Knight Riders, DELHI, 20:00
31st March - Sunrisers Hyderabad vs Royal Challengers Bangalore, HYDERABAD, 16:00
31st March - Chennai Super Kings vs Rajasthan Royals, CHENNAI, 20:00
1st April - Kings XI Punjab vs Delhi Capitals, MOHALI, 20:00
2nd April - Rajasthan Royals vs Royal Challengers Bangalore, JAIPUR, 20:00
3rd April - Mumbai Indians vs Chennai Super Kings, MUMBAI, 20:00
4th April - Delhi Capitals vs Sunrisers Hyderabad, DELHI, 20:00
5th April - Royal Challengers Bangalore vs Kolkata Knight Riders, BENGALURU, 20:00