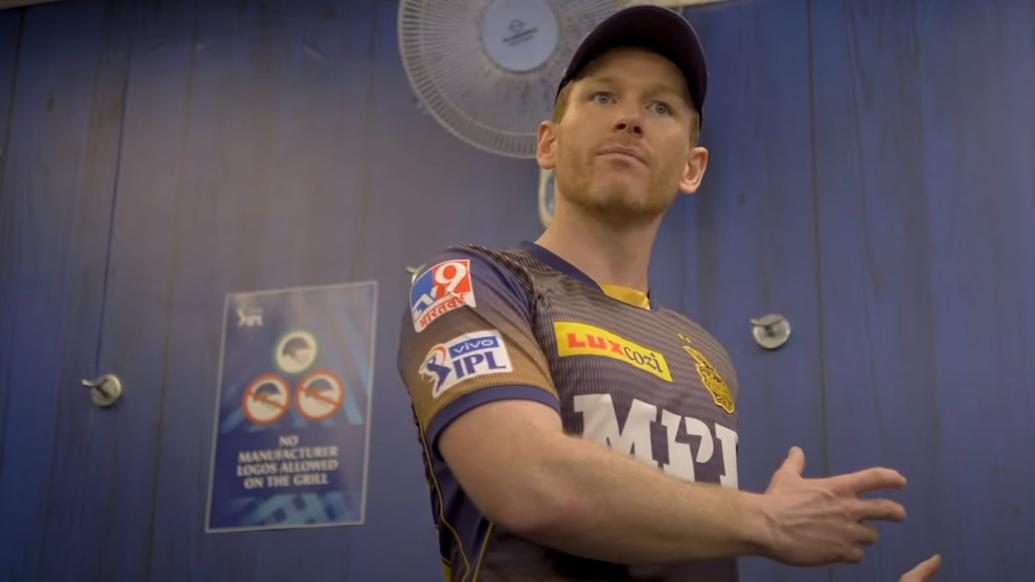 Dressing rooms over the years have been mute spectators to multitudinous emotions of players across sports. Be it a win or a loss, that's the place you got to be in to see the players at their expressive best.
KKR lost their last encounter against Chennai despite some extremely dedicated efforts from the likes of Pat Cummins, Andre Russell and Dinesh Karthik with the bat. Following the loss, we caught up with Cummins, who starred with an unbeaten 66 (34 balls), in the KKR dressing room. The Aussie speedster rued his lack of contribution with the ball but didn't forget to appreciate Russell's blistering knock of 54 off 22 balls.
"That was close! Andre was unbelievable! I feel heartbroken, I let in too many runs with the ball. One good over with the ball and we would have won! Anyway, that's cricket," Cummins said.
Captain Eoin Morgan could be spotted addressing the team, where he picked out the positives and stressed on the areas of improvement. "Our first five-six overs did hurt us. But the beauty of today (Wednesday) and playing here reiterates that we are never out of any game. We have an unbelievable squad, unbelievable talent that matches any team in the competition. Andre and DK were unbelievable with that partnership. Pat put us in a position where we had a genuine chance of winning the game," Morgan stated.
He also added, "I think everybody should leave the ground on a positive note, really high-spirited! We've not come anywhere near our capabilities in this match and we've nearly beat a side that was in very good form."
KKR will next play Rajasthan Royals on April 24 at Wankhede.