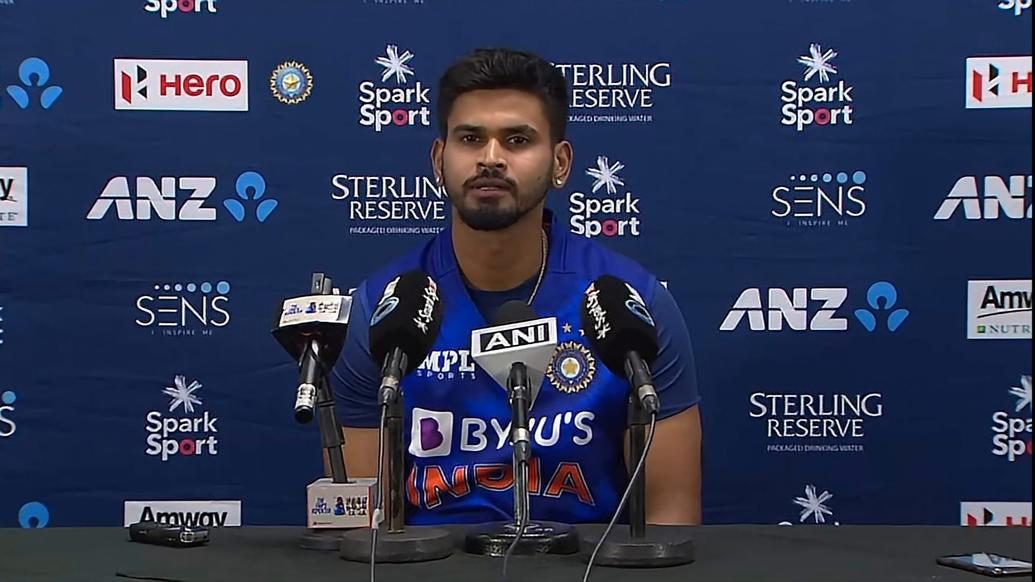 After facing the defeat against New Zealand in the series opener, Indian team member Shreyas Iyer addressed the press on Friday in the post-match press conference. "Definitely we could have done a few things differently today but this will be a learning curve for us. We'll obviously go back and do introspection. When we come back to the new game, we'll come back with new ideas. We'll read the wicket better. Other than that, I feel 307 was a very good total."
Shreyas who currently is in a rich vein of form seemed very optimistic about his career trajectory, "Things keep changing, everyone's career sees ups and downs. So I just keep myself motivated in all situations and I just turn a deaf ear when people are talking outside. I just try to be in my zone and that is what helps me," he explained.
As India is set to face New Zealand in the second one-day international, Shreyas' contribution will be an important factor as India has been struggling to find a reliable batter in the middle order, a void that Shreyas can fulfill going into the 2023 World Cup.