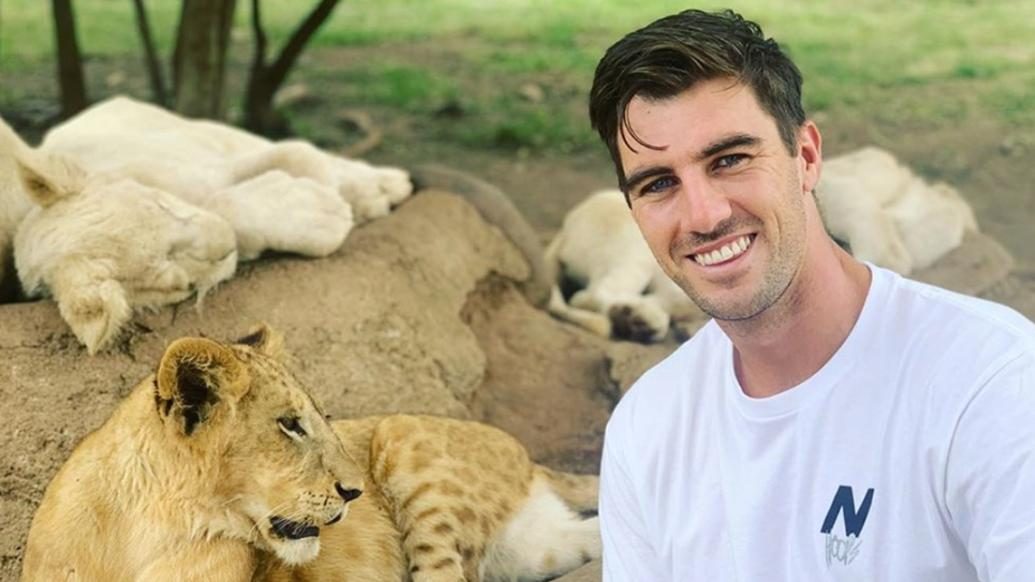 In this week's episode of Knights Unplugged, we have Pat Cummins, who returned to the Knight Riders family at the VIVO IPL Auction last year in Kolkata having spent two seasons with us in 2014 and 2015. In this candid chat with kkr.in, Cummins shed light on his downtime during this phase of isolation, time with family, his fond memories of Kolkata and more. Excerpts:

Hey Pat, how are you doing? We heard you have been spending the lockdown in your farm, far from the city?

Cummins: Yeah we are living in a farm just about an hour-hour and a half south of Sydney. We have a little plot of land we bought here a couple of years ago. In hindsight, quite lucky we did that, we have been here for about a month now. Over here, I can still go for runs, and I have a basic weights setup. We have some cows here, who I have been feeding. I have also been doing some gardening jobs. So yeah, enjoying the fresh air quite a bit. There is absolutely no cricketer here on the farm. Hopefully it stays that way, it is my getaway spot from cricket. We are on the road so much usually, I come here to take those breaks. It must be nice getting to catch up with the family? Cummins: Yeah we were all living separately, in different places. But it's nice now, we have all come together. It's nice to have more time to dedicate to the family. We are 5 of us, I have four siblings (two brothers, two sisters). Generally, even to work out a dinner plan, it takes us months to plan. Now we know every night we are together at home. Saturday nights are like Trivia nights now, so yeah, it's been fun.

You also got engaged recently, right?
Cummins: Yes, that's right. Just after I got engaged though, we (Australian cricket team) were on a tour to South Africa for about three weeks. My fiance Becky's mom was here, and they got a lot of the planning done without me, which is great. It means I'm getting roped into a few things now, but most of the big decisions are already made. The wedding is next year sometime. I am not gonna tell you the exact date yet (laughs). Tell us about returning to KKR. How do you feel? Cummins: I am very, very excited. My first taste of the IPL, and my biggest taste of India was when I was in Kolkata representing the Knight Riders. I was a few years younger than I am now. I absolutely loved it. Within our team, we had so much experience. Jacques Kallis, one of the World's biggest players, and suddenly, I'm there having dinner with him every night and getting to play alongside him. Andre (Russell) was just on his way to becoming the ballistic cricketer that he is. My first season there, we won the title. So KKR and the people of Kolkata have a very fond place in my heart. Even the office staff and management - they have always been so nice to us players. I am pumped to go back and represent the team.

Tell us about the IPL auction last year? Does the big price tag add to any pressure?

Cummins: I think I owe Baz and the rest of the staff who picked me a few dinners at least. (laughs) Someone like Baz, I have played against him, a great cricketer and an international captain. To get that kind of reassurance that 'you've got something that I really want in the team' is great for me. I think a big contract brings big responsibilities, but more than anything, it brings a lot of excitement. Once you are out there, you forget about the contract really quickly, and it's mainly about being with the team and trying to win. I am really excited to be with the squad we put together for this season.

This situation with the COVID-19 and talks around the fact that saliva might not be allowed to shine the ball anymore... What are your thoughts?
Cummins: As a fast bowler, you gotta be able to shine the ball. The reason why everyone loves Test cricket is because it has so much Art to it. You have swing bowlers, spinners, you have all these different aspects that make Test cricket what it is. I think if you can't shine the ball, it takes away swing bowling, reverse swing bowling...so much really. Honestly, I wouldn't want to give batsmen any reason to score more runs. Health is absolutely the No. 1 priority, but I think if we are in a position where we are worried about passing on the Coronavirus, and we can't get close, and shine the ball and play the game how we play it, I don't think we will be playing at all in the first place. Things will change in all sports, I agree. But I think there has to be some other option. Saliva or any another substance, as long as we are able to shine the ball, I am okay.

It was your birthday on 8th May. Did you miss spending it in India?
Cummins: I am very happy that this birthday, I wasn't in India. You know why? Because I didn't get any cake on my face. Every time I have spent my birthday there, I have got smashed with cakes! There is always a cake waiting at the hotel in Kolkata. One year, Andre Russell put cake on my face, on my head and even in my ears!

So what's the first thing you are going to do once this Lockdown ends?
I am missing seeing a few of my mates. I hope to go down to the local pub and have a few beers with them once all this is over, and watch some footie. But all you fans out there, just hang in tight. We are all missing the IPL really badly. Hopefully, once things are better, it will happen soon. The players, and management and coach - we are messaging each other regularly and doing everything we can to stay fit. We are all absolutely pumped for it. Once it happens, it will be a great spectacle. See you all soon.