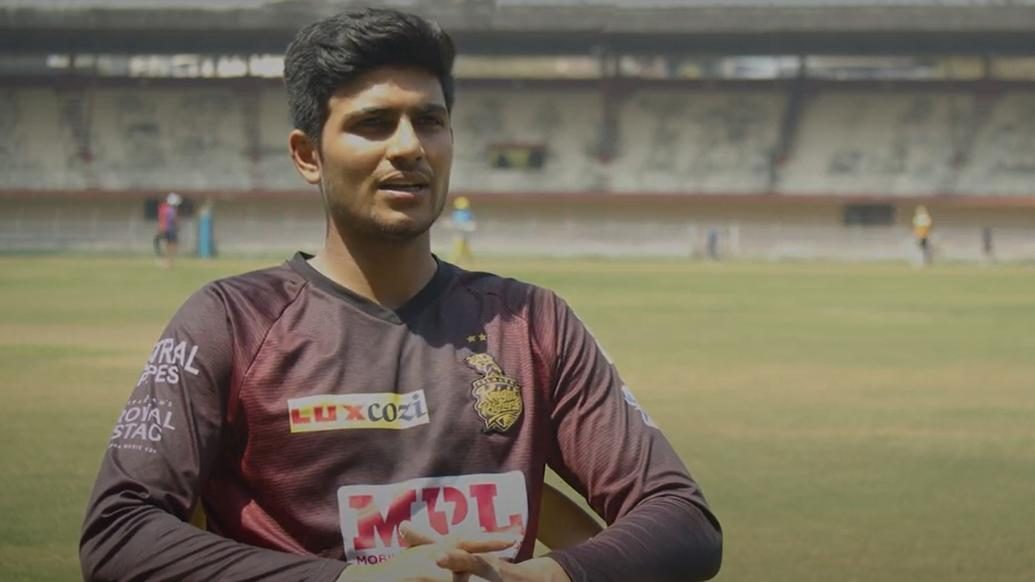 Shubman Gill had a dream Test debut against the Aussies Down Under last year. His steadfastness in the series, which India won 2-1, brought him a steady place in the Indian team as an opener. In a recent tete-a-tete, Gill opened up about his experience of debuting in the Boxing Day Test match and playing in Australia. Following are the excerpts.
Q. What are your feelings on making Test debut?
I was waiting for a long time for my Test debut. I was with the team for three years and 4 series. So, yeah, it's been a long wait to reach that moment (of debut). I never thought that I would be debuting against Australia at MCG in the Boxing Day Test match. I was really excited and nervous at the same time. But I think the level of excitement surpassed the nervousness. It was a great feeling indeed that I was finally making my debut and had a chance to prove myself.
Q. How did it feel to receive your Test cap from Ravi Shastri?
It's inexplicable. At times you go through a sea of emotions which you just make you go numb. It was that kind of a moment. Ravi Shastri gave a speech in the huddle and then I received the cap from him. After that we won the toss and elected to field first. As long as the fielding lasted, I was pretty normal. But when we finally batted, and I was taking a walk down from the dressing room to the pitch with the crowd cheering (backing the Aussies, nevertheless), it was an experience of a kind! It felt like going into a war!
Q. How important was the India-Australia series for you?
When I was a kid, I used to get up at 4.30-5am to watch Test matches in Australia. Now people are getting up early to watch me play, that's quite a feeling. I still remember my father used to wake up early and so would I just to watch the Australia series. It was a different kind of fun to watch Brett Lee bowl or Sachin sir (Tendulkar) bat. All of a sudden, I was playing in that team and Australians were bowling at me. It felt surreal that the world was watching me. I was really looking forward to the challenge and always wanted to play in Australia to experience how it feels.
A debut like that deserves nothing but abundant praise! 😍

Accolades from around the cricket world for @RealShubmanGill 👏#KKR pic.twitter.com/Mnm1SMvD7V

— KolkataKnightRiders (@KKRiders) December 30, 2020
Q. What are your biggest learnings from the India-Australia series.
My biggest lesson was, no matter what, you can't rule someone out of a scenario. We had so many injuries but the dressing room positivity never changed. We got all out for 36 and despite that not for once our players or our coach or our captain and even the support staff felt bogged down or intimidated to such an extent that we didn't know what to do next.
Q. How disappointed were you to not reach the century mark?
I was getting good starts in the first two matches - was moving into the 40s and 50s. But I really wanted to play a longer knock. I got out on 91 in the last innings. When I was in my 70s-80s I was really looking forward to the 100, but when I got out, I was really disappointed. I was very cautious during those 91 runs and I was waiting to get past the 100-run mark to start opening up and play my shots. But then I got out and it was a huge disappointment.
Maturity, poise, and we're slowly running out of superlatives for this man!

What a smashing debut from @RealShubmanGill! Reaching for the ✨and doing it with ease 😍#AUSvIND #Test #Cricket pic.twitter.com/mWlzLbsifd

— KolkataKnightRiders (@KKRiders) December 29, 2020
Q. Was there any on-field banter with Pat Cummins?
In the first match, he bowled a long spell of 6 overs. In the last ball, he bowled a half-volley and I nicked it while going for a drive. And because he got a wicket off the last ball of the spell, he bowled one more over and even got Pujji bhai (Cheteshwar Pujara) out in that. Had I left just that one ball alone while I was on 45, Pat would have been done with his spell. So, it was disappointing that because of me he got another over and we ended up losing Pujji bhai too. I played him in the nets so much (for KKR) and in that series he got me thrice. We had light banters in between but he is a nice guy. So, there was no harsh sledging as such. He warned me of his bouncers but I never fell to those. As I had said before, if they want to play chin music, we have got all the dance moves ready!