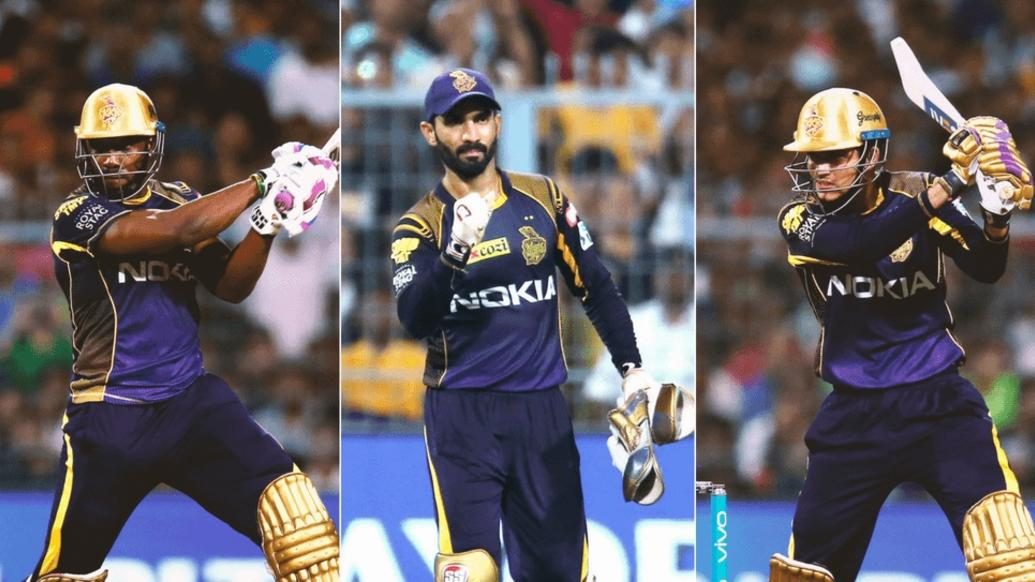 Another comprehensive win over Rajasthan Royals takes Kolkata Knight Riders into the second qualifier, where they will play Sunrisers Hyderabad and fight for a spot in the final of the 2018 VIVO Indian Premier League.
Here's what our Knights, who turned the game in our favour last night, had to say of their effort and what the win meant to them.
Shubman Gill - The Knight who came to rescue
Young Shubman Gill came out to bat at no. 6. KKR were left clueless with the top-order failure. With Skipper DK at the other end, Shubman not just took control of the game, his 55-run partnership helped us to cross 100 run mark and set a strong platform in the second half of the game.
"My team needed that contribution. We planned to take singles and hit the loose ball for boundaries. The wicket was touch slower, partnership was the need of the hour", Shubman said during innings break. He surely played his part and Russell did the rest.
Andre Russell - The fire power
The Jamaican All-rounder's ability was never questioned. During run chases, he's still going through a tough period. But last night was all about finishing KKR's innings on a high after probably a match saving partnership between Gill and Karthik.
"Once I connect, I know it'll be either be a four or a six. I swing hard, and that's what helps the ball to go over the road", Russell said during post match presentation ceremony. He's one of the most senior player in the playing XI and held his nerves right till the end.
"It's good to take responsibility with the ball as well. Especially, as a senior player. Just goes to show you're improving"
Keep calm and trust DK
Does he ever feel pressure? What is he made of? Every time we are on the firing line, our head turns towards this one guy, DINESH KARTHIK! Once again he saved our sinking ship. And as humble, as always, this time too he gave credit to Shubman Gill and Andre Russell.
"Credit to Shubman Gill to absorb the pressure. He played some lovely shots. That eased the pressure off me, and then Andre was just special", DK said in the presentation ceremony.
Speaking of pressure, our skipper highlights how important it is to believe and have faith. "In these kind of games the score doesn't matter, it's about believing. The par scores don't matter, but just how much you believe."