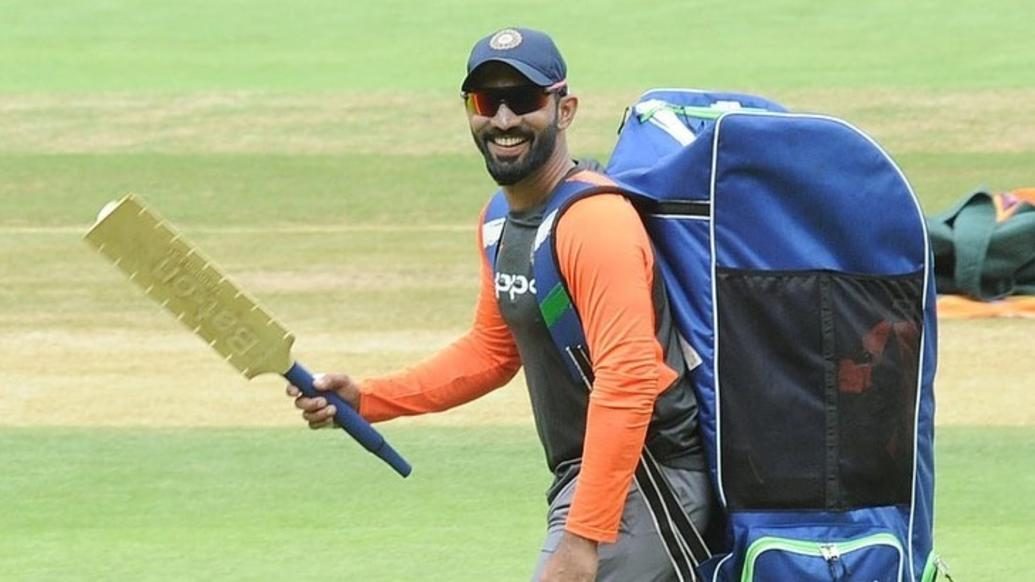 It seems, KKR Vice-captain Dinesh Karthik has his sights set firmly on the ICC T20 World Cup 2021 and 2023 ODI World Cup. During a recent interview with ESPNCricinfo, the 'keeper-batsman insisted that playing for India is pretty much a part of his future plan.
"It is just beautiful to have been part of the journey. Right now my ambition is to be part of the next two World Cups (2021 T20 World Cup and 2023 ODI World Cup) and try and help India win at least one, if not both. That's the ultimate goal for me and I am doing everything I possibly can to be part of that team," Karthik said.
View this post on Instagram
Karthik feels it's the lower middle order where India might need a specialist and, with 150 international matches under his belt, he fits into the role perfectly.

"I believe there is a middle-order slot right now, at Nos. 5, 6, 7. And I can slot into any of the three. For the top four slots, there are way too many players who have done phenomenally well and who keep batting in (IPL) franchises at that position. My specialty is that I can bat at five, six, seven and help India in setting up the best score possible or in winning games, which I did in the short while before the 2019 World Cup in the T20 format," he pointed.

"You don't want to go to a World Cup with people who have batted in the top four consistently and throw them in at five, six, seven and expect them to do well. You definitely expect a Hardik (Pandya) or a (Ravindra) Jadeja to do well. Who else is there who bats at those numbers for their franchises? So when push comes to shove, and the game is on the line, they know there is a middle-order batter who has been in that situation," he added.
View this post on Instagram
Elaborating on the kind of useful knocks he wants to see himself playing, he recalled the 9-ball 22-run knock against Sunrisers Hyderabad earlier this year where KKR won by 10 runs.

"The game would have looked very different had that small impact innings not been played. That's what I pride myself on. And you don't get the opportunity to play these impact innings every game; it comes every four to five games. So every time you get an opportunity like that, as a middle-order or lower-order finisher, you should be looking to do that. That's where the skill is," he said.
View this post on Instagram
Karthik who has been mostly a top-order batsman otherwise, has chosen a lower-order slot for himself in IPL and he feels the switch has helped him focus more on certain aspects and evolve as a finisher. He credited KKR assistant coach Abhishek Nayar to help him with the job.

"When you move to the middle order you have to change certain aspects: you start focusing more on your ability to hit boundaries, your ability to think on your feet. These are the kind of things me and Abhishek have focused on over a period of time. We have worked on my ability to hit a boundary in the first three or four balls I face, whoever is bowling," he concluded.