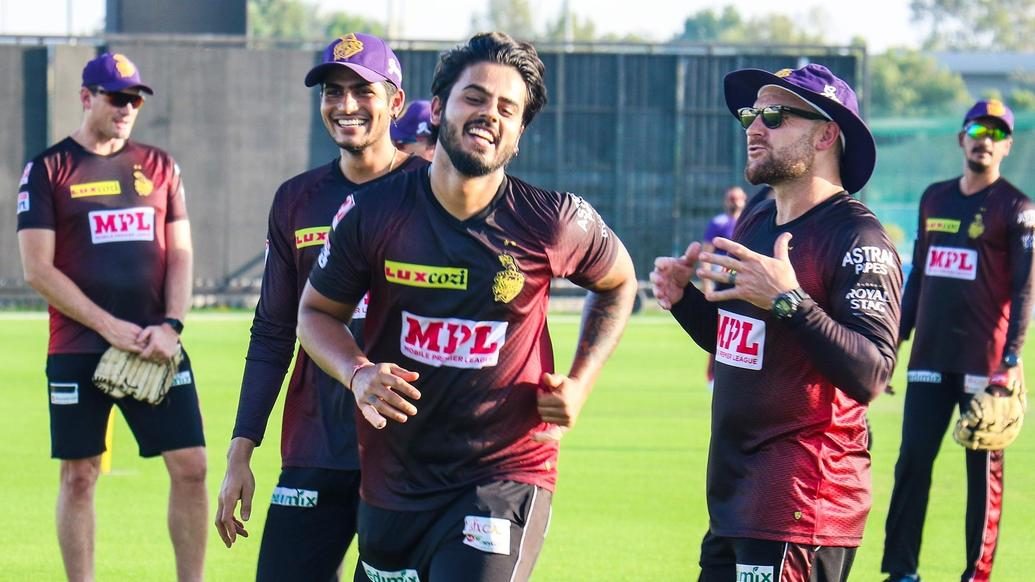 KKR hai taiyaar! With less than 24 hours to go for our Knights to kick-start the IPL 2020 campaign, we all have our eyes set on a winning start as KKR take on Mumbai Indians in Abu Dhabi on 23rd September.
Mumbai have already lost their opening game against Chennai Super Kings and will be looking to make amends. Even though KKR's head-to-head record against the defending champions hasn't been great so far, with KKR winning only 6 games out of 25, skipper Dinesh Karthik sounded pretty confident ahead of the encounter.
"It's good that we are playing them early in the tournament. They are a solid side and their record speaks for themselves. But every year is a fresh year and we are two good teams. I am sure it will be a great game for us," said the skipper.
KKR, at this moment, is spoilt for choices to make their starting 11, with a pool of talented youngsters raring to make their mark. Karthik insisted that one of the biggest strengths of KKR this year has been the variety in the fast bowling ranks.
"All four of our Indian pacers are shaping up well. It's going to be a hard decision to decide who is going to start. But I think they are pretty much confident of their skillsets.
"The other day Brendon McCullum and I were discussing that one of the tough points for KKR at this time is picking the right 11. I think a lot of guys have put their hands up and are ready for selection. It's going to be a tough one (selection) but that's a good sign for a good team," Karthik added.
McCullum, who joined the training sessions at Abu Dhabi late last week, believed the UAE pitches would be quite helpful for fast bowlers as most of the wickets haven't been used in months. "I think the conditions here are pretty similar to Eden Gardens, at least for the first few games. The pitches haven't been really utilised here and we see a fresh tinge in them," he pointed.
Talking about the Big hitter Andre Russell, McCullum said, "We all know his batting prowess and what he is able to do in T20 cricket. Specifically, what he did for KKR in the past is nothing short of sensational. His ability to bowl in crunch situations is a great opportunity for us."
Even though a lot of questions are being raised as to who all would be assisting Pat Cummins, the batting order seemed to be quite sorted. Karthik hinted at going ahead with the opening pair of Shubman Gill and Sunil Narine. "I like the no-complicated batting style of Narine which makes things easy for us. Shubman is a quality player and I am sure he will exceed all expectations," added the captain.
For Mumbai, the opening pair of Rohit Sharma and Quinton de Cock started really well against CSK. But the middle order, barring Saurabh Tiwary, couldn't really live up to the expectations. While their lead strike bowler Trent Boult had a moderate outing (1/23) against the Chennai side, Jasprit Bumrah's below-par show (1/43) has already raised some concerns in their think-tanks and it will be interesting to see what agenda they set for KKR.
As far as KKR's agenda is concerned, Dinesh Karthik summed it up succinctly: "The reason we will be playing this tournament is to put a smile on the face of our fans out there and make them proud!"
Eden Gardens, you will be missed! Let's pour in all the support for our Knights as they begin their campaign. Korbo, Lorbo, Jeetbo!
Kolkata Knight Riders take on Mumbai Indians at 7.30PM IST on Wednesday (September 23) at the Zayed Cricket Stadium in Abu Dhabi.