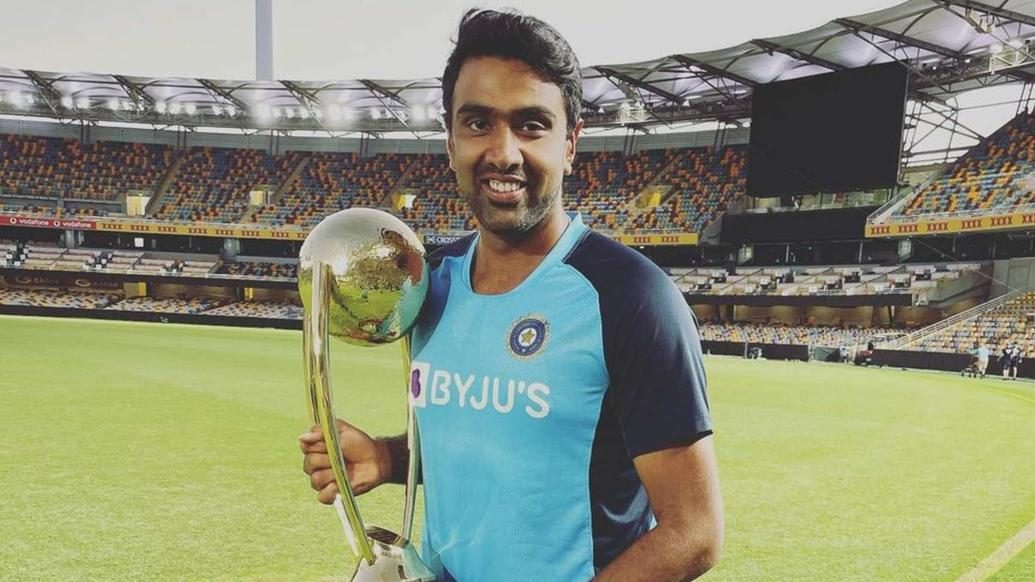 R Ashwin has been a force to reckon with in the world of Red-Ball cricket. The ever-evolving all-rounder has made cricket lovers 'spell'-bound with his charisma both with the bat and with his off-break. No wonder, he has turned out to be the spinner with the most number of wickets through the World Test Championship (WTC), which started back in 2019 and will conclude with the Final between India and New Zealand in England next month.
The Chennai-based India regular has picked up 67 wickets in 13 Tests (24 innings) since the beginning of WTC and bagged four 5-wicket hauls in this period.
The only other spinner to have come close is another offie, Nathan Lyon. However, statistics show that Ashwin not only has an overall edge over his Aussie counterpart in Test cricket, but also in WTC in particular, where Lyon has played more matches for lesser wickets. The Aussie has 56 wickets to his name in 14 matches (27 innings), ie. 11 wickets lesser than Ashwin's tally.

Most Wickets in WTC 2019-21 (as of 23 May 2021)
| | | | | | | |
| --- | --- | --- | --- | --- | --- | --- |
| Player | Matches | Innings | Overs | Wickets | Average | 5-W |
| Pat Cummins | 14 | 28 | 555.3 | 70 | 21.02 | 1 |
| Stuart Broad | 17 | 32 | 499.3 | 69 | 20.08 | 2 |
| R Ashwin | 13 | 24 | 524.4 | 67 | 20.88 | 4 |
| Nathan Lyon | 14 | 27 | 630.5 | 56 | 31.37 | 4 |
| Tim Southee | 10 | 20 | 390.3 | 51 | 20.66 | 3 |

Many cricket connoisseurs have debated over Ashwin's effectiveness in overseas conditions. Let's compare the two great off-spinners of this era to see who performed better in the World Test Championship playing in both away and home games.
Ashwin played two away Test series during the World Championship, the first being against New Zealand and the second against Australia in 2020. Across these two series, in 7 innings, Ashwin had picked up 15 wickets.

His show against New Zealand wasn't really impressive as he returned 2-99 in the first innings while he didn't get a chance to bowl in the second as India succumbed to a 10-wicket defeat. He didn't get a chance to play in the second Test as India opted to play with four bowlers. Against the Aussies, his performance was much better. He played three Tests, barring the last one at Gabba, and returned 12 wickets with his best figures being 4-55 in the Adelaide Test.

Watch all 27 of Lyon's wickets vs Pak& NZ in the 2019-20 season - his best ever haul in a Test summer
(Video hosted on cricket.com.au's Youtube Channel)

In comparison, Lyon played the only away series in 2019 against England where he picked up 20 wickets in 10 innings. His best figures of 6-49 came in the first Test in Birmingham where he single-handedly crushed the hosts in their second innings for just 146 runs, guiding Australia to a 251-run win.
The away stats might not give us a clear winner but let's not forget Ashwin's recent form in the home series against England, which has catapulted him into a fiercer menace for his oppositions.

Watch R Ashwin's economical 4/69 vs South Africa in October 2019
(Video hosted on BCCI/www.iplt20.com website)

The World Test Championship hasn't seen a spinner as consistent as Ashwin through these two years. He has gathered 52 wickets in 17 Test innings spanning from the South Africa series to the England one. The wickets tally in the England series alone stands at 32 from 8 innings, with his best show (6-61) coming in at his home ground, Chepauk.

Watch R Ashwin's brilliant 6-wicket haul vs England in February 2021
(Video hosted on BCCI/www.iplt20.com website)

Lyon in this race is far behind, as he has plucked 36-wickets from an equal number of innings. His top-most spell (5-50) came against New Zealand in Sydney in Jan 2020.

Watch R Ashwin rip through Australia's top six on day two of the Adelaide Test in December 2020
(Video hosted on cricket.com.au's Youtube Channel)

Now, even if we consider Ashwin to be a clear winner in terms of the statistics, the real test for the gritty Indian will begin at the World Test Championship Final. For Ashwin, it will certainly be a test of his character. The Rose Bowl, Southampton, is known for aiding pacers and his personal best at the ground in the only Test he has played stands at 2-40. He will indeed have a huge role to play if India are to be crowned the world champions in the longest format of the game! Is he ready for the epic battle? Time will tell!