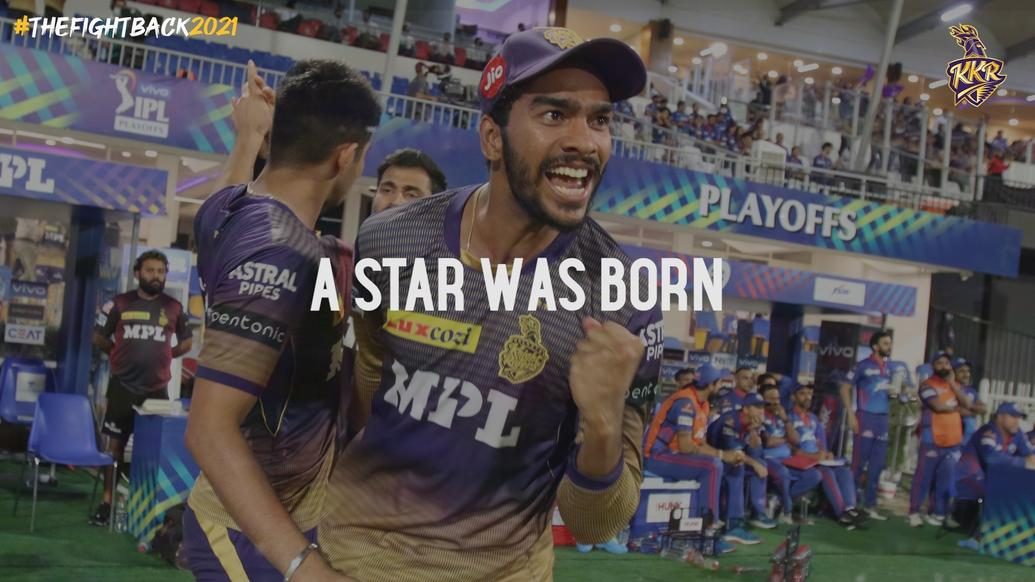 India was in a celebratory mood as the IPL resumed after a hiatus. To top it off, it was the 200th IPL game for Virat Kohli, arguably the greatest player of his generation.
Little did anyone know, that they were about to witness the rise of a new star. Amidst the shroud of mystery and unknown, a young boy from Madhya Pradesh was handed his debut cap. He was the spark, that ignited the fire of the Fightback in 2021
Despite regular performances in the domestic circuit, Venkatesh Iyer was an unknown entity to most of the Indian fans. That, however, was about to change. Kicking off the chase with a blistering 41 off 27 balls, Venkatesh announced himself to the world & all of a sudden, everyone was in awe of this southpaw opener.
This was merely a sign of things to come, the onslaught by Venkatesh at the top order continued throughout the season as he decimated opposition bowling match after match.
The debutant never looked back and kept piling up game-changing & match-winning performances. As if the whirlwind with the bat wasn't enough, Venkatesh started delivering blows even with the ball in his hand.
The sudden emergence of this new-found all-rounder shook the world. And on 20th September 2021, when Venkatesh Iyer made his debut, in the unknown boy from Madhya Pradesh, a star was born.