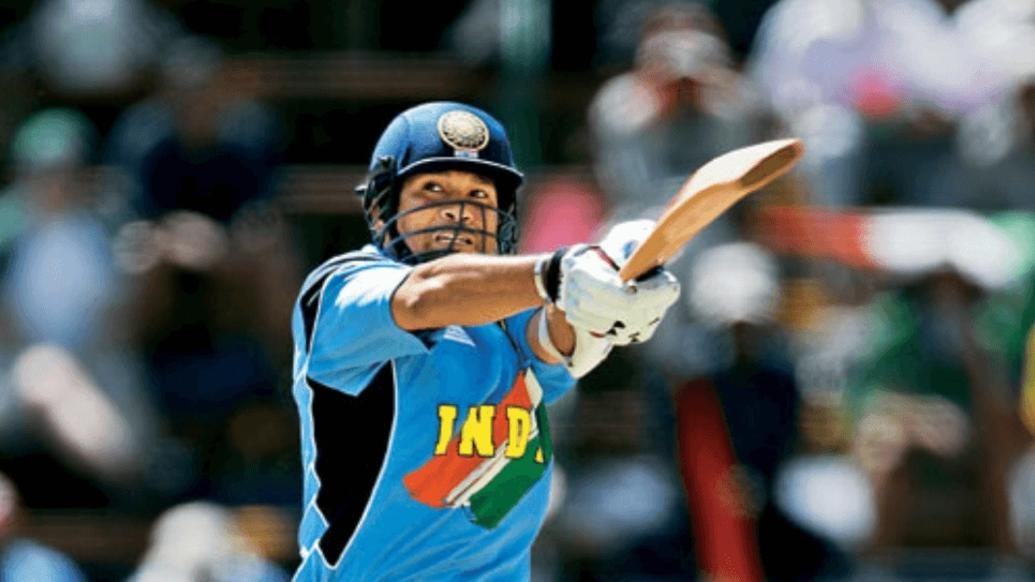 As a cricket fan, we all have some fond memories of the Indo-Pak cricket rivalry (if you are from the Eastern side of the border though!). The arch-rivals, the two superpowers of modern day cricket, have faced each other six times in the World Cup with India winning on all six occasions.
On Sunday, 16th June 2019, Virat Kohli's Team India will take on the neighbours Pakistan for the 7th time and we expect both teams to give it all on the big stage.
Ahead of the exciting encounter, let's take a look at some of the moments that are just too hard to forget for any cricket lovers.
#6 The Jumping Miandad, 1992
Throwing jibes can be entertaining to many and is a common way to distract a batsman. That day, Pakistan cricket great Javed Miandad, who's commonly known for his banters on cricket field was treated well by the Indians.
After regular appeals from behind the stumps by Indian wicket-keeper Kiran More, Miandad lost his calm and jumped in the air for as many as three times post surviving a run-out chance. Pakistan lost the match, but Miandad, despite his slow knock, won that short entertaining battle.
#5 The Karnataka pace duo on fire, 1999
While defending a low total of 227 against Pakistan in the Super Six stage, Javagal Srinath and Venkatesh Prasad came to India's rescue. The duo took eight wickets together and sent Pakistan packing at 180. Venkatesh Prasad's registered his career best ODI figures (5/27) in that match.
#4 A Virat Special vs Pakistan, 2015
In the 2015 edition, Virat Kohli did what no other Indian batsmen could in the long World Cup rivalry between the two countries. He became the first Indian to score a hundred against Pakistan in a World Cup game.
His brilliant 107-run knock took India to 300 runs in 50 overs. MSD-led Team India later defended it successfully and made it 6-0 over Pakistan in World Cups history.
#3 The ghost of DRS & sloppy Pakistan, 2011
World Cup semi-final, a packed stadium with the two country's Prime Ministers witnessing it live and millions of fans watching on tv around the world. There's no other definition of playing under pressure.
Pakistan, in that high voltage match succumbed to it. DRS and a few dropped catches saved Sachin Tendulkar as he made his way towards 85 before losing his wicket to Shahid Afridi. India eventually won the game as each of the bowlers picked up 2 crucial wickets to send India to the final.
#2 The perfect revenge ft. Venkatesh Prasad and Amir Sohail, 1996
Emotions are always high in any India-Pakistan match. Such was the case in 1996. It was Amir Sohail who had a go at Venkatesh Prasad, when the former slashed a length ball towards cover boundary for four and pointed his bat towards the boundary indicating that he would hit the next ball to the same place again.
But it was Venkatesh Prasad who had the last laugh as he rattled the left hander's stumps and pointed towards the dressing room.
#1 Almost a Centurion, Sachin, 2003
24 years of cricket. Thousands of runs. Not a fair thing to pick one particular stroke from the thousands that we have seen from Little Master. But, if we have to pick one, it has to be the one against Pakistan in the 2003 World Cup.
One memorable shot in that game was Sachin's uppercut for a six over the third man boundary to Shoaib Akhtar during the 2003 World Cup. It brought the crowd to their feat. The Little Master was at his sublime best as he raced away to 98 off just 75 deliveries against the likes of Wasim Akram, Waqar Younis and Akhtar.
In the end, it was Dravid and Yuvraj who finished the match for India but it was Sachin's masterclass at Centurion that will be remembered for ages to come.