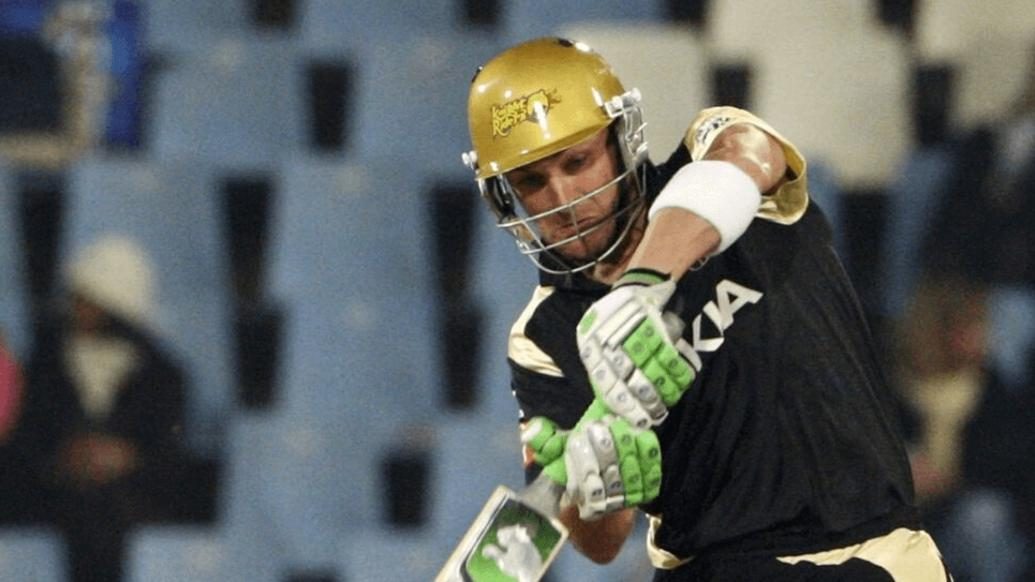 Greatness has many definitions when it comes to sports. In cricket, it could be the number of runs you have scored, number of wickets you end up taking, trophy count in your cabinet once you hang your boots. Numbers, match figures, trophies and the list goes on!
To some, it is about a lot more than that. It's to play the sport you love in the right spirit at all times. Earning the respect of your teammates, your opposite teams and fans all over the world. They don't have any critics and are the most loved individuals for what they do on and off the cricket field. Among those, one name that you can not ignore is of former New Zealand Captain, Brendon McCullum.
Baz has always entertained the cricket lovers with his own style of batting, taking on the bowlers and being known for his fearless cricket. His 158* vs RCB in the 2008 edition of Indian Premier League was just the beginning of what was coming in the following years. On his birthday, we'll take you through to five life lessons you can take from this Kiwi bloke.
Fitness
Can you believe that Baz never skipped a single Test match throughout his 101 Test-match career? McCullum played his first Test in 2004 against South Africa in Hamilton as a 23-year old wicket-keeper batsman and scored a half-century. Playing 12 years on a streak is not a joke and it's a good learning for many young athletes.
Leading by example
Brendon McCullum took over New Zealand's captaincy in December 2012 and didn't have an ideal start of his career as a captain. New Zealand were 45 all-out against South Africa on Day 1 of the Capetown Test while trying to play a new brand of cricket. Baz scored a fifty in the second innings but a huge first innings trail haunted his side big time.
A similar situation happened during the Christchurch Test against India in 2014. NZ were all out for 192 runs on Day 1. India responded with 438 runs and took a huge lead of 246 runs. The home side were 94 for 5 and were facing innings defeat with their skipper in the middle.
Baz played with great composure and played one of the greatest Test innings (302) of all time on New Zealand soil, saving his team from a defeat.
Right attitude
In any sport, your battle is half-won if you are playing with the right attitude. The confidence, team spirit and the never give-up attitude are just some of the elements that Baz has championed.
No matter how big the total is on the board, regardless of the number of wickets his team is down, Baz has always considered that as a bottle half-filled and not the other way around. Winning a game has always been his first priority and with the right attitude.
A true gentleman
Every now and then there come cricketers who have no haters. They are the true ambassador to the sport we all love. Baz is one of them and undoubtedly will come right on top of that list. No matter who he's playing for, it's always a pleasure watching him bat.
One such moment came during the ICC CWC 2015. It was after the semi-final when South Africa lost a very close encounter at Eden Gardens, Baz invited AB de Villiers and the entire South African squad to their dressing room. The entire South African squad was dejected after that loss and inspirational words from Baz showed true spirit of cricket. He also won the ICC Spirit of Cricket Award 2015.
Play with guts
There's a pinch of doubt inside a batsman's head every time he faces a ball that can clock over 150 kmph. What do you do? Where is it going to pitch? How fast is it coming? These are some tough questions. Well, Baz took all those questions with guts. He bled while batting but that never deterred his batting style.
We all have countless fond memories from Brendon McCullum's cricket career. While he has retired from all forms/levels of cricket recently, we are assured that his job is not done yet. He's now our coach and he would have a lot to give back to the sport that he loves the most.
We hope he enjoys his birthday with Trinbago Knight Riders in the Carribean Islands and helps a very talented TKR side to their third Caribbean Premier League title.