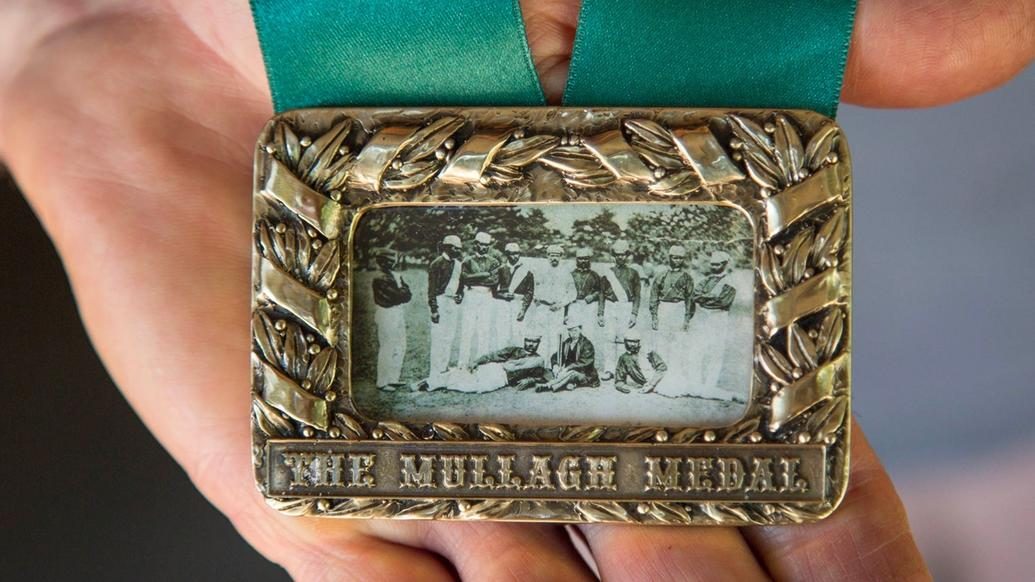 Cricket Australia have announced that the official Player of the Match of the second Test between Australia and India will be presented with a specially designed medal, in tribute to one of the country's earliest cricketing pioneers.

The Boxing Day Test begins on December 26, and with the Australians having trumped India in the first match, both sides would be desperate to put up a solid show when they meet next.

The medal, titled The Johnny Mullagh Medal, is named after the captain of the Australian indigenous side that toured England in 1868. It was the first organised group of Australian sportspeople to travel overseas, and given the era, marked a very important chapter in the history of Australian cricket.

Mullagh (whose real name was Unaarrimin), a stellar all-rounder, startled Englishmen with his ability to bat, bowl and even keep wickets on the tour.

Describing the Aboriginal players, The Times newspaper in England wrote: "Their hair and beards are long and wiry, their skins vary in shades of blackness, and most of them have broadly expanded nostrils. Having been brought up in the bush to agricultural pursuits under European settlers, they are perfectly civilised and are quite familiar with the English language."


The first Australian cricket team to play at Lords was 1868 Aboriginal Cricket team 147 yrs ago...Sadly they lost! pic.twitter.com/giucdPhKOX

— AIATSIS (@AIATSIS) July 16, 2015
While on the tour, the Aboriginal team played 47 matches over 6 months. They won 14, lost 14 and drew 19 matches, surprising the inventors of cricket with their rather good outing. Mullagh scored a whopping 1,698 runs, bagged 245 wickets and even had four stumpings to his name.

"He did everything on that tour – he was the skipper, he took (245) wickets, he scored a bucketload of runs and he even ended up wicketkeeping for a couple of games," Dan Christian, the Australian cricketer with indegenous heritage, told cricket.com.au while speaking of Mullagh. "So I had a fair bit to live up to for the tour! He also worked at the MCC (Melbourne Cricket Club) and he played in the Boxing Day match in 1866, so there's some real history there."

The medal, which consists of a photo of the team from that tour, and a golden frame, will be presented along with a video message from one of the descendants of a player from that era.

More about the history and heritage of the Mullagh Medal here:
From this year on, the best player in the Boxing Day Test will be awarded a medal honouring Australia's first sporting superstar, Indigenous cricketer Johnny Mullagh. Cricket Australia hopes it will be considered as prestigious as the AFL's Norm Smith Medal. @NickMcCallum7 #7NEWS pic.twitter.com/Z1tRy5chhR

— 7NEWS Perth (@7NewsPerth) December 20, 2020