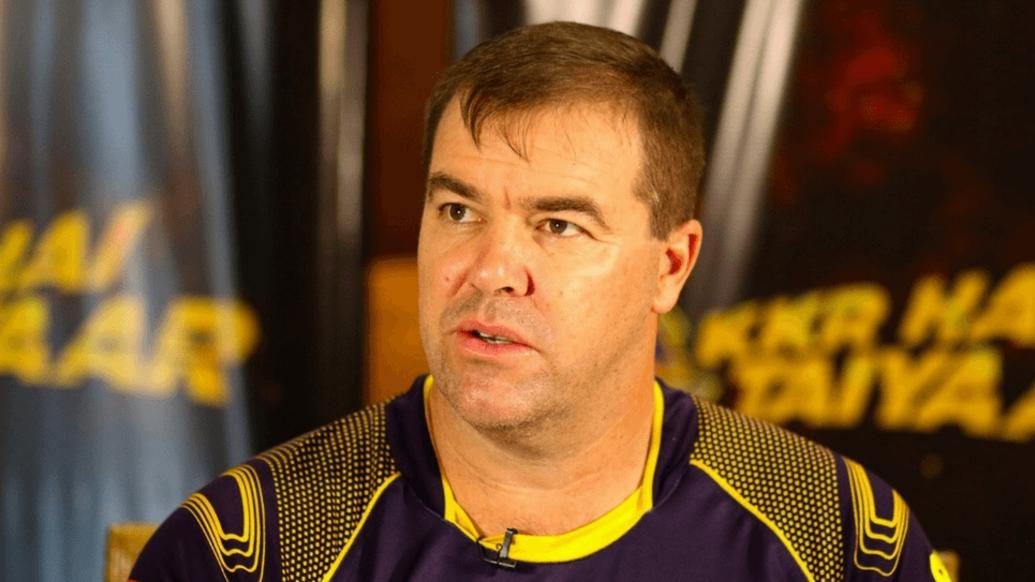 All roads will lead to Eden Gardens on Friday (May 25) as Kolkata Knight Riders and Sunrisers Hyderabad prepare to lock horns in the second Qualifier of the 2018 VIVO Indian Premier League. Heath Streak, our bowling coach, spoke to the media on the eve of the contest. Excerpts:
On Dinesh Karthik's captaincy...
HS: "Dinesh has that never-say-die attitude, he demands that fighting spirit, that never-give-up thing, which has been really good. And, he is so passionate, you can see that after every run or boundary we concede. You can see him thinking and the passion that he brings and the support he gives to the bowlers. It is his first stint in the IPL as a captain and I think he also wants to make an impression. He understands the players well and knows how to get the best out of everyone. DK has just been fantastic. Hopefully he can win it for us.
On the youngsters in the side...
HS: "Guys like Shubhman and Mavi are probably playing beyond their years in terms of the experience that they are showing up. Look at Shubman's innings the other night, he didn't look perplexed by the situation in spite of coming in at a very tough time. He was very composed, very controlled and he has done this a few times for us. For a 19 or a 20-year-old to do that is so good. Even Shivam Mavi, the way he has bowled some serious stuff, to get rid of some top players has been really special. Prasidh too, though he is a touch older than these guys and has more experience at the domestic level, has stepped up. We have got a very good mix of youth and experience. These guys are really hungry to succeed."
On Prasidh Krishna's contributions so far...
HS: "That 18th over was world class on Wednesday (vs RR) and it reminds me of guys like Jasprit Bumrah who came on the scene, doing exactly what he is doing. He is one of those names IPL has unearthed and he is making a name for himself
"He has been outstanding. He has brought a new dimension to the team, not just his pace, but also his height. The most pleasing thing to see is how much of a thinking cricketer he is. He is really being smart and using his options and variations well. He is using the double bluffs.
"He is not allowing the batsman to look at the field and know what ball is coming next. With all of that, you still got to execute your skills and he is doing that. His confidence is growing and he has been fantastic."
On the upcoming contest between KKR and SRH
HS: "You don't play cricket on paper. They are just names. They are a very strong side and have some good players. We respect them. They would not have finished at the top of the table if they were not a good side.
"However, we are coming good at the right time. The balance and form, are all important factors in cricket. At the end of the day, you can only play one ball at a time. We are trying to not focus on the names. They are probably the favourites, but we have got home advantage and support."
On Kane Williamson's form, and plans of stopping him from scoring freely
HS: "Kane's playing well at the moment. Sometimes, people forget to just bowl good balls at him. He is one of those players who respects a good ball and so, it's not to be intimidated and go away from the plan. He is like any other good player.
"If you bowl in the right areas, you will create chances. Still, at the moment, he is picking lengths and line really well, so your margin of error will be very tight. Our bowlers are executing skills a little better."
On the areas of improvement in bowling
HS: "I still feel in the first 10 overs we can improve, and if we can do that on Friday and continue to do what we have been doing in the middle and back end, we can really put them under a lot of pressure."