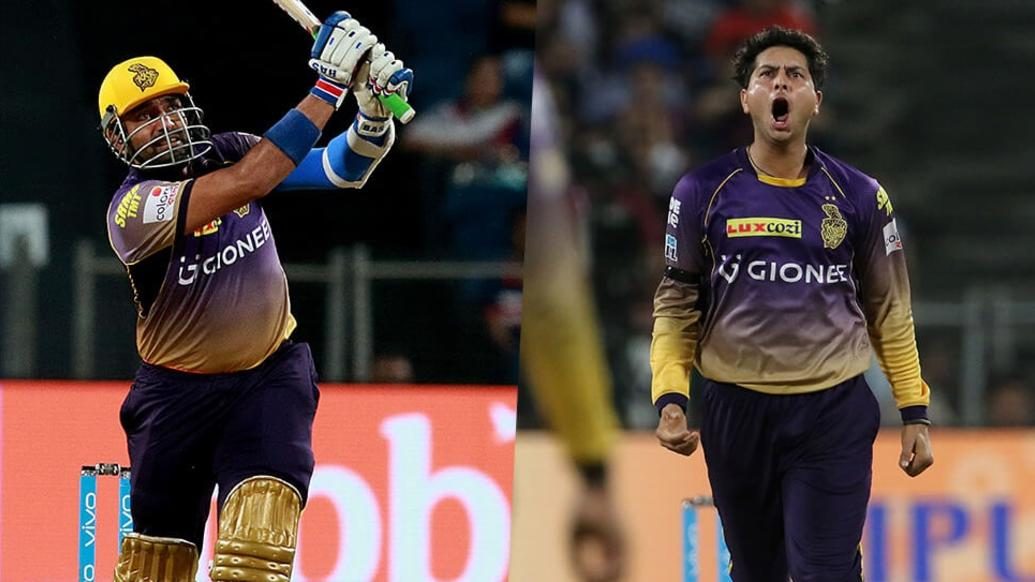 Another day, another victory! Our Knights kept the proud record of winning all games at the MCA Stadium in Pune intact, with a comfortable 7-wicket win over Rising Pune Supergiant.
One of the architects of this victory was Robin Uthappa. He had a great day as a wicketkeeper, affecting three stumpings. Later on with the bat, Uthappa scored 87 in 47 balls (7 boundaries and 6 sixes), his highest score in IPL as well his third fifty in this IPL.
The highlight of the evening was his 158-run stand with skipper Gautam Gambhir. This was KKR's second highest partnership in IPL history.
"It felt like another day in office. I enjoy batting with Gauti. He has done extremely well. That's important for me as well," mentioned Uthappa when he spoke to www.kkr.in on Wednesday (26 April, 2017) night.
While batting in T20 cricket becomes more and more unorthodox, the 31-year-old has chartered a success story with his orthodox style itself.
"That's something (orthodox batting) I have worked on. People probably think I have become stronger or I have got fitter but it's just that my technique has settled down. I have lot of faith in my technique and I am not second-guessing anymore," Uthappa said.
While Uthappa, along with skipper Gautam Gambhir delivered with the bat, it was young Chinaman bowler Kuldeep Yadav's crucial spell of 2/31 that ensured we did not have a 200 run-plus score to chase.
His crucial strikes in the 18th over (dismissing MS Dhoni and Manoj Tiwary),was an example, once again, of his class and growing stature in IPL and international cricket.
"Getting someone like MS bhai out at that stage (in the 18th over) is a matter of great pride and joy for me. He was well set at that stage and could have caused a lot of damage in the last couple of overs. Getting those 2 wickets helped the team a lot and that gave me great satisfaction," Yadav mentioned when he spoke to www.kkr.in.
He added: "It's a great feeling to have someone like Gauti bhai backing you all the time. He believes a lot in the spinners. As a young spinner I feel great when he shows that trust in you. You will rarely see a spinner bowling the 18th over of an innings but he always backs us to the hilt," concluded Kuldeep.