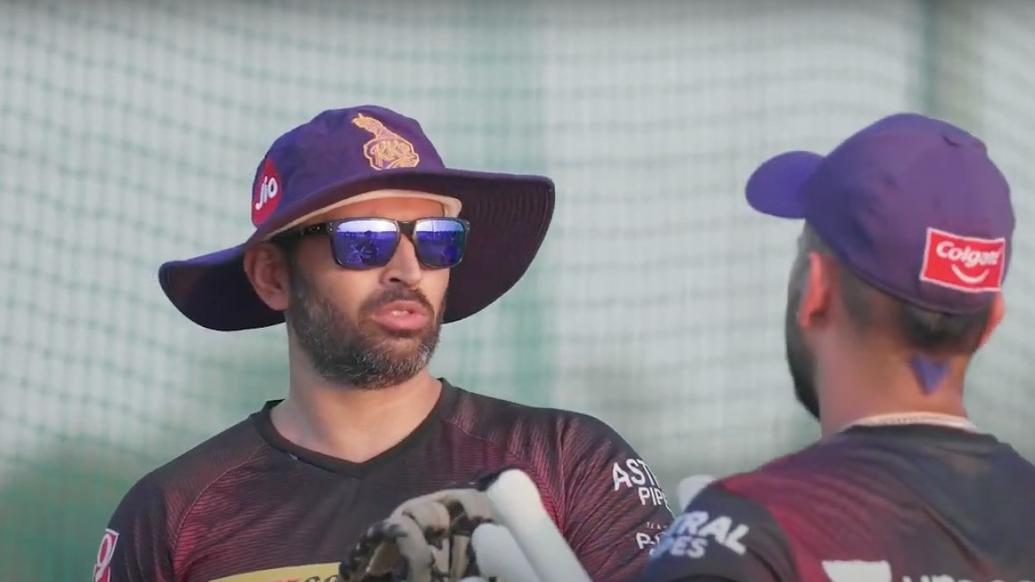 The boys in Purple and Gold look upbeat as they gear up for the second phase of the Indian Premier League scheduled to commence from September 19 at the United Arab Emirates. After a brief quarantine, the Knights are back on the field and going through gruelling hours of sessions under the watchful eyes of Abhishek Nayar and Omkar Salvi.
On the occasion of Teacher's Day, the players share their heartfelt gratitude to the coaches for helping them unlock their potential and play a significant role in their growth as a player. The duo have been an integral part of the Knight Riders coaching staff and have played a pivotal role in the growth and development of the domestic players in the franchise.
Nitish Rana, who is returning after making his debut for India in the white ball series against Sri Lanka, said, "I met Nayar bhai in 2018, in the second half of the IPL. We are in touch with them for 12 months and not only two or two and a half months of the IPL. Over the three years, whatever changes I have in my batting as a player or as a human being, he has played a huge role."
Another Knight who made his debut in the T20 series against Sri Lanka, Sandeep Warrier, credited the influence of both the coaches by saying, "Memories are a lot, to be honest. These were the two people who got me into the team and gave me a chance to play. Everything they have done has helped me, and everything I have done with them has helped me."
Our mystery spinner, Varun Chakaravarthy, shared insights on the bond the players share with them. "After the practice is done, we go and sit and chill out in Abhishek sir's room or Omkar sir's room. So we have teacher bonding also and friendship bonding as well. Omkar sir is a very technical person, and he knows all the nuances of bowling," he said.
21-year old Kamlesh Nagarkoti, who has benefitted from the KKR Academy, revealed, "We have a lot of fun, and we talk a lot about cricketing things as well as about what we need to do in the coming matches and the things we should avoid. I am grateful that they're my coaches, and I can learn from them."