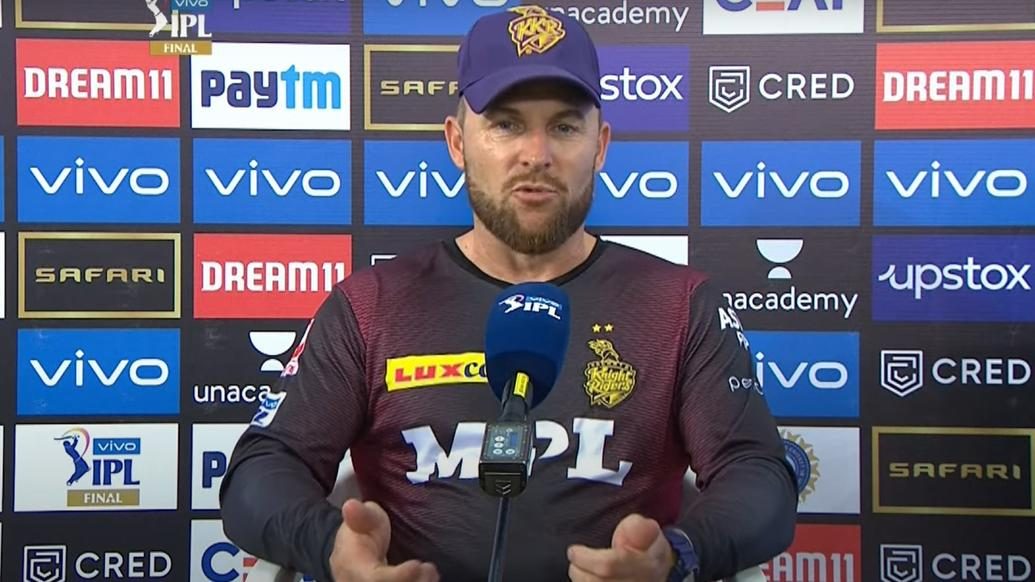 Kolkata Knight Riders may have ended the IPL 2021 campaign with a heartbreaking loss in the final, but there are plenty of positives to draw from the second leg of the tournament - the foremost being the revelation of Venkatesh Iyer. Head Coach Brendon McCullum felt the same and credited the youngster for the huge turnaround the team experienced over the last 3 weeks.
"Venkatesh Iyer has been quite an incredible story. For him, it was just a matter of bringing the game that he owns - the Venkatesh Iyer game plan - to the table which is an aggressive intent. He has a big presence. He is a tall man. He plays the game with a cavalier kind of streak and it's important that he holds onto that because he will be challenged to change his method at times. He might not be that consistent because of his flamboyance. I hope he remains the Venkatesh Iyer we've seen so far. He was a big catalyst for our turnaround this season," McCullum said, reflecting on Iyer's contribution.
KKR aced in bowling in most parts of the tournament but it was the middle order that raised many eyebrows in the last two matches. Talking about the slump that KKR went through against both Delhi Capitals and Chennai Super Kings, McCullums said, "Our bowlers did a brilliant job, we fielded well, our top order batting was superb but unfortunately we weren't quite able to get the real impact through our middle order players. It wasn't for lack of trying for sure. The guys certainly put the work in but it wasn't just necessarily their tournament. I am proud of the guys for their efforts and what a story it was to go as close as we did after being under the pump half way through the tournament! We walk away with our heads held high."
McCullum also came in support of skipper Eoin Morgan, who might have struggled with the bat but did a fantastic job as a captain. "He has captained as well as I have ever seen him captain and as well as I have seen anyone captain. I thought he was driving the team forward with his captaincy. Unfortunately the runs weren't there for him, no matter how hard he tried. We tried to put him in that position where he has been so successful - the last 5 overs in T20 cricket right throughout his career. But unfortunately it wasn't to be. Both the captain and vice captain (Dinesh Karthik) played their heart out but they couldn't realy get on with their performances that they would have liked," McCullum added.