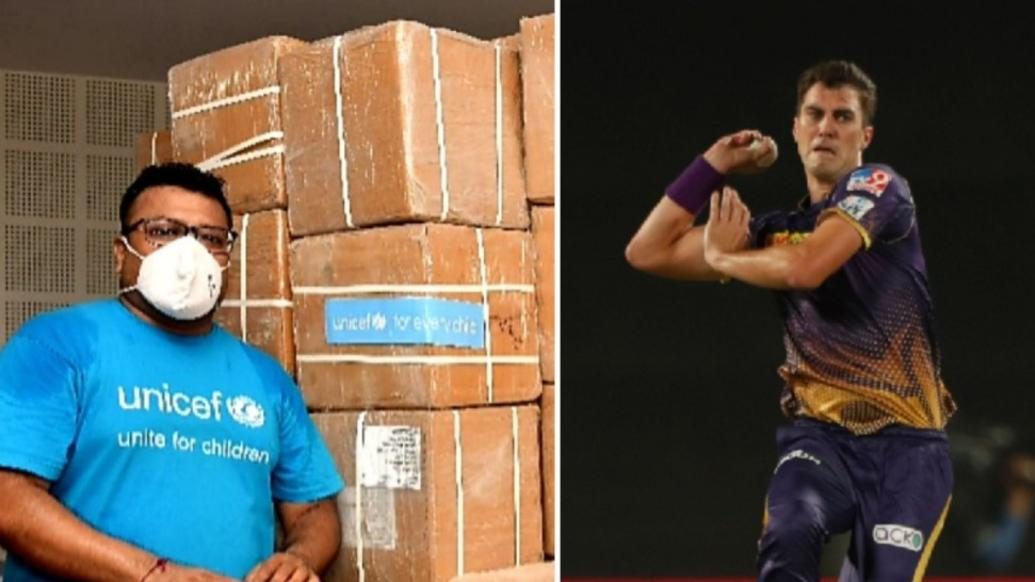 A year ago, India, among other countries, came to a screeching halt with the second wave of the Coronavirus as it became the first country to register over 4 lakh new cases on April 30, 2021. In fact, no country continued to register as many cases as India did on a daily average basis for several months.
As a result, hospitals were short on medical supplies, not least oxygen cylinders which resulted in a record 4.08 million deaths, the highest around the world between January 2020 and December 2021.
When the devastating impact of Covid-19 was at its peak in April, during the Indian leg of the Indian Premier League, Kolkata Knight Riders' all-rounder Pat Cummins pledged to make a contribution worth USD 50,000 to India's "PM Cares Fund" and UNICEF Australia's India Covid-19 crisis appeal and set an example for his "fellow IPL players", who were touched by India's passion and generosity, by making a public appeal to support the country engulfed by the pandemic.
Like everyone, 12 months ago I was taken back by the dire circumstances being faced by many in my second home, India, due to the impacts from Covid 19 – especially the critical shortages of oxygen available to patients suffering. pic.twitter.com/KotqMWHHJR

— Pat Cummins (@patcummins30) May 6, 2022
The funds were used by the Indian Government to arrange for oxygen cylinders, PCR machines, emergency medical supplies for hospitals across the country. A year on, India has managed to minimize Covid-19's impact with several cities registering zero cases while the recovery rate is 98.7% of total cases, thanks in large part to the countless frontline workers who dedicated themselves to the cause.
The nation also carried out the world's largest vaccination drive taking the vaccine to every nook and cranny of India and at present nearly 190 crores, 62.5% of India's population, is fully vaccinated.
Cummins has been UNICEF's ambassador and has worked closely with them as well as UNICEF India to ensure the families and children alike have not only fully recovered but are also well-protected before, during and after emergencies.
Meet the immunization champions from across India.#LongLifeForAll

For every like, share or comment on this post, UNICEF partners will unlock $1 for our lifesaving vaccine programmes up to $10M.

— UNICEF India (@UNICEFIndia) April 29, 2022