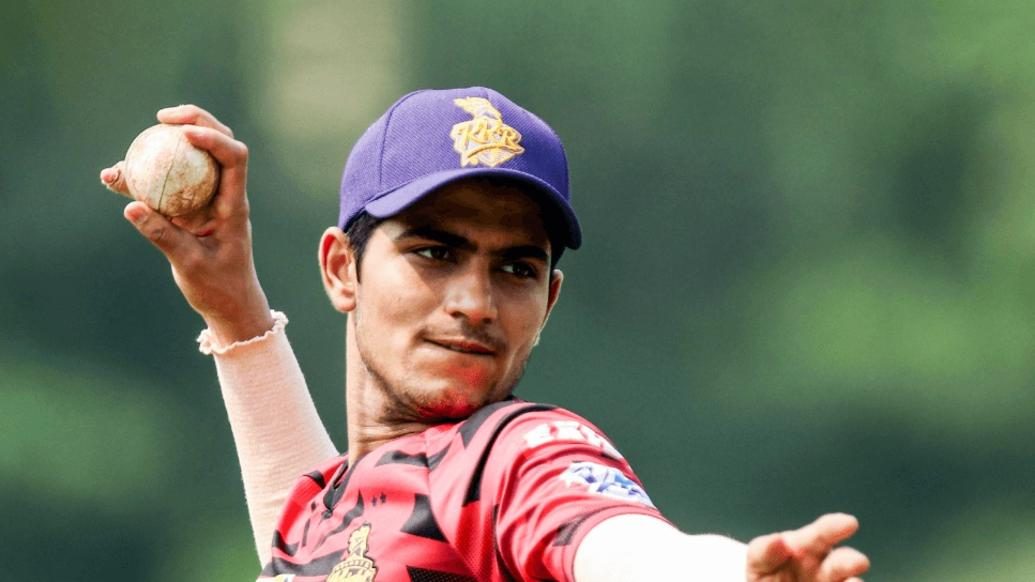 We are half-way through the 2019 VIVO Indian Premier League, and with the business end approaching, it's always interesting to read into the minds of the cricketers involved in the tournament. We caught up with Shubman Gill, who, at a tender age of 19, has been making the headlines and earning praises from across the cricketing fraternity for his prowess with the bat.
In this long, freewheeling chat, Shubman speaks on his current stint - the second of his career - with KKR, his mindset before he steps on the field to bat, the upcoming senior men's World Cup and more. Excerpts:

Q. Shubman, let's start with the IPL. Tell us about your performance against DC at Eden Gardens?
SG: I was very excited as I was playing at the top order for the first time this year. So I really wanted to cash in on this opportunity. Jacques Kallis told me not to be nervous about it and play the way I do on nets and not to take any pressure.
Q. How's your mental attitude towards batting that keeps you in the game?
SG: I have been practicing quite a lot from a very long time now. So now I am so used to all this. And I feel incomplete if I miss out even for a day.
During team practice, I have to manage with other players as well. If I have time for individual practice session and for some reason I don't practice much, I feel quite missed out.
So, I am used to all this from childhood days and have been batting for 3-4 hours. Now if I bat for just an hour or less, I feel quite incomplete. So I look for opportunity and practice till I can.
Q. What else do you do to improve your game. Any meditation?
SG: I don't meditate much. My parents forced me to, but I don't. I give a thought about different match situations and understand my role and prepare myself mentally ahead of the match.
Q. How much does facing international bowlers like Rabada (Kangiso) & Morris (Chris) helps you in building confidence?
SG: You absolutely feel confident facing these bowlers. You start to believe in yourself. Playing 150 kph isn't a huge deal as you do that with ball machine and in nets as well. But facing a good bowler who's bowling with full control gives you more confidence.
Q. How do you prepare yourself when batting at number 7 when you might have to just face 6 balls?
SG: To face those six balls you have to practice at least 100 balls at nets. If you practice less, you'll lack confidence even to hit four out of those six balls. The mentality shouldn't be to practice less just because you are going to face just those number of balls. So to make the most of those six balls, one must utilize their net sessions.
Q. Tell us about the moment when you finished with two sixes off Shakib's bowling while batting with in-form Andre at the other end.
SG: I believed in myself that I can hit him for sixes. It was also important to change the strike at that point of time. So it was important for me to understand my role. We needed 12 runs and one of us had to go big. I found those deliveries in my range and I went for it.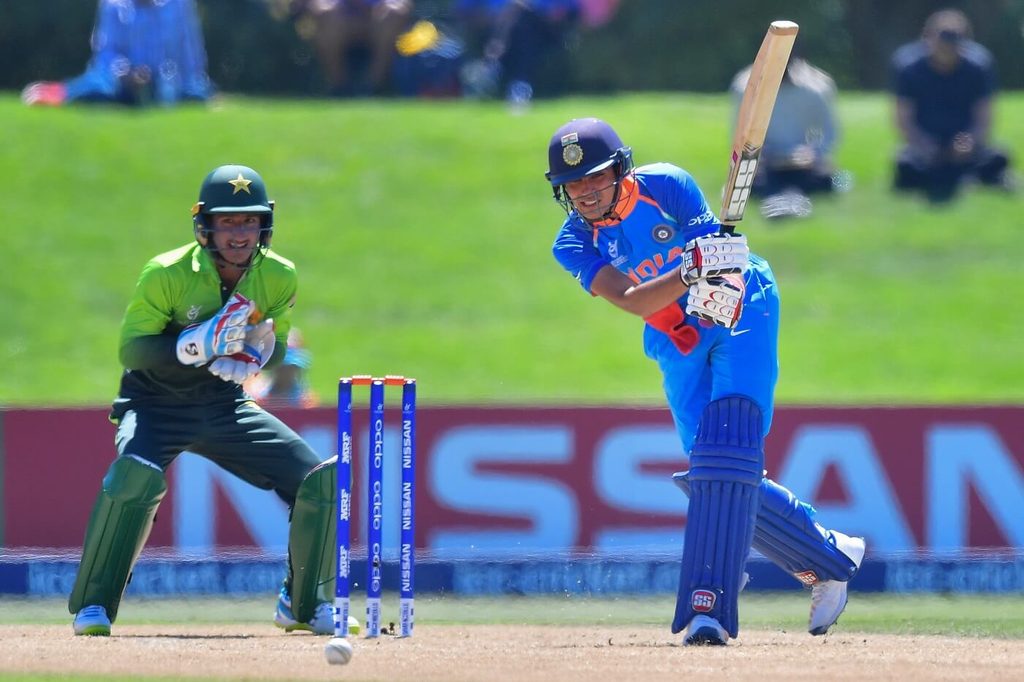 Q. Can you tell us about your overall experience in New Zealand?
SG: Overall, it was a very good experience. Many said that I didn't perform as expected. The truth is you don't always have a fairytale start. You might fail, there will be new challenges and you'll learn from it. So, I don't regret that I didn't score in those two matches. I may have scored in those two and failed later. So, I am more motivated now to perform when the next opportunity comes. I try to take positives from all this. I played top Indian bowlers in nets and interacted with support staff. It helped me understand the game a lot more and all in all was a great experience.
Q. Virat Kohli said that he was not 10 percent of what you are now at this age. How do you react to this?
SG: I was surprised myself that he said so. I found that out later and it was very kind of him to say this. It was very motivating for me to find out that I am on the right track, especially if it's coming from a player of his stature. I just want to continue this.
Q. You stay very calm and always humble considering all you've achieved in this short period of time. What keeps you that way?
SG: I was like this five years ago. I think I will stay like this even five years from now. I didn't do anything special. May be the credit goes to my parents and the way I was brought up in my family.
Q. Your first Ranji season was like a dream, tell us something about that season because the red ball game is different from white ball game also how was the experience and how has it helped your confidence?
SG: Honestly, I did not get a chance to play a lot of red ball games since there was a lot of white ball tournaments, one day cricket and also the under 19 games. So, I didn't get a lot of exposure in T20s and test cricket because a couple of years back I got injured very early into the Ranji tournament and had just played a couple of matches at the end of the season.
Later when the under-19 season started followed by India A games, so I didn't get to play a lot of test cricket but if you look at my statistics from under 16 to under 19 period they were all red ball games and my record in that was quite good. That's when I realized that once I'm set I can make big scores like in my under-16s, I had double hundreds and triple hundreds and even in under-19s I had a couple of double hundreds so I'm confident to get big scores.
Even before we went for the New Zealand tour this season I had just played one Ranji match before it and even in the 9 innings before it I had 7 half centuries but not a single century. So after I returned from New Zealand the very next day I had a game in Mohali and I had decided if I get set I'll play long. Right before the game started Amol Mazumdar had come for the commentary, I met him and he asked me about my scores to which I replied that I had a couple of 60's and 70's to which he said that these are not scores as he meant big scores and in that very match I scored a double century for which I got congratulated by him. That form continued from the Hyderabad game to the Bengal game where I scored well, so it's really important to use your good form and turn the scores into big scores and that is what I've been trying.
Q. As the cricket pundits say that you are very sound technically and depend more on timing than power hitting and of course we all know that the red ball game is very different than the t20 game as it is a whole different pressure altogether so how do you adapt you game to such kind of a format where in the format itself has created an aura of power hitting?
SG: I get confidence from my plus points in terms of the way I play like hitting in the gaps and my timing and almost all grounds these days like Eden too have very fast outfields and once you hit the ball in the gap and it beats the fielder it's a boundary so I have my own mind set of not trying too much and just see the ball and hit the ball.
Q. Usually a number 7 batsman gets to play the back end of the innings where bowlers try to bowl Yorkers outside even Rabada the other day bowled a yorker to DK and he tried to hit him for a lap shot so do you'll practice such shots in the nets?
SG: Yes, I do but those are such shots which come naturally to you in the game because as a batsman sometimes you get a feeling that the bowler will prefer to bowl a yorker and since those balls are quite fast, hitting ramp shots against them is always a safer option for the best result and when a ball at 150kmph is bowled to you in your toes there is no better option than guiding the delivery so these shots come naturally.
Q. Any specific type of bowler who you think are challenging for you?
SG: I really don't think that any type of bowler is challenging but according to me it's the spell of bowler which is challenging like the one Ishant Sharma bowled (DC v KKR) at the start where the ball was swinging at the wicket but if you pick up the same bowler on some other day, there are chances that it may turnout to be something else.
Q. In an interview Virat had mentioned that during a game sometimes a batsman gets into such a zone where you don't see the fielders or the crowd but just the bowler and your bat, so do you get into such kind of zones?
SG: Yes, it happens so with me it's usually like if I've scored good in the last match and then right at the start of the next game if I hit a few good boundaries then I feel that I can hit every ball and it's like wherever the bowler bowls I'm confident enough to hit it.
Q. Jacques Kallis the head coach who has abundance amount of knowledge of the game, did you learn anything unique about the game you didn't know earlier?
SG: There is nothing like that in particular as we learn a lot but once he said that you need to test your game and believe in it because when you believe in it then you can reach any level by improving it rather than copying or comparing it with someone else. Also last year Robin Uthappa had mentioned somewhere that in T20 it's not necessary to hit every ball but to hit only those you think you can so in training we get such kind of advice.
Q. How many times do you have to keep telling yourself to be ready for the challenges in future - like not this world cup, but the ones in the future?
SG: This year's World Cup is not the last World Cup in cricket. I think that you just can't keep chasing the same thing all the time. If you are in the right direction, you will get your results. For me, it's really important to play my game and be on the right direction. With that, I believe, other things will follow.
END