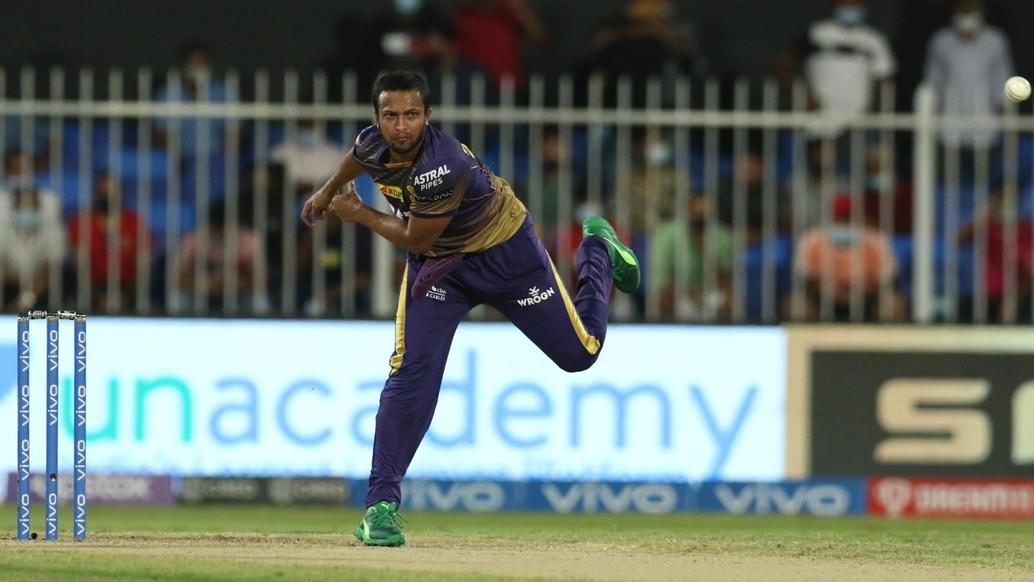 Kolkata Knight Riders have cruised into the qualifiers of IPL 2021 after an emphatic win against Royal Challengers Bangalore on Monday. Shakib Al Hasan, who scored the winning run in the final over, heaped praises on teammate Sunil Narine for his all-round show (4/21 and 26 off 15 balls) that turned the tides for Kolkata.
"Sunil played extraordinary cricket yesterday. Both in batting and bowling. Yesterday was completely his day. I am very happy that his contribution won us the game," Shakib said.
View this post on Instagram
The World No. 1 all-rounder from Bangladesh, who scored a crucial boundary in the 20th over, said even though pressure was mounting on in the end, with 7 runs required off the last over, he barely let any nerves to take a toll on him.
"Pressure is always going to be there. But as professional players, we end up learning how to cope with it. Because I've been playing for so long and been representing my national team for so long, I've developed an ability to handle this kind of pressure," Shakib reflected.
Talking about KKR's roadmap ahead as they take on Delhi Capitals on Wednesday in the second qualifier, Shakib said, "The process we have been following so far, we will be following the same formula. Ever since we got to Abu Dhabi, or the UAE, We were in a knockout-mode and we have been overcoming all of those challenges one by one. A good thing about our team now is that the confidence level we are developing within the camp, no team will take us lightly."