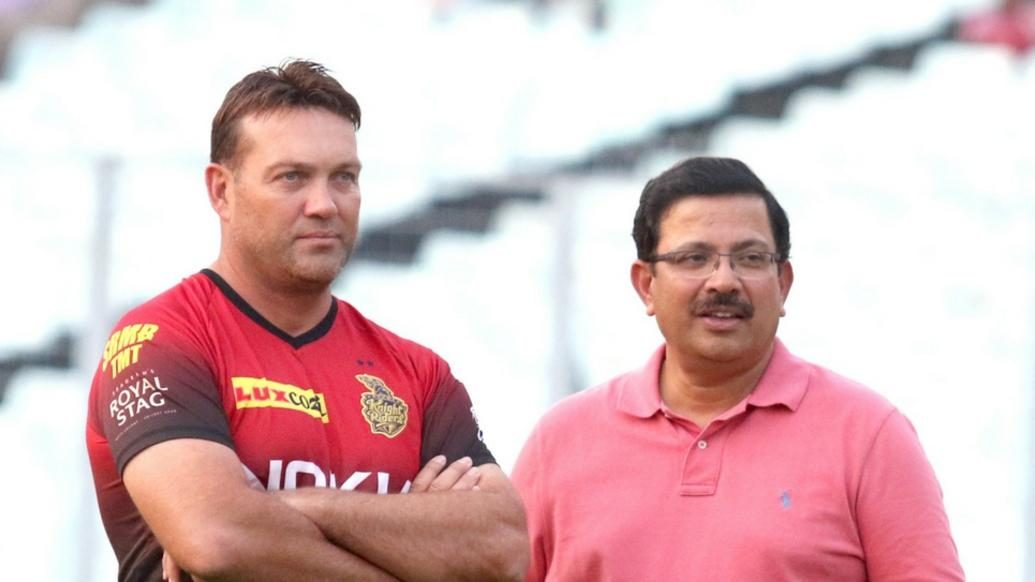 An all-round performance by Kolkata Knight Riders saw the side convincingly register their third win of VIVO IPL 2018. This win came at the back of not one or two individual performances, but with the help of an overall team effort. After two losses in a row, our Knights have now gained momentum going forward.
Our Head coach, Jacques Kallis shed light on the victory in a chat after the match. Excerpts:

Q. KKR have reached the top of the table, how does that feel?
JK: A good win today, we needed a big performance. Probably our first game when we had an all round game, when we batted well, bowled well and fielded well. It's great to see guys contributing. Everyone is contributing in their own way to win. It's close to a perfect performance

Q. Today was a complete team effort, and a comprehensive chase. What are your thoughts on the feat?
JK: I think it's a make-up of our side. You know we don't rely on one or two players to win us the game. Everyone in the (playing) eleven contributes and can win us a game. That's how we want to play our cricket and that's how we do it.

Q. What do you make of Nitish Rana's performance?
JK: He's been nice and consistent and that's what we are looking from him. Given added (his) bowling, it's a repertoire to his armoury, which is really well played by him. Certainly controlled that innings, which is great to see. A good performance from him today and nice to see guys putting up their hand and wanting to put in big performance and win man of the match.
Q. How do you think DK as a captain has evolved?
JK: DK is a very experience player and obviously with that experience he brings his captaincy and control the guys pretty well. (He's) got a good cricket brain, so hopefully he can carry on leading the guys the way he has, and carry on taking us forward.

Q. How's the camaraderie in the dressing room?
JK: I always believe in the youngsters and the old guys getting together and spending a bit of time together and having some fun. At the end of the day, we all are here, eight teams are here to try and win a trophy. At the end of the day only one team wins it, but along the way you've got to create memories and have a lot of fun along the way. I certainly hope the guys are doing it, it looks like it from outside. Yeah, I think they are all having a lot of fun. It does help you in playing some good cricket. And that's what we are here for. To play some good cricket on the field and have fun along the way.

Q. Is the team peaking at the right time?
JK: I hope so. We are putting in the hard work. All we can do is try and improve every day. Improve with every practice that we go to. Learn from every game we play by, positive and the negative side. It looks up that we are doing it. So hopefully we continue with it. Stay humble and humility. If we carry on doing this it will go with us a long way and achieve the goals, we want to achieve.