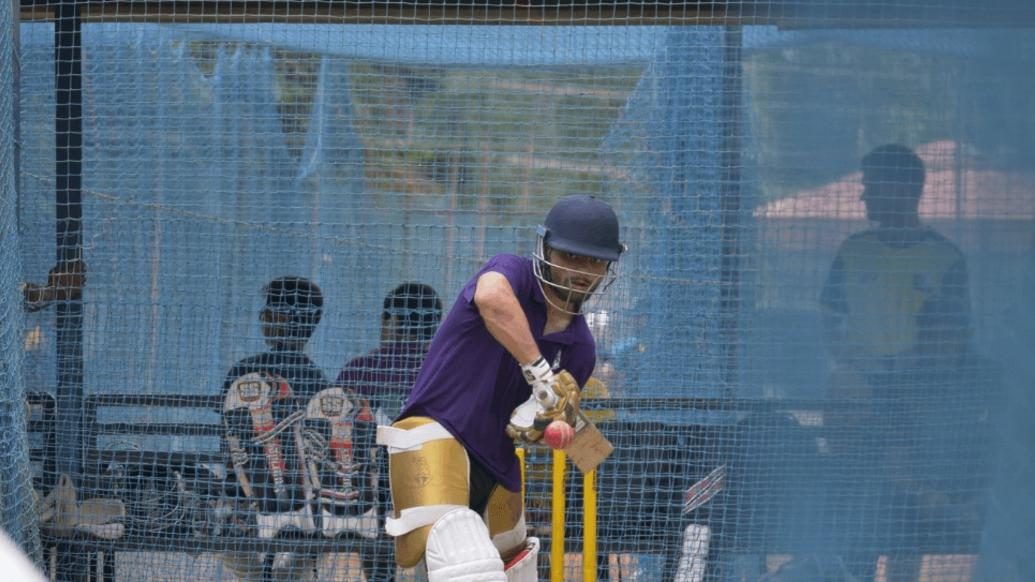 Rinku Singh, by his own admission, wan't half as prepared for last year's IPL like he is now, for the upcoming season. The 21-year-old from Aligarh was picked by Kolkata Knight Riders for Rs 80 lakh in last year's auction, and despite a lukewarm outing in the 11th edition, was retained in the squad for VIVO IPL 2019.
Wondering what made the think-tank arrive at that decision?
There was never any doubt over Rinku's abilities with the bat, and as far as the few technical tweaks were concerned, Abhishek Nayar and Co. worked on that in the off season to help the youngster unleash himself in the domestic season.
In this year's Ranji Trophy, Rinku scored 953 runs in 10 games, at an average of 105.88, for Uttar Pradesh. He finished third on the list of highest run-getters in the tournament, only behind Sikkim's Milind Kumar, and Vidarbha's Wasim Jaffer.



"A lot has changed over the past one year," Rinku told kkr.in, reflecting on his journey in cricket in recent times. "I was going through a prolonged lean patch - I did not have a great domestic season, or for that matter, even at the IPL, I was struggling. There were lots of issues I was facing with my batting.
"I called up Abhishek (Nayar) to discuss those issues, and told him I needed some practice and guidance. He immediately agreed to help me out. Since then, all the mistakes I was making in the IPL, and whatever issues I was having with my batting, he made me work hard on fixing them.

"I was rushing a lot during the IPL and I wasn't thinking clearly enough. Nayar pointed out what I needed to fix, and helped me work on my weaknesses."
Rinku scored his maiden first-class ton this season, and went on to register a total of four centuries and three half-centuries in UPCA's Ranji Trophy campaign.
"Soon after my sessions with Nayar, I went to play for UPCA in the Ranji Trophy," he pointed out. "Those sessions I had at the KKR Academy helped me a lot, and as a result, I had a good season with my team."
Rinku has regularly featured at the KKR Academy camps, sweating it out between tournaments.
"It's great that KKR is running this academy," he insisted. "Right from the first camp (in Bangalore), we have got some great practice. The weather and conditions were very different and nice in Bangalore. We had a lot of fun practicing there. The pitches were great, and we enjoyed ourselves a lot too."
Speaking about the mammoth hundreds he scripted in the domestic arena this year (he hit 163*, 149, 149 and 150) Rinku said it was hard to explain how satisfying it was to score those big knocks, and contribute to his team's success.
"Even bowlers go on to hit hundreds at times," he said. "But only those who can convert them to big knocks are remembered. Big scores definitely stand out, and people recognise that too. The feeling of hitting big centuries is unique, and really special. I'm quite happy I could do that for my side."
Rinku is currently playing for the Indian Board President XI side in a two-day game, against England Lions in Thiruvananthapuram. Come March 23, he will enter IPL 12 with supreme confidence under his belt, and the hunger to make it count this season.
Korbo Lorbo Jeetbo.