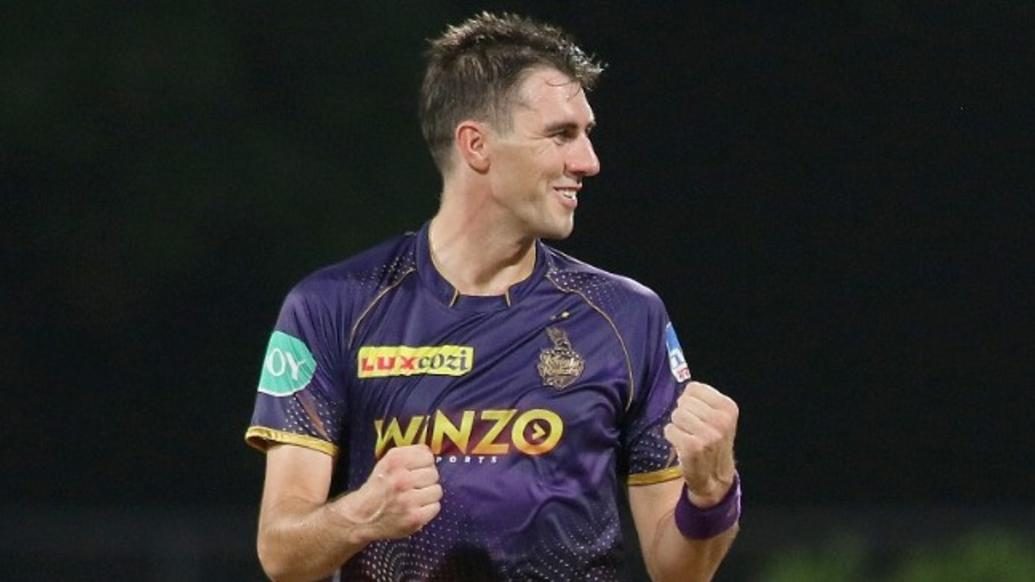 Pat Cummins has had a lot going on for him. The Australian quick, ranked World's No. 1 Test match bowler, came into this season of the IPL fresh from captaining his country to a 1-0 series win in Pakistan after a 4-0 Ashes victory over England and earlier, lifted his first ever T20 World Cup for Australia in October 2021.
A premier strike bowler for Australia across formats, it was through his relentless control and ability to bowl the good length that saw him rise to No. 1 in ICC's Test rankings for bowlers.
In February, the Kolkata Knight Riders secured his services for the fifth time for INR 7.25 Crores. After just four matches across two seasons in 2014 and 2015, Cummins returned to Purple and Gold in 2020 picking 12 wickets at an economy of 7.86. Last season, he only featured for the Indian leg of the tournament and opted out of the second-half of the tournament in order to manage his workload.
"I was pumped when I got picked by KKR again," the 29-year-old told kkr.in.
"It's my 5th season now. I felt I had unfinished business because I left halfway through last season and missed the second half. It's hard in the IPL because you feel like you are building towards something and then there's a major auction. So really glad to be back with the same team. Lots of the same players, same staff members so I was very happy."
While his returns haven't quite mirrored his abilities with the ball this season, bowling at an economy of 12.25 while picking just four wickets in five games, he registered the joint-fastest 14-ball half-century in the history of the IPL against Mumbai Indians. On returning to the playing XI against Mumbai Indians on Monday (May 9), he enjoyed a stellar outing with the ball bowling a decisive 15th over picking three wickets as the Knight Riders comfortably defended 165 winning by a 52-run margin.
Cummins put his ability to bounce back down to experience and not worrying too much about the ups and downs, especially in T20 cricket.
"With each season you play, you become more confident in your own skills but it doesn't change with the amount of training you do or the way you think about the game. I think in T20 cricket, you have as many bad games as you have good games. When you look back at when you were bowling well and had success that helps you get over some bad games quicker and get back thinking what's going to bring the best out of yourself.
"You have got to be clear about your plans and you have to try and find a balance between bowling away from the batter's strengths and also concentrate on what you're doing well. If you're bowling really good yorkers, make sure that's part of your plan. But I think it's also about having a couple of options and being confident about trying to execute them. If anything, it's about not judging yourself too harshly."
"There's going to be some games where you bowl well but you still get hit off a couple of edges for six. That's T20 cricket. That's why there's big crowds turning up. That's why I go out to bat and I am allowed to swing the bat. It's quite favoured to the batters a lot of the times which is fine. It makes a good day of bowling where you feel like you have contributed to a win all the more satisfying.
"Then there's going to be other games where you don't bowl that well and it comes off. Judge yourself over four or five games and not just the last game," he added.
The philosophy is vastly different to how he goes about in Test cricket with the metrics between the formats divided by wickets and economy. Where he might go looking for wickets in red-ball cricket, the opposite is true for the shortest format where keeping things tight is the primary focus.
"It's a whole different outlook to red-ball cricket. Here your role might be to bowl the last over and if you go for 10 or 12 runs that might be a really good result. Just know that you can have an impact and it not necessarily needs to be wickets. In red ball, you try to look for wickets. It's about fitness, trying to get through five days of a Test match. Here it's about, 'how can I not go for boundaries?'
"If I am bowling the 19th or 20th over of a match, even if I go for 10 runs, it will be a good over. I think T20 cricket makes you focus a lot more on one over and how can I do what the team needs at this moment. Just try not to compare it to red-ball cricket or else it can be frustrating!"