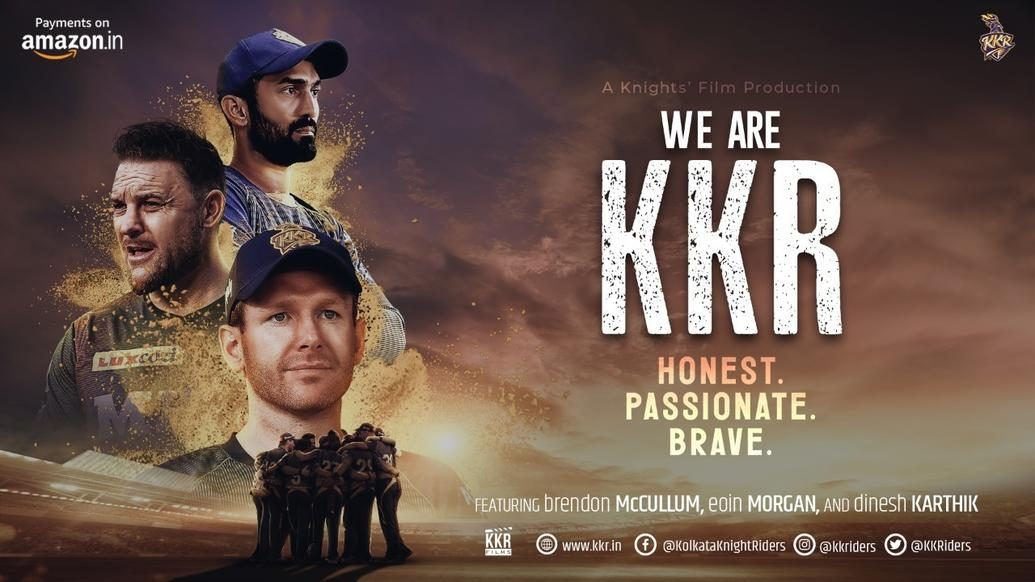 KKR is a team that has remained closely-knit as a family and risen above every obstacle during testing times. We Are KKR, a Knights' film production, depicts the very ethos of the team that represent its honesty, passion and bravery. The Knights may not have had the best of times in the first half of the IPL, having won just two out of seven matches, but the passionate bunch of boys still remain undeterred from their goal.
Head coach Brendon McCullum, who took over the mantle in 2020, could be seen in the film sending out a very clear message for his team: he wants his boys to play a "braver style" of cricket in the coming few weeks and make it count with the brand of cricket KKR has been known for.
"In regards to the tournament which is upcoming (IPL phase II), we can end it right. We can take the game on and we're in a situation where we need things to go our way. We need to hit the ground running, challenge one another privately, support one another publicly and try and get the best out of one another in the next 4-5 weeks. Who knows where we can go with this," McCullum said.
The Kiwi legend, who started his IPL journey as a player with KKR itself, felt even though in the first seven games the boys seemed a little intimidated, they could still show the intent to play aggressive cricket and compensate in the upcoming half.
"Everyone who supports KKR knows exactly the type of cricket they are going to play. We are going to try and entertain and take the opposition on. There were sometimes throughout the season when I just felt we were being paralysed a little bit by fear.
"I wasn't able to free the guys up enough to understand that and that's sort of a challenge for me. But it is also a good challenge for the guys as well that they need to push the envelope of their own thinking as well. Hopefully we will be able to strip away a bit of the angst which had built up in the first part of the season, just go out there and try and enjoy ourselves. That's the ambition that I have got for the franchise and hence why I am unapologetic and unrelenting in my belief that we need to play a braver style of play," he said.
McCullum, who was roped in by KKR CEO Venky Mysore to create a sustainable and successful change in the Purple & Gold brigade, might have had some challenging times through the past two years but he still inculcates a clear vision on what he wants to achieve for the franchise.
"When we left India (after IPL was called off due to Covid), I think everyone understood me as a coach on how I want our team to play. I am unapologetic about that as well because my job is to try and build something at KKR that is going to last far longer than I am going to last for the franchise," McCullum added.