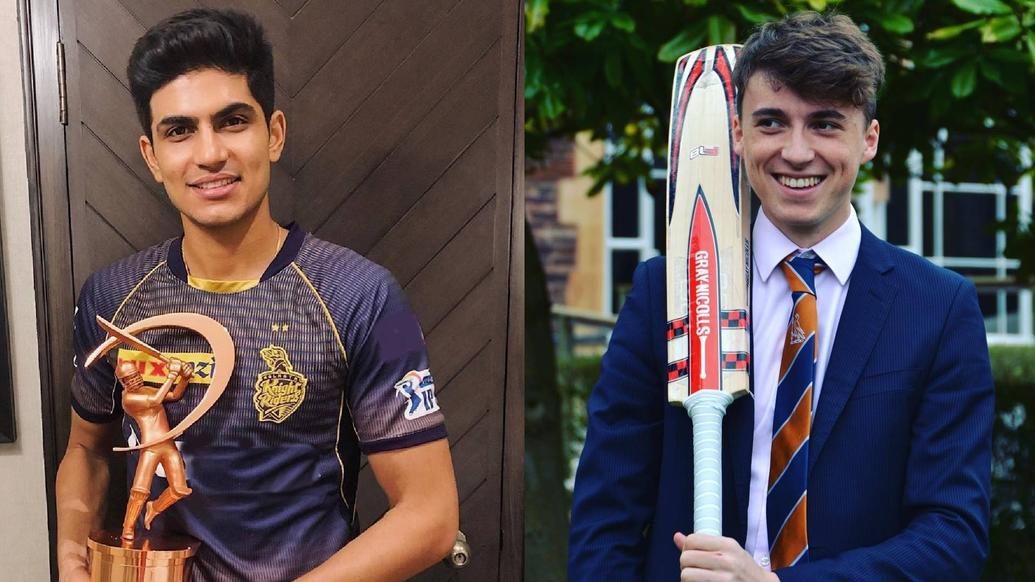 Pulling off a coup on the reverse gear is what our flamboyant young lad from England does with immense nonchalance. In this episode of Knights Unplugged, we catch up with the hockey player-turned cricketer, a man who loves to play innovative shots and intimidate his opposition with aggression, and a wicket-keeper batsman whose style of play has been constantly compared with England legend Kevin Pietersen. Meet one of the latest additions to our KKR family - the multi-talented Tom Banton! Excerpts:
Welcome to KKR, Tom. Now that you are a part of the Knight Riders family, who amongst the Knights are you looking forward to catching up with the most?
I am particularly excited to play alongside Andre Russell and Pat Cummins. I watched Andre last year, and he played really well. Learning from someone like him will be really cool. There are a few guys of my age – (Shivam) Mavi, (Kamlesh) Nagarkoti and Shubman (Gill) - whom I have played against when I was younger. It would be great to see them again.
How excited are you with the prospects of learning the tricks of the trade from Brendon McCullum?
I actually went out on dinner with him during the BBL, and also with Chris Lynn, our former KKR player, just the day after the (IPL) auction. Growing up, McCullum was someone I looked up to. Having him as a coach is going to be really cool.
You played in the same U-19 World Cup in which Shubman got the Man of the Tournament. What do you make of him?
Looking back, I remember the Indians were a lot better than all of us in the (2018 Under-19) World Cup. I look up to those guys even now, and I am still good friends with some of them. Playing alongside Shubman at KKR will be pretty nice and I am really looking forward to it.
Was playing in the IPL a part of your cricketing dream?
Honestly, just being part of the IPL is something I have been dreaming of since a very young age. I have been watching IPL every year. I have literally been glued to the IPL from the very first games in the years when it started.
The ability to switch on the charge fromball 1 is a very rare quality. People like Jayasuriya, Sehwag, Gilchrist had that ability. What are your mental preparations before a T20 innings?
To be very honest, I generally don't sleep that well the night before a game. I may overthink what's going to happen on the day of the game, whether I will score runs or drop a catch. But on the day of the game, I don't think much. I just think of it as just another game.
Opening the batting for your country in your T20I debut - what was going on in your head?
It was a very different feeling. It was more of surviving the first ball and getting a run. I really enjoyed that day. As youngsters, we grow up wanting to play for our country and when the day comes, we remember it forever.
View this post on Instagram
You have played your cricket for England under Eoin Morgan's leadership. How has that experience been?
He is an extremely positive person, no matter what. It's nice to have him in the team, as he bats for his team. He has been playing for a long time and has a lot of experience. I remember my first match for England, I got out playing a shot. He came up to me and said 'you don't need to change what you are currently doing.' It was really nice to hear that.
We see a lot of cricketers improvising and playing unique shots in T20 cricket. We want to hear about this one shot in particular, where you switched your grip and reverse-scooped Sam Curran for a six in the Vitality Blast. Is it a batting stroke unique to Mr Thomas Banton? How did you come up with this?
I guess it probably comes from playing hockey. I was a drag flicker and used to play reverse there quite often. My dad used to play hockey and I kind of followed his footsteps. I played hockey from the age of 3 till about 17. I was 16 years old, when things were getting more serious and I had to pick one sport and that's when I chose cricket. Talking about the six, it was actually quite funny because Sam (Curran) came up to me after that ball and said something. I can't tell you what. But yeah, I have spent a lot of time with him, so, it was a funny moment.
While you are a useful wicketkeeper, what has been your primary focus in cricket? Do you want to be a batsman who can also keep wickets?
I would like to be reckoned as a batsman who has the wicket keeping abilities as a second option. I think this year, I wanted to focus a lot more on my batting. At the same time, I wan't to continue working on my keeping skills. It's been tricky this year. This winter has been hectic and I didn't really have the time to stop and think about what I really wanted to do. But now, I definitely want to do both.
So there have already been numerous comparisons with Kevin Pietersen, how do you look at that?
I don't think too much of it to be honest. Obviously, he is one of the greatest players to have played from England. I have watched him while growing up and he was definitely an idol of mine. But honestly, I don't like to think so much, otherwise you get too far ahead of yourself.

Thank you for your time, Tom. See you soon in the UAE. Korbo Lorbo Jeetbo...