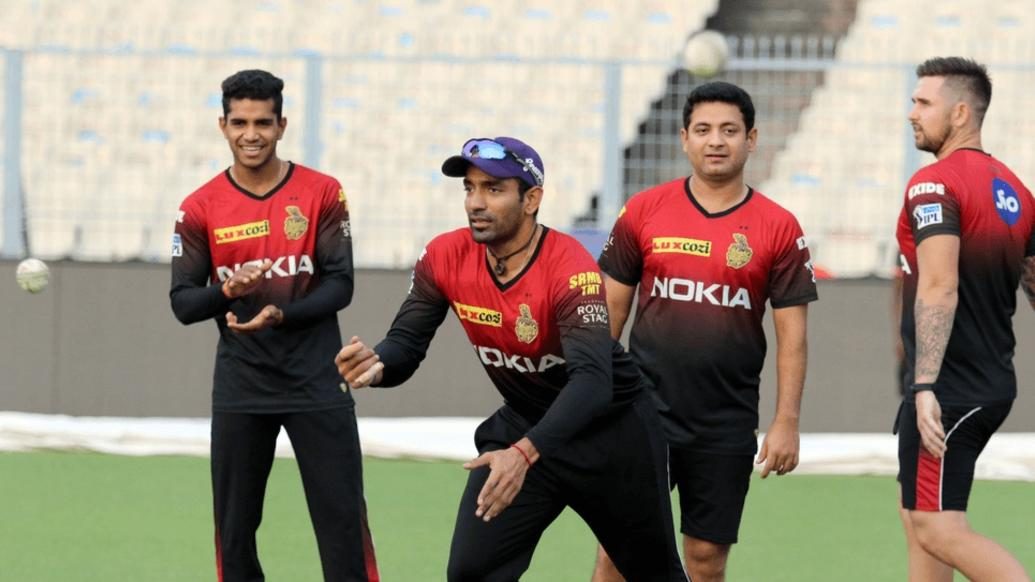 Cricket has changed a lot, so has the sport's biggest T20 extravaganza, the Indian Premier League. From batting style to different techniques used in different phases of a match. Here we have Kolkata Knight Riders' Mr. Consistent Robin Uthappa, who himself has seen a lot from before the IPL came to being. He talks about how cricket has changed over the years, his approach towards his own game, the role youngsters plays in KKR dugout and more. Excerpts:
Q) Giving up the gloves, how's your experience in the outfield?
RU: Oh! I am loving it. I absolutely love fielding. It's a lot of fun. You are involved in the game so much more. You are running. You are trying to help out the bowler as much as you can. With every ball, you are in in the game. It's not like you are not when you are keeping. But you know, you are always in the move, which I enjoy completely.
Q) Can you talk about your batting form this season?
RU: Well I think, everything is going to reveal in the days to come. I would like my bat to speak, instead of me speaking.
Q) How has cricket in the IPL evolved over time?
RU: I think it's the way cricket is moving right now. If you look at it. It is becoming a sport that is more dynamic, that is more power-oriented. Cricket has changed from the time I started playing the IPL to where it is today. It has changed tremendously. We are at that stage where everything is growing and is learning to walk, and is just beginning to take strides and running. So I think, we are only going to see what it's going to be like in next 5 or 10 years, which will dictate what it's going to be in the next century.
Q) A minimal squad, full of youngsters, how is that working?
RU: When you look at it today, it looks like a young side. But, I think we have got a side that can hold strong core for the next 5-7 years easily. So for me, I think that is commendable to have that kind of side. It's commendable to have decision maker to have such setup.