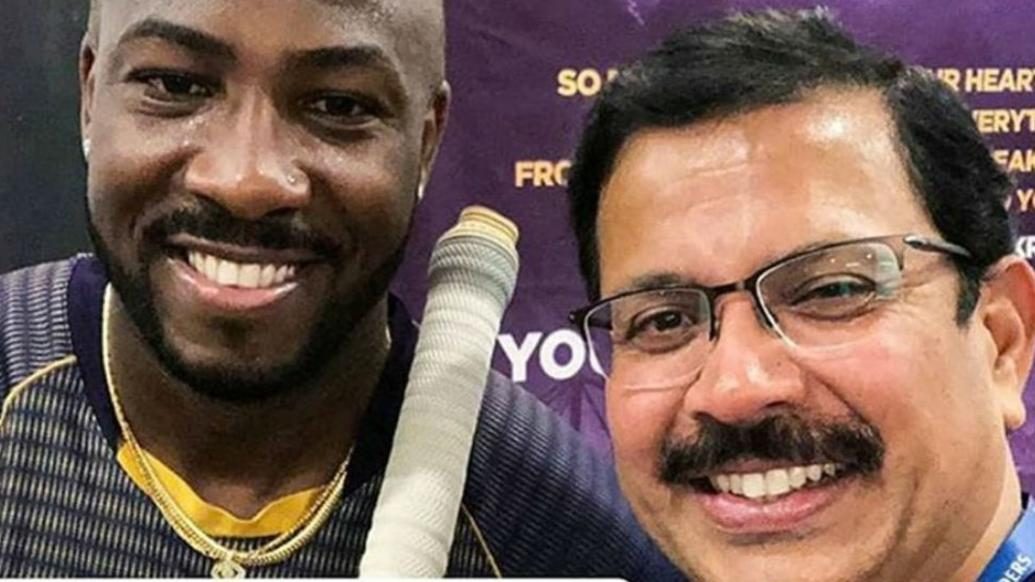 In a recent 'Knights Unplugged' episode, Andre Russell became emotional and said, "Just like players in big leagues like English Premier League, or the Basketball guys (at NBA) retiring from the sport say 'okay, this is my last game' and they wave goodbye to the crowd – I imagine I would love to be at KKR until that moment in my career. I'd say, 'Listen, Shah Rukh, all the KKR staff, everyone, this will be my last IPL and the last home game playing in Kolkata.'

Kolkata Knight Riders CEO Venky Mysore tweeted, "@Russell12A no doubt you will remain a Knight Rider until you retire from the game & beyond! #Superman".
In a reply to Venky Mysore's tweet, Dre Russ posted a screenshot of Venky's tweet and wrote, "No caption needed!!! This says it all. #behumbleandkind". Surely there is lot of love in KKR family for the big man!