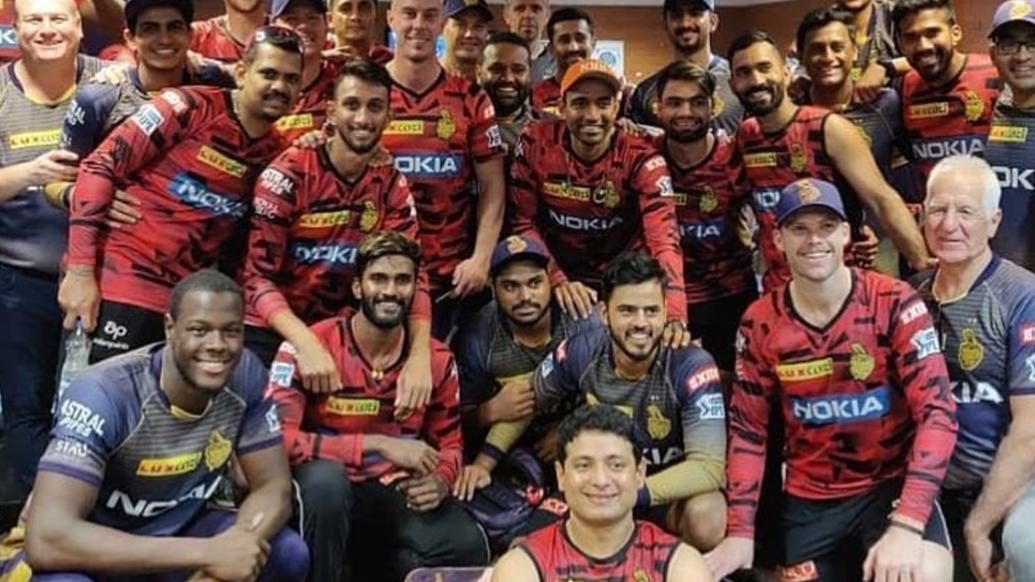 Kolkata Knight Riders celebrated the anniversary of its 100th IPL victory on 28th April by releasing an emotional video of the victories over the years. Last year, KKR completed its century of victories by defeating Mumbai Indians at home in a game that saw the Knights amassing 232 Runs!
View this post on Instagram

Our IPL started with a ton in 2008, and we reached the Milestone of a century of victories last year at Eden vs @mumbaiindians 🔥 . 💯 and counting! 🙌🏻 Korbo Lorbo Jeetbo! . #KKR #cricket #ton #KKRvMI #cricketvideos #IPL #century #victories
View this post on Instagram

Any better way to celebrate our 1⃣0⃣0⃣th IPL win?💜 . It was a cherry on the cake as @ar12russell lit up the Eden Gardens 🏟️ with a blistering knock with the bat 🏏 and wrecking havoc with the ball!🤩 . Perfect pre-birthday celebrations😉 . Do you remember how much Andre scored in the match?🤔 . #Repost @iplt20 ・・・ Can't keep @ar12russell out of the action, not tonight! He bags wicket number 3⃣ for @kkriders #KKRvMI #KorboLorboJeetbo #KKR #Cricket #IPL #2019
The journey of KKR has been full of ups and downs in the first few years but from 2011, KKR made it to the play-offs of the IPL six out of nine times and won the title twice in 2012 and 2014. Now considered as one of the most consistent teams in the league, KKR's journey is studded with victories that have been achieved on the back of some brilliant team work and not just individual brilliance. Some of the stars of this journey are Sunil Narine, Andre Russell, Dinesh Karthik, Gautam Gambhir, Piyush Chawla, Jacques Kallis, Sourav Ganguly, Brendon McCullum, Kuldeep Yadav, Yusuf Pathan, Chris Lynn and many others who played a vital role in making KKR a champion side.