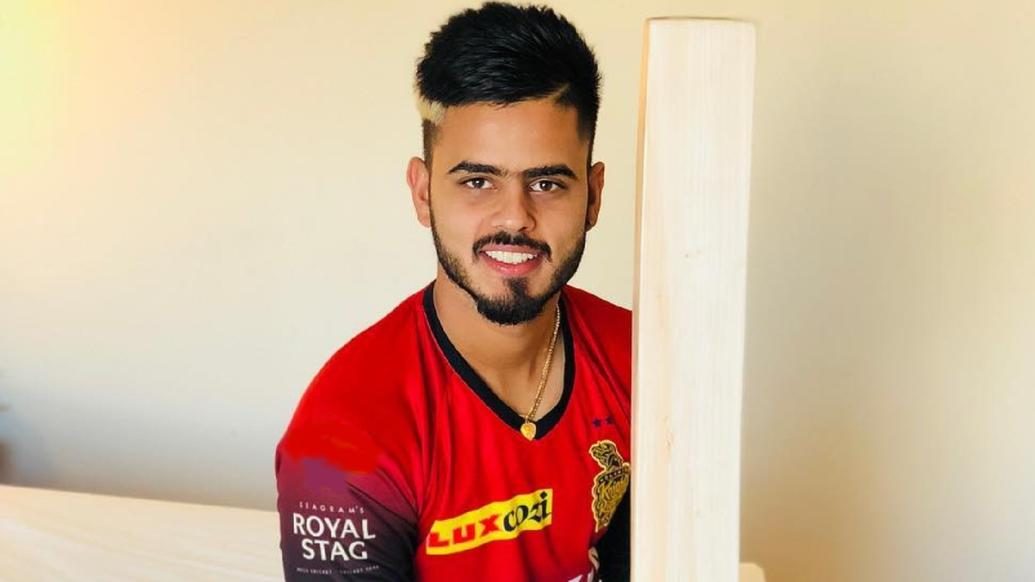 This man has learnt the art of hitting sixes effortlessly. He has shown flashes of perfection both as an accumulator and accelerator. From admiring Sourav Ganguly to being influenced by Gautam Gambhir, from jalebis of Delhi streets to hardcore cricket – we have with us in this episode of Knights Unplugged, the very charming Nitish Rana. Excerpts:



Hi Nitish, you are from Delhi. Can you take us down memory lane and share about your starting days?
You will laugh at me if you know my schedule during the early cricket days. I used to go for training early in the morning and then used to come back home by rickshaw. But I always ensured that I boarded those rickshaws 500m away from the training centre. Guess why! I was in love with jalebis (a sweet) that I used to get outside the ground. I was kind of addicted to it. So, every alternate day, I would either have jalebi or golgappe. This is how my early days were.
We see a reflection of Gautam Gambhir and Sourav Ganguly in your batting style. Is that because you have grown up watching them very closely?
Even before I started playing, my family was crazy about cricket. My father was a huge fan of Sachin Tendulkar, my elder brother was a fan of Rahul Dravid, and I was an admirer of Sourav Ganguly. There have been times when I would just lock myself up in the room and weep because Dada (Sourav) got out early. I was not even playing cricket back then. This was a routine in the house. Basically, depending on who among Ganguly, Dravid and Tendulkar performs better on a given day, we used to tease each other.
I was great at mimicking the styles of every bowler and batsman. So, everyone used to ask me to act like Dada and I used to do that happily. So, I guess the repeated imitation led to a habit and moulded my batting style to a certain extent. But when I started cricket professionally, I met Gautam Gambhir. We were from the same club. Whenever I used to go for training, I would observe him while he would bat. I don't think my batting matches his style but if people compare, I have no issues with it. I had been closely observing him for almost 12 years. If I have imbibed even an iota of his batting skills by my observations, it is my good fortune.
You had played a phenomenal innings against KKR while playing for Mumbai Indians. Do you think this actually led to your inclusion in KKR?
Maybe yes. There is a strong rivalry between Mumbai and KKR. Both of them generally win at their home grounds. I remember that I was batting in my own zone. I can create magic if I get into my zone. I guess I was on 30 odd runs and wasn't even aware about the scoreboard. I was completely engrossed in my game and that's why I could perform well. I am in a way glad that it happened, that's why I am with KKR now.
Let's talk about your favourite performance for KKR.
I think it was my debut match for KKR against RCB where I got the wickets of Virat Kohli and Ab de Villiers in an over. I also scored 34 runs. Unfortunately, I played a poor shot and got out. Later on, I had a chat with DK (Dinesh Karthik) about it and he told me that I needed to develop the skills of a finisher. I can't deny the importance of that match when it comes to boosting my morale. I had been playing for a different team for three years. So, to get into a comfort zone with KKR, I needed that fillip from the game.
You are very comfortable at hitting sixes. What have you done to get better with your technique over the years?
I am extremely glad that I trained under Sanjay Bhardwaj during my early days. We used to practise in a ground that only belonged to us. First, I used to bat at the nets for 45 minutes and then switch to the centre wicket. Sir used to ask me to take five spinners with me and just practise hitting sixes. For close to 2-3 years, I just repeated this routine and got into the habit of hitting big shots. I never thought that this kind of practice would eventually help me in IPL. But I guess my hard work of the yesteryears are now paying me off.
T20 cricket is about aggression, but there is a fine line between aggression and over-aggression. You are known to be aggressive. Where do you generally draw the line and stop yourself from going over-aggressive?
Well, we are professionals and we need to understand the situations. I have a very close friend, Dhruv, who is not even a cricketer. I got the best advice from him. He once told me, "whenever you feel like hitting a six in the next ball, just delay your plan". He also said, "the time we need our focus the most is when the bat is connecting with the ball like a dream. Because this is the time you get complacent or overconfident". I don't know where he learnt these lines from but I personally have benefited a lot out of them. When we chase a target with the required rate of 8 or 10 in an over, I can deliver easily if I show my aggression. But I stop myself many times because understanding the situation and batting accordingly is needed. It's a technique that comes with practice. It took me a lot of time to learn the art and I am still learning.
Apart from Dhruv, there is one more person, Mike Horn, whom you have been in touch with. What is the relation like?
I have been following Mike Horn on Instagram for a long time, even before I joined KKR. I looked up to him and often wondered how he managed to do so many things. When I was young, I used to get scared of pace and had doubts if I could ever face 140+ KMPH fast bowling. When I personally met him and attended his lectures, I realised he was just not afraid of failures. He knows only how to gain. I tried to absorb this quality from him. If you take up anything with this mindset that you have nothing to lose, you can only gain and perform better.
After an explosive start in a T20 tournament, how do you maintain consistency? What mental preparation do you need as a batsman?
I am actually trying to work this out with Abhishek Nayar and Sanjay sir. I am still figuring out as to why my performances dip after a good start. This has been a recurrent incident with me even in domestic seasons. I am still trying to crack it but haven't got a way out of the problem yet. I have got somewhat better in the second season of IPL in comparison to the first one. But honestly, I am not in a rush to change everything in one season.
View this post on Instagram
Talking about betterment, you've said you have benefited from the KKR Academy under Abhishek Nayar and Dinesh Karthik. Can you tell us what areas have you improved on?
There have been many discussions about my weaknesses against fast bowling and short balls. I have had a very open chat with Abhishek sir about these drawbacks. He has helped me a lot and if you compare my second year's performance with that of the first year, you will see the difference. I have definitely noticed the difference in my game, and this is one of the reasons I never ever miss any KKR Academy camp. DK helps me a lot as well but most of the times I receive the best help from him is during IPL matches. Honestly if I want to be a better player, I would need the support of both Abhishek bhaiya and DK.
How did it feel to take charge of Delhi's domestic team? Talk us through that journey.
When I was young, I never thought I would be playing for Delhi. They had such an illustrious team. Even when I joined them, there were legendary players like Gautam Gambhir and Virender Sehwag playing for Delhi. It was a big achievement for me to just be a part of that team. But then came a day when I was given the skipper's cap, which was once worn by someone like Gambhir. So, if you ask me about the biggest achievement of my career, I will say it was being appointed as the captain of Delhi. I always wanted to serve Delhi in whatever way I can. The best feeling was to see Gautam bhaiya playing his last year while I was captain. I played my first year under him and he played his last year under me – it is a big honour for me! It was Gautam bhaiya who believed in me and said that I was the right candidate to lead Delhi. Imagine such statements coming from your idol. This had to be one of the biggest moments of my life!
View this post on Instagram
Talking about the friends you made while playing cricket, who are your closest pals in Delhi and KKR?
Nitish: In Delhi, I just have one good friend: Dhruv Shorey. Our wives are great friends too. So, we catch up for dinner almost every other week. When it comes to KKR, I guess everyone knows by now - it's Rinku (Singh). I remember we were in Goa for a corporate league. I was playing for ONGC. Rinku was in the DY Patil team. He got out off the first ball, playing a funny shot. The bowler he got out to was from UP and I was so amused, that I ended up asking him, "Bro, who is this fellow! Who bats like this?" That was my first impression of Rinku. When both of us got picked by KKR at the auction, I was sure I wouldn't gel well with him. But when I interacted with him, I realised how happy-go-lucky he is. He is so charming that you can't ignore him. We get on video calls every day even in off-season and he goofs around for at least 10-15 minutes before hanging up.