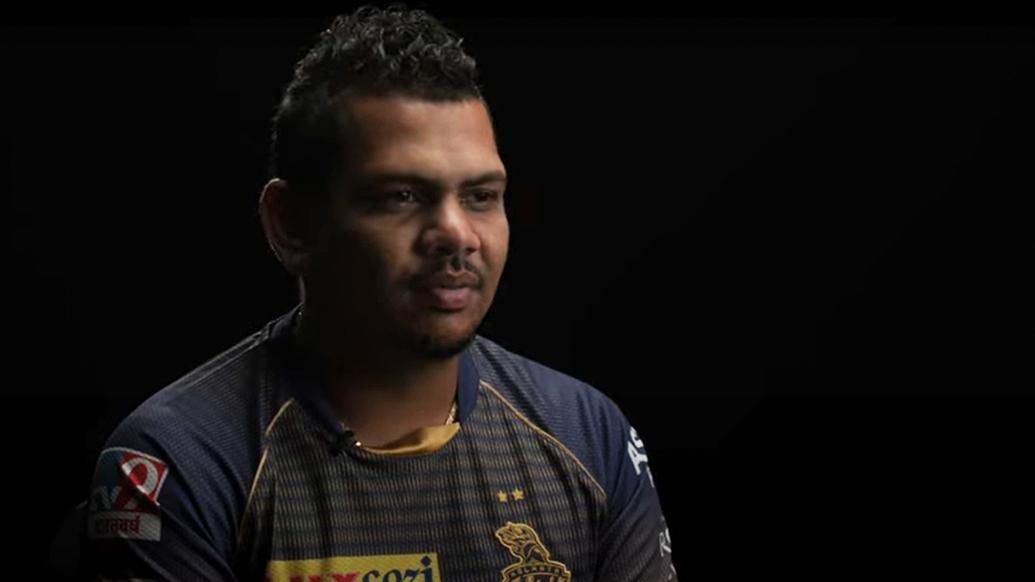 Sunil Narine came as a mystery spinner in the KKR fold back in 2012 and has been there with the team ever since. His explosive batting earned him the opening slot in the ranks and soon he started making headlines for his all-round skills. In this episode of I AM A Knight, the Caribbean opened up about his love for batting, his father's impact on his game, his stint with KKR and much more. Excerpts:
On his starting days
As a young cricketer I didn't look at cricket much. I was more outside playing with friends and family. So, I didn't follow the game as much, because as a young boy from where I am you don't really think about representing West Indies. Because it's far out of the picture. So I wasn't keen on watching much cricket, I was more keen on playing cricket outside and enjoy my childhood days.
View this post on Instagram
I would often went to school and after that, tried to leave my bag at the Oval instead of travelling with it because it was tough. After school you go training and then you go home, so sometimes you reach home after 8-9 in the night and then you do it again the next day. It was tough but that made the person I am today. Once you are in cricket, Lara was the only guy who you probably support, because I love batting and batting is something I always enjoyed and I'm still enjoying it. I think bowling came second. I always put more focus on batting and at age 18-19, bowling took over. So I started batting less, which probably didn't help but at the end of the day, it happened. And I wouldn't have it the other way.
On living his father's dream
Probably around 2009-10, I was going to stop playing hard-ball cricket because it was tough making the Trinidad team. So, I was like there is no possible way that I could probably make Trinidad but he (Sunil's father Shahid Narine) was like 'No, don't give up so early. You remind me of all the days we travelled to the Oval, all the hard work we put in.' He was like, 'don't worry, opportunity will come. Just relax, believe that it will happen and it will.' Honestly, it was probably the best thing he could say because I genuinely was going to stop! I am thankful to him for saying those things and being the father that he is. He never gave up on me, when I was about to give up on myself.
When he passed away, I made a pledge that I was going to try and do more with the bat because he always said that I can bat and he always wanted me to show that I can bat. So, on his passing, I made a pledge that I am going to give it my all for the next two years and see where it goes and it's working for me at the moment and it's keeping me in the game whether we bat or bowl.
On his hunger to win games
Playing club cricket with Bravo and those guys, especially when you play zonal cricket against them, you always want to do good, so when you come during the week, you have something to brag about. So, I think the competition is always stiff and I think we gave it our all at that young age. So, that's where we developed our hunger for winning cricket games.
On his West Indies debut
I got a call from one of the selectors that I am picked on tour to India, which couldn't be more exciting. Just travelling with West Indies and the senior guys you look up to that play the game, like Kieron Pollard, DJ Bravo, Darren Bravo and those guys, it was a joy for me to be at the West Indies level with them after watching them for so long. You know you just want to start international cricket, and I think that the India series was the foundation of my start as a good bowler and someone to look at! I am thankful to West Indies and everyone who gave me the opportunity and was backing me 100 percent to be going out there and just executing my skills good.
On IPL's impact on his life
At the time of the auction, the guys and me were at a party because we were playing a 4-day game, a day-night (game). Everyone was trying to get the auction via internet but we weren't lucky to get it. On our way back to the hotel, (DJ) Bravo was on the front seat and he said 'you got bought in the IPL.' I was like that is good, and he asked me to guess how much. I was like I am not sure, I might not get much but once I am there I am okay. When he told me the figure, I couldn't believe it. There was no way I was going to get paid that amount of money to play cricket. And then Pollard messaged and sent me the screenshot of the auction and then I knew it was on. I thanked God and the first call I made was to my dad and mom telling them. They were overwhelmed.
I heard stories that Gautam (Gambhir) was the one who told Shah Rukh (Khan) about me. I think they saw something, that could have worked, which worked well for them. I am thankful for whoever saw and whoever put in the effort and whoever said we need to get this guy here. I think it's a great franchise.
At the start of IPL, the pitches were a little more spinner-friendly. So that contributed to my success, and being the new kid in the block you have your time when no one knows much. So, I think that was the key moment. I didn't play much international cricket for them to really know what I do what I don't. So, I think the surprise in IPL was probably the best given the fact that I didn't play much international cricket. It was a dream come true and a dream start. I could have asked for nothing better. Actually going out there and winning the title was icing on the cake. One thing KKR has done over the years, the support staff has been great and they always back their players! Definitely if I have to do it all over again, I will do it the same way, same franchise and everything.
View this post on Instagram
Opening batting for the first time
First time I opened was in Big Bash and then came here right after the next year. They asked if I was keen to open so I said, 'whatever the team needs, I am willing. What I could do to contribute to our victories, I will try my best'. Gambhir came to me and said 'don't change anything, just play confidently, go there and just try to give us a good start'. That was the main aim. He said 'don't worry about out and other things. Just go out there and give us anything you could give us at the top. It is going to be good for us and we will try to build on that momentum.
You put in hard work to have successful games, or to show the world you can bat. Once you put your mind into something that it is possible, even though it looks impossible, there is always a possibility that the outcome is there.
On McCullum giving him the name 'KING'
King for a guy who has played so much Test cricket and so much One-days and T20Is, and has dominated for New Zealand, I think it's a privilege to hear him call me that. It shows that he cares about me and we know each other so good that he is comfortable saying it. The first time I came to KKR, he was here. Then he played with Lahore Qalandars for two years, and then he came to CPL, he played there and now he is coach. So, I think now we have a good relationship and we always had our relationship as a player or captain. He would come to me as a go-to bowler. We always had a lot of chat, so I think that's where the love and the trust came in. His advice and whatever advices I gave him, I think we take it seriously.