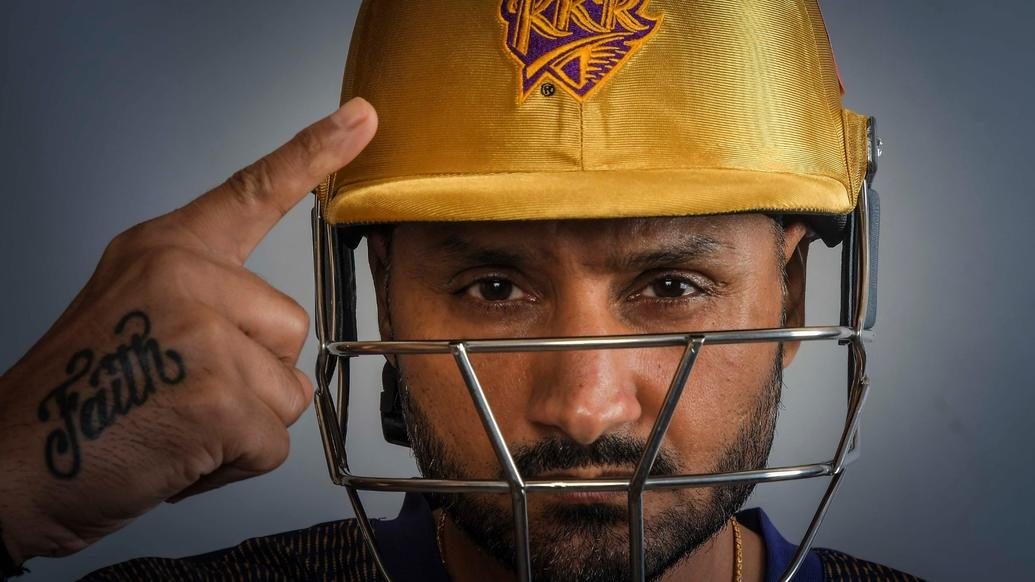 Harbhajan Singh has been one of the hottest topics ever since he was picked by KKR in the IPL 2021 auction. After an illustrious career with Mumbai Indians and Chennai Super Kings, the Turbanator debuted for KKR in the match against Sunrisers Hyderabad on Sunday.
View this post on Instagram
Even though he got to bowl only an over in the match, the experienced off-spinner seemed pretty expectant of a great season ahead and insisted that he would try all his might to be his best version for KKR this year!
View this post on Instagram
"It's been three-four years since I left Mumbai Indians. I was there with CSK for the last couple of years. But this season I am playing for Ami KKR, and I am going to do whatever I had been doing for MI and CSK, and even better to help KKR get the Cup. I am hoping this is my time to be in the purple form! So yeah, good to be in purple," Harbhajan said ahead of KKR's match against Mumbai Indians.
View this post on Instagram
Harbhajan is being touted as a bowling mentor for our youngsters due to the sheer amount of experience he carries under his belt. The 40-year-old seemed pretty clear in his head about his role in the team and maintained that he would share whatever knowledge he had to benefit the youngsters.
"Whenever I see I need to chip in with my knowledge when it comes to talking to the spinners or even batters on how to play certain shots against spinner, I do talk to them and try to contribute whatever way I can. I want to give it all I have to the team so that they can be better at their own game," he said.
View this post on Instagram
Talking about Kuldeep Yadav who hadn't been his best of form during the India-England series, Harbhajan said, "When he entered the Indian team, no one taught him how to bowl. Whatever he did was his own merit reflecting in his bowling. The merit is still there and he has only gotten better with time.
"There are times when you bowl good spells and yet you don't get wickets. It happened with all the renowned bowlers. I don't see anything wrong with Kuldeep. He has been a match-winner and I know he is going to come good for KKR and also Team India soon."
View this post on Instagram