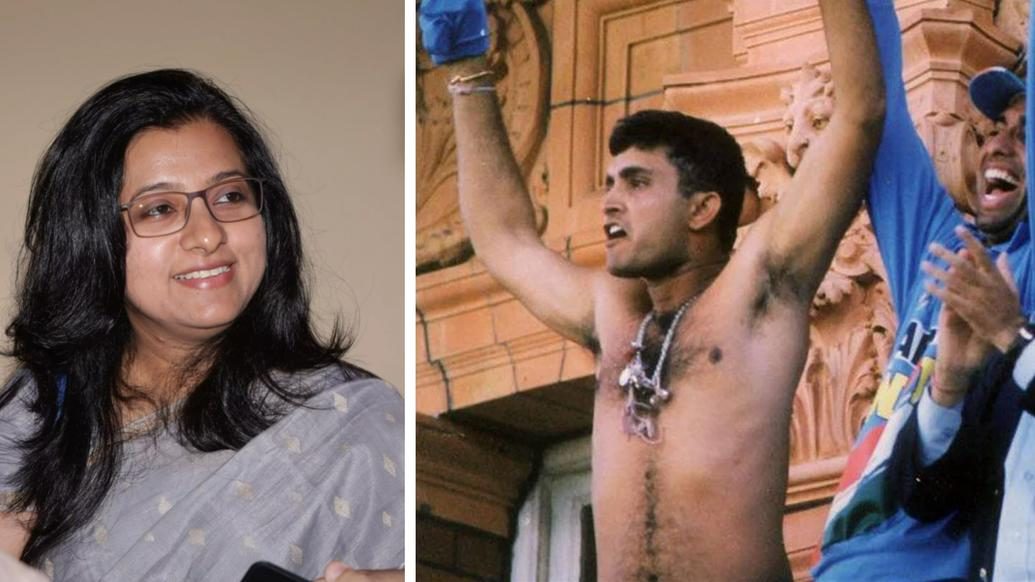 Sourav Ganguly's T-shirt waving at Lord's balcony following India's Natwest Trophy final win in 2002 is one of the most historic moments of Indian cricket. While Dada considers the episode as an "embarassing" one, there are millions of fans who treasure it as an unforgettable moment. Over the years, we have re-lived the famous incident over and again but it has never lost its sheen in our memories. In fact, to add on to the experience, we were treated with testimonies from his dear ones and his reverent opponents. Here are a few of those special insights of the event that make our fond memories of Dada even sweeter!
Watch the full highlights of the Natwest Trophy 2002 Final:
Video hosted by England & Wales Cricket Board
They said it:
Dona Ganguly: I think it's just wonderful because you always break the rule. It's such a proper place and even Sourav said I shouldn't have done that, it just came out. But I think it was a fantastic gesture. I enjoyed it! All the Bengalis do!
VVS Laxman: Unconventional and fiercely proud, @SGanguly99 wore his heart on his sleeve. And, sometimes, bared it too! Empowering youngsters who went on to do wonders for the country was credit to his great leadership qualities.
Rahul Dravid: I was shocked to be honest! I was like what's Dada up to! what's going on! Bhajji (Harbhajan Singh) was sitting next to me, and I remember even he wanted to do it. I was pulling his shirt down and holding it, not letting him remove his shirt. Maybe I don't know Bhajji's body might have been a little better than Dada's!
Harbhajan Singh: Andrew Flintoff took off his shirt at Wankhede and we remembered that. The moment we won the match (Natwest final), Dada took off his shirt and I was about to pull mine off too. It's Dravid who grabbed my hands and stopped me. In hindsight, I am thankful to him for stopping me. Otherwise, I would have been tagged as someone Who followed the path of Salman Khan in taking off the shirt!"
Watch Flintoff's shirt-waving moment at Wankhede:
Video hosted by Cricket Classics
Ajit Agarkar: I think the only thing Dada regrets about it is that he might have had to train a little bit extra after doing that.
Greame Smith: I think all of us remember that celebration, it was a beautiful sight, seeing Dada [Ganguly]. More than anything besides the humour of it all, it was the passion that he showed in celebration. But I do have a chuckle every time I see it now. Also, Dada was running short on the hair side on those days, so it is a very humorous shot. But from a passion perspective, that speaks volumes about Dada.
Nasser Hussain: I have huge respect for him for doing that, because that's what made him the captain he was. "They've asked me in India 'Was it disgraceful for Ganguly doing that at Lord's?'. No mate, that is well done, you won a final, you have your moment, you deserve it. My thoughts were about me, how did we lose!